The festive season is a special time of year, filled with a multitude of unique cultural events and jubilant celebrations that make Cape Town alive with good cheer and spectacular decorations. In celebration of this special time, Taj Cape Town has prepared a range of gift-wrapped luxury offerings from November 2015 to February 2016.
1. Soak up lobby life!

Our acclaimed dining venues have prepared a host of refreshment offerings over the festive season. Guests can take a break from festive shopping and relax in our elegantly decorated Lobby Lounge – here you can enjoy a summer afternoon tea spread, which includes summer berries, macaroons, scrumptious milk tarts and zesty lemon meringue tarts. Not the mention the scones! Wash it all down with a selection of fine teas and coffees.
If you don't have a sweet tooth then tuck into our Cape Brandy and Biltong platter at the super cool Twankey Bar, and maybe hang around for a craft beer or two!
2. Santa, carols and a feast on Christmas  
Taj Cape Town will be welcoming guests to a Christmas Eve filled with carols in the Lobby Lounge, as well as festive piano music at Bombay Brasserie, while Mint, the Local Grill prepares spectacular Christmas Eve offerings.
After a morning of joyous gifting and the excited unwrapping of presents, you are welcome to join us for a Christmas Day luncheon of festive carvery alongside hot, cold and sugar buffets at Mint, the Local Grill, with live entertainment from our Jazz Duo.
A supervised indoors kid's play area will be available, as well as a special surprise for the children when Santa visits with gifts.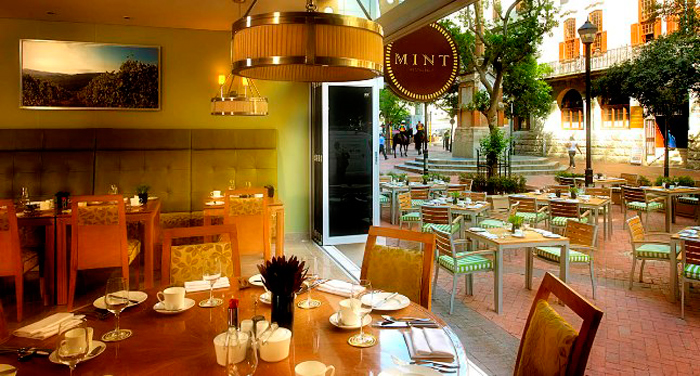 3. Be in the heart of the city on New Year's Eve! 
Taj Cape Town is set to be the centre of festivities this New Year's Eve thanks to celebratory dinners at Bombay Brasserie and Mint, The Local Grill. Make your way to Mint, New York Steak House or Bombay Brasserie for a dinner and live performances from the Malay Choir. Guests looking for a party can enjoy complimentary access to the Twankey Bar Street Party.
4. The Cape Minstrels' Carnival parade
The Cape Minstrels' Carnival parade is set to start at the stroke of midnight and everyone is invited to join the celebrations at Twankey Bar. Guests will enjoy the best view of the festivities while partaking in Twankey Bar favourites such as oysters, jalapeño poppers, chicken popcorn or even our chef's famous crispy calamari as well as a glass of Cap Classique at midnight.
Click here to make your festive holiday happen this Christmas!