How much grass does a zebra eat? How much in comparison do other animals need to make it through a dry season? If one zebra puts less strain on the carrying capacity of the land, how many more gemsbok can survive if one zebra is removed?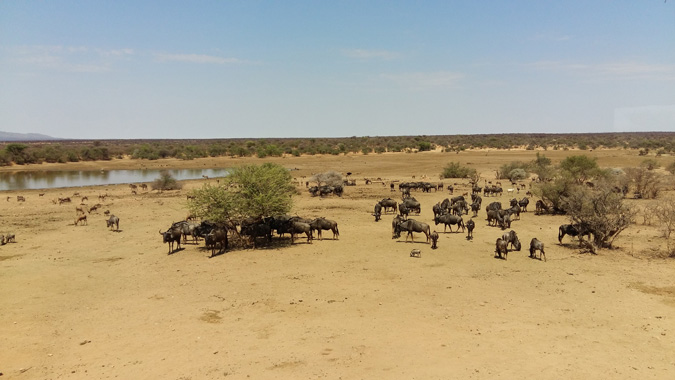 Game farmers across Namibia have asked themselves these seemingly cold and calculated questions over and over again during the past four years, during which the country has been hit by one dry spell after the other. Severely dry weather months occur at least every seven years and is a common struggle that any conscientious Namibian game farmer should be prepared for – financially, emotionally and strategically.
Mount Etjo Safari Lodge prides itself in being among the first to apply good wildlife conservation management in this regard. With over 8000 animals and over 40 different larger species roaming an area of 36 000 hectares, it is no easy feat to keep the balance. There are two things that must be done when natural food resources run low for wildlife: firstly, limit the number of animals present; and secondly, collect the money required to feed the rest of the animals.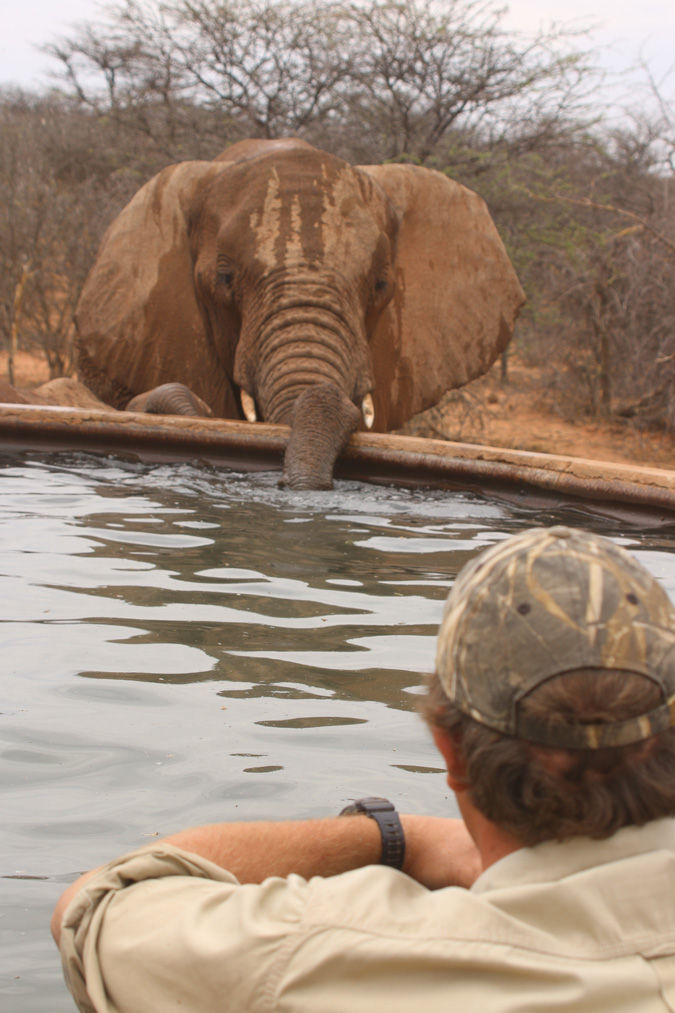 Mr Jan Oelofse, founder of the lodge and Okonjati Game Reserve, was the first to develop the means to ethically and effectively manage surplus animal populations during dry seasons. The "Oelofse Method" allowed for the mass capture of wild animals. By using opaque plastic sheets suspended from wires to construct a funnel-like structure, animals could be quickly herded by helicopter, chased into the funnel's successive compartments and finally, into a loading truck at the end of the funnel.
This formed the basis for all wildlife trade, the eco-tourism and hunting industry, and many sustainable conservation efforts around the world.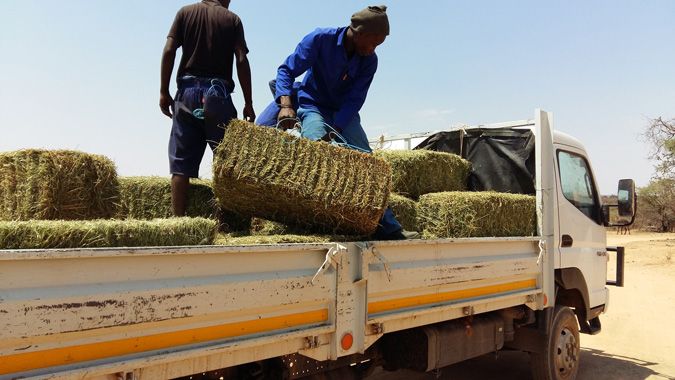 To guarantee the survival of the breeding stock of every species at Mount Etjo, seven tons of alfalfa are distributed at 16 spread-out locations on the property during the times of drought. This is a tremendously expensive undertaking, with one ton of alfalfa costing anything between N$2500 and N$6000.
The gigantic barn built to store all this fodder can store up to 300 tons of alfalfa – one needs to stock up because once feeding has started it cannot be interrupted or all efforts will have been for nothing, and the animals will die of starvation within a couple of days.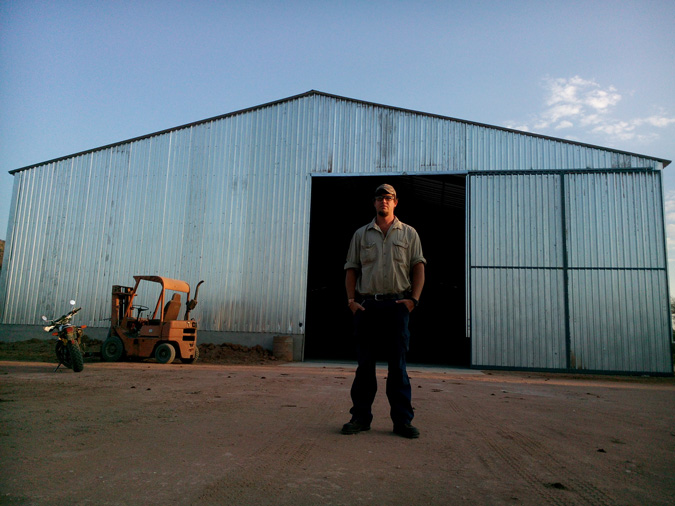 Once the animals discover food is delivered to them, most will stoically stand and hungrily wait for the next feed to arrive without making the attempt of finding sustenance elsewhere. The more endangered and rare animals especially depend on this feed. The grazing white rhinos would not survive these droughts if it were not for the alfalfa. Equally vulnerable are the nocturnally grazing hippo, and to a lesser extent precious antelope such as roan and sable.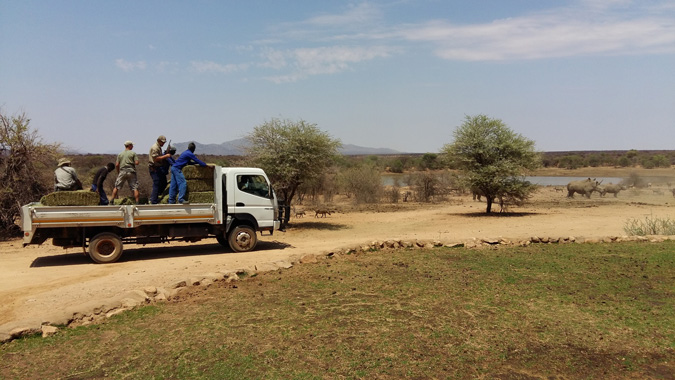 Keeping wildlife within balance in the face of natural disasters, financial dependence and within human-made boundaries is a long-term investment and commitment. It is an on-going, never-ending circle, a sinus-curve of alternating detrimental desolation and utmost joy, at the contrasting brink of life or death, it is raw life itself.
Although the weather cannot be controlled, much can be done to make the most of the water that finds its way down to the ground. At Mount Etjo, erosion work is done almost on a daily basis to keep up with the destructive strength of flowing waters. Dams are built to safe-keep the sap of life for dry months ahead, little mountains of earth are moved to guide the nurturing streams to effectively make the most of the little rain Namibia receives.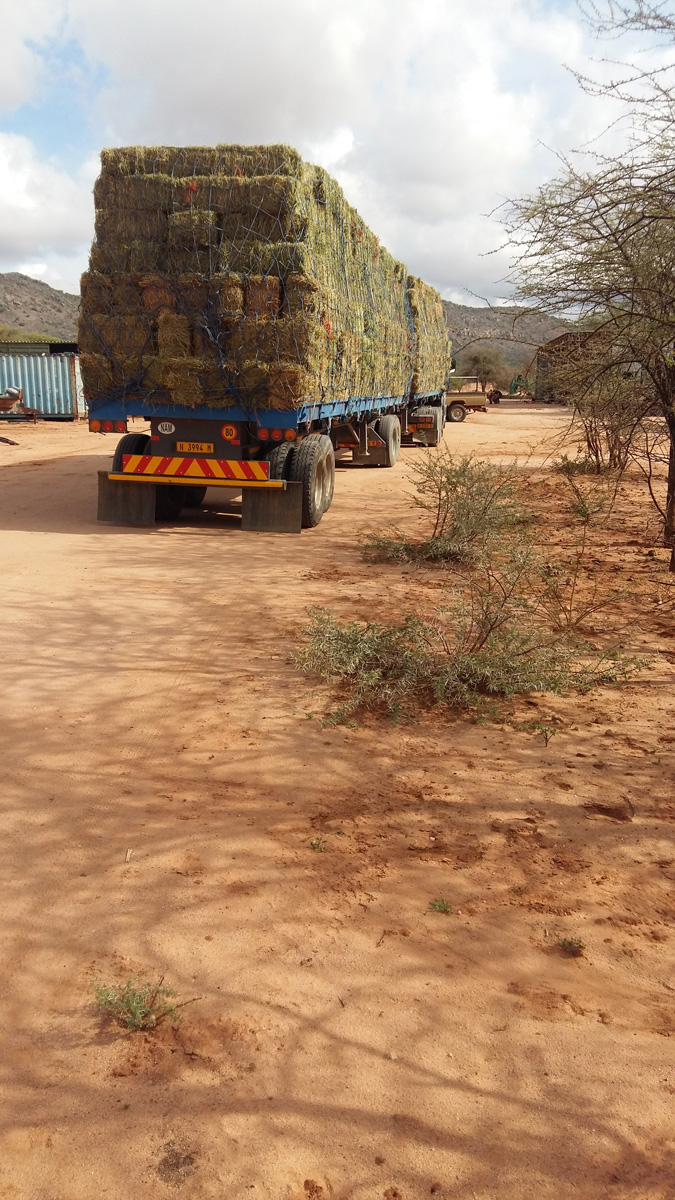 Last but not least, supplying animals with water at all strategic points throughout the property is of utmost importance. Countless pipes run underground, distributing water from several electrical, solar or manual pumps and feeding water holes everywhere, often to be dug up and destroyed by mischievous elephants, and to be repaired, replaced and looked after by the patient game wardens at Mount Etjo.
The enormity of keeping up with nature itself sometimes seems daunting. But, it is the human who first built fences where there should have been none – now the fences are inevitable if we are to preserve a little of our natural world. It can be done. Pioneers such as Jan Oelofse, and the team at Mount Etjo, have proven that even in a dry county such as Namibia, making use of all facets that generate an income from wildlife can be re-used for its survival. Visit us at Mount Etjo Safari Lodge and be inspired by nature and its untamed, raw, wild beauty!