Easter fell during the rainy season in Tanzania this year, in theory not the best time for a safari, but we set off in two Cessna caravans with four other families – 11 kids and 11 adults in total – determined to make the best of it!
None of us could believe quite what an amazing trip we had.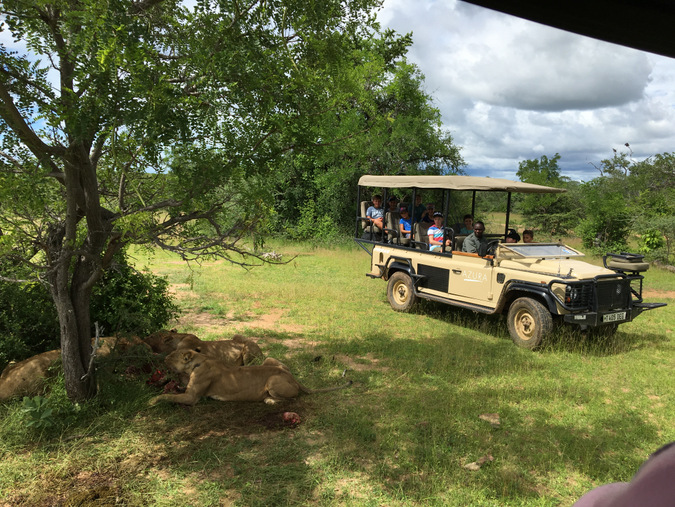 Having arrived late morning, after the morning rush of animal activity, the boys and the kids headed off to fish – we have tigers, barbell and squeakers in our river that are a delight for all to catch whilst watching the passing hippos. Meanhile, the girls settled in with pomegranate champagne.
Not 2km from Azura Selous, out pop the lions and take a warthog down right in front of everyone!
Out came the ipads, phones, and the young wildlife videographers emerging from the children who ranged in age from 8 to 14. Not daunted by the scene before them, all they wanted to do was get the best footage to show their friends.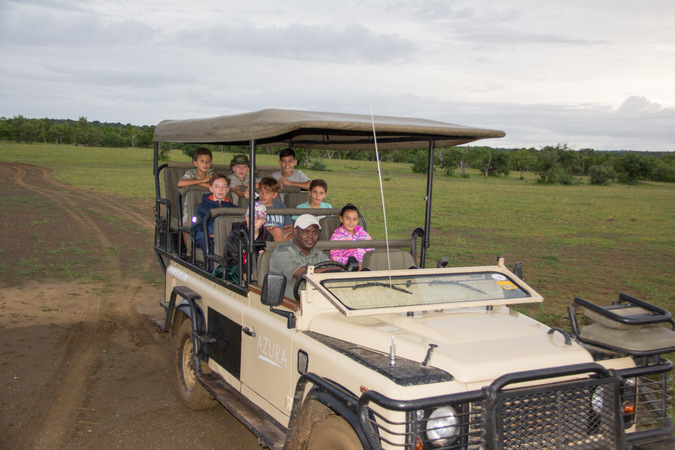 And so it continued for the next four days with the 'young trackers' quite unstoppable. They eschewed riding along with parents, insisting on being squashed into one vehicle, with Azura's Head Guide, Joseph, being their man.
Lion, wild dog, elephant, hippo, croc, giraffe, zebra, kudu, impala… so their spotting list grew and grew. Along with at least one tiger fish per day, plenty of swimming, topped off with bow and arrow making and marshmallows at the bush dinner fire.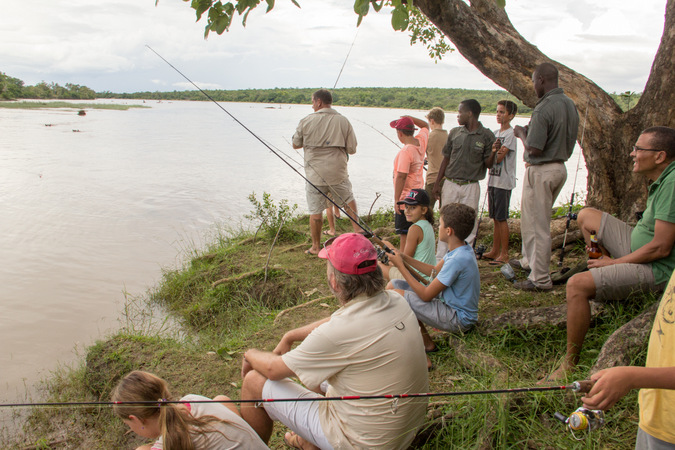 What more could you want from your safari? Maybe just a visit from the Easter bunny, who arrived on cue.
And the parents? Well, we had a lot more space than usual on our landrover game drives, but we met up with the kids for big breakfasts and sundowners in the bush – tables and beanbags seemingly emerging from nowhere, gin & tonics and Kilimanjaro beers dispensed, to hear the stories of their morning and afternoon.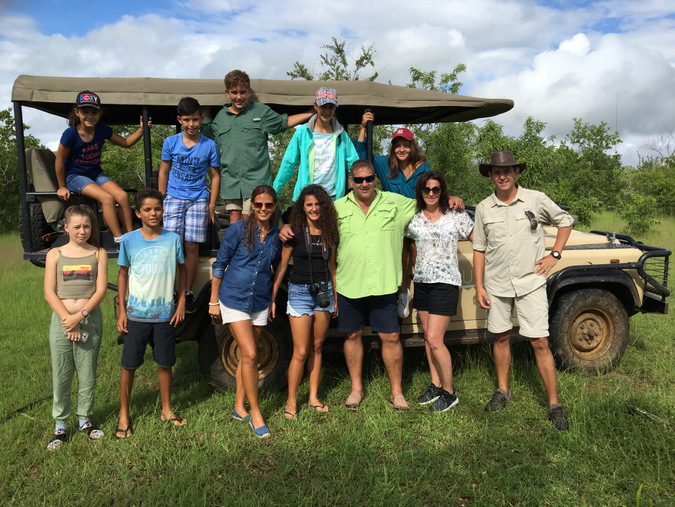 Being old safari hands and knowing the children were taken care, we did spend some time at the pool, having massages on our decks, and yoga sessions from the two yogis who were with us.
Happy kids = happy parents and the days just flew by. So happy were the children, that they donated half of their precious Easter egg haul to the staff, as a thank you for taking such great care of them.
Family safari in the green season? No animals to be seen in the thick green bush? Nonsense – it was a serious win and we'll definitely be back again!