Fireworks season is almost upon us, and the Cape of Good Hope (CoGH) SPCA is calling for a "firework free year". The celebration of Guy Fawkes, as well as the Hindu Festival of Lights, Diwali, results in more than just one night of torment for animals – leading instead to weeks of suffering for many lost and injured animals.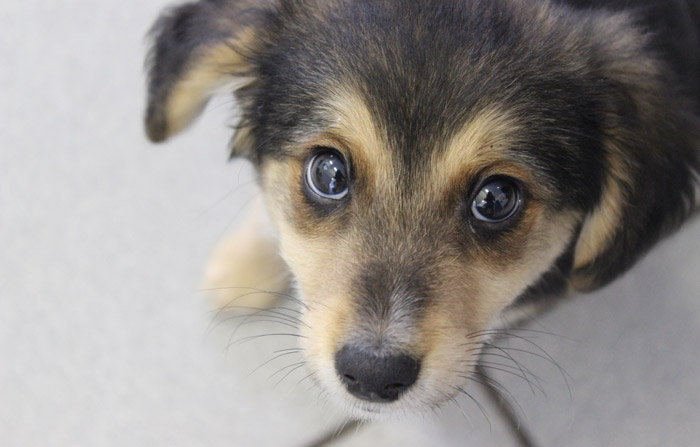 The Cape of Good Hope SPCA has witnessed over the past few years that the effects of Guy Fawkes and Diwali last for weeks following the firework displays of both events, as many animals become so distressed at the level of noise that they attempt to escape to a place of safety. These escape tactics can lead animals to scale high perimeter walls, get stuck in fences or storm-water drains, become victims of motor vehicle accidents, and end up wandering the streets for weeks, lost away from home – or if they're lucky, end up at an animal shelter where organisations like the SPCA will try to reunite them with their families, often (sadly), to no avail.
How to protect your pet from fireworks
The SPCA advises residents living in areas where fireworks will be discharged to adopt the following guidelines to help protect their pets:
– Ensure all animals have identification – preferably a micro-chip or at least with a dog tag because without identification, the task of reuniting lost pets with their owners will be that much more difficult.
– If possible, stay at home with them.
– If you can't be at home, keep your pets inside and preferably in a room that is safe and secure – create a small den for them with blankets, pillows and a favourite toy.
– Try and mask any noise by drawing the curtains and playing calming music.
– Put familiar and comforting things around them.
– Give your pets a nutritious and balanced meal – this is likely to make them more sleepy.
– Give them something to chew on – a chewy bone or catnip toys for cats.
– If you suspect your pet will react badly to fireworks, please seek professional advice from your veterinarian who may prescribe a sedative to help them cope. If you live in Cape Town, there are also effective homeopathic remedies such as PetCalm, available from the CoGH SPCA Vet Shops in Plumstead and Grassy Park that use natural ingredients to help to keep your pet calm and relaxed.

South Africa's Animals Protection Act clearly states that "it is illegal for any person to terrify any animal" yet thousands of animals end up at the CoGH SPCA every year, lost and abandoned, disorientated and sometimes severely injured. South Africa's Firearms and Explosives Ordinance also makes it illegal for any child under the age of 16 to use or buy fireworks and it is illegal to use or sell fireworks without an official permit except at an officially designated site. In spite of this legislation, fireworks are still sold in many corner cafés to anyone of any age, and they continue to be set off at residential homes and gardens where they cause a real danger.
The following designated areas have been assigned by the City of Cape Town for the safe discharge of fireworks – these are the ONLY areas in Cape Town where fireworks are allowed to be set off:
– Bishop Lavis sports field, Lavis Drive, Bishop Lavis
– Wesfleur sports field, Reygersdal Drive, Atlantis
– Macassar Beach parking area, Macassar Road, Macassar
– Swartklip Sports Complex, corner of Spine and Swartklip Roads, Mitchells Plain
– Maidens Cove parking area, Victoria Road, Camps Bay
– Athlone Stadium parking area (Eastern side), Klipfontein Road, Athlone
– Strandfontein Pavilion, Strandfontein
– Beachfront opposite the Tourism Centre, Table View
Irresponsible and illegal use of fireworks, including ignoring restrictions, damage to property and abuse inflicted upon animals, must be reported immediately. Any instances of animal cruelty in Cape Town should be reported to the Cape of Good Hope SPCA Inspectorate immediately on 021 700 4158/59 or after hours and on weekends on 083 326 1604.
If you have any information relating to the illegal sale or use of fireworks in South Africa, please report the information to the Metro Police call centre on 0860-POLICE (765 423) or to the SAPS on 10111.
To support the work of the Cape of Good Hope SPCA, get a MyPlanet card and add them as your beneficiary and raise funds for a cause that is close to your heart, without it costing you a cent.