Tanzania is famous for the majestic Kilimanjaro, the golden wildlife-rich savannah of the Serengeti, and the geological uniqueness of the Ngorongoro Crater. But did you know that Tanzania is also family-friendly?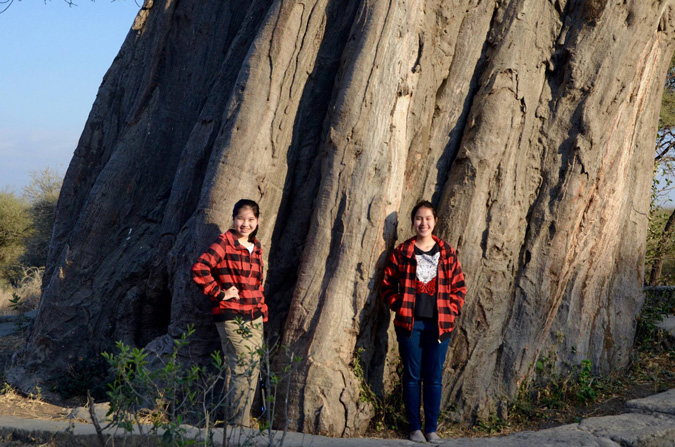 If your kids love animals, try a family safari:
Tanzania is justifiably world-famous for its breathtaking range of wildlife and there's plenty of opportunity for you all to jump into a 4WD for an escorted trip deep into the most amazing territory. We love the Arusha National Park, a short day trip from Arusha town and full of outstanding scenery and rich with wildlife.
If they love mountains, try a day hike around Kilimanjaro:
Mount Kilimanjaro is the rooftop of Africa and you don't need to climb it to experience the full majesty of the mountain and the lush terrain that surrounds it. You won't need special hiking gear, and lunch and snacks are provided. A day hike is a great way to experience the montane forest in the Kilimanjaro National Park with its amazing birdlife, chattering monkeys and a waterfall or two.
If they love camping, try one of the hundreds of campsites throughout Tanzania:
Camping makes it real and is an unforgettable experience for your child, and you can go as wild or as well-heeled as you like. Go exclusive at Tarangire National Park's Little Oliver's Camp – a small, five-roomed campsite that's all yours and you'll enjoy safe safari walks and personal attention.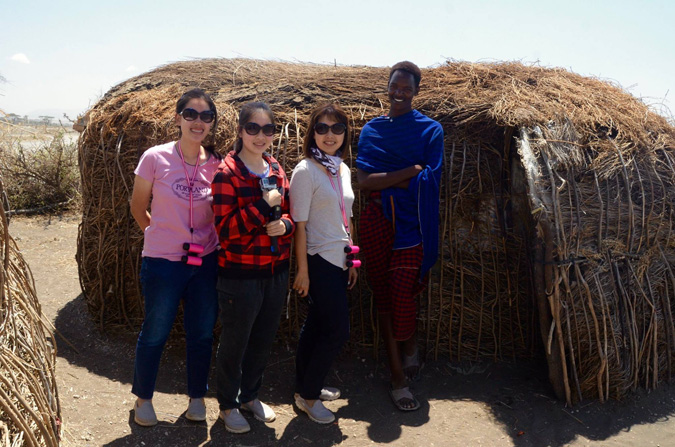 If they're fascinated by the countryside, try staying on a farm amongst the coffee plantations:
Try Gibb's Farm in a spectacular location overlooking the Great Rift Valley for the full-on farm experience. They'll have the freedom to wander at will (safely!) and have the opportunity to bake bread, milk the friendly cows, roast some coffee, feed the bushbabies, spot nearly 200 beautiful birds, pick some vegetables and, after tea and cakes on the front lawn (very civilised!), check out the trails where the buffalo actually do roam.
If they love the seaside, try the gentle, white sand beaches of Zanzibar:
A family holiday on one of the glorious beaches of Zanzibar is all you might need. Why go anywhere else when you have safe, gently-shelving beaches, warm, clear, shallow waters and endless sunshine? Slap on the sun cream and let them go wild snorkelling, swimming, building sandcastles and discovering a myriad of rainbow-hued tropical fish.
If they love boats, try a marine safari in a dhow:
Dhows are traditional sail-powered wooden fishing boat. Tours are available from many of the resorts in Zanzibar and on Tanzania's east coast beaches. A day cruise is a mini-adventure that involves sailing on the (not very high) seas, picnicking on empty beaches and swimming in warm, azure waters.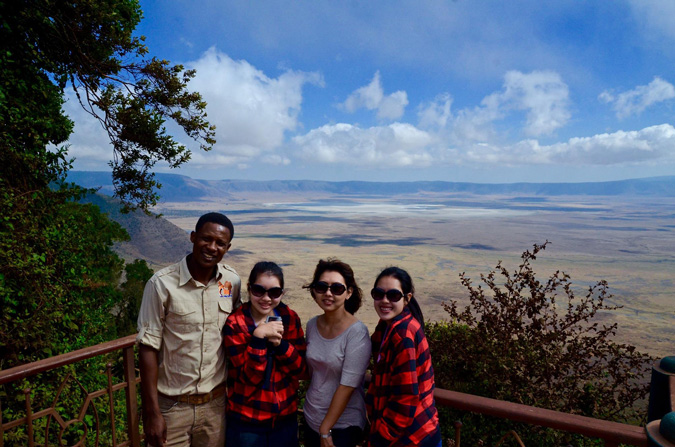 If they love butterflies, try the Zanzibar Butterfly Centre, a conservation space for African butterflies:
The centre is a tiny treasure, a netted tropical garden fluttering with butterflies of every hue. Butterfly experts are on hand to explain the butterfly life cycle and if you'd like a butterfly sitting happily on your nose, then this is the place for you.
If they love beach sports, try staying at one of the many great beachfront hotels and villas:
You'll find many of these in Zanzibar and sprinkled along mainland Tanzania's coast that specialise in kids' club activities, with trained staff and easy, direct access to safe beaches. Older children can try paddle boarding and younger children have fun trying out all the kids' club. Try the Baraza Resort and Spa on the east coast of Zanzibar where every villa comes with your own private plunge pool.
And if they don't know what they love, try the Marangu Cultural Tour:
Marangu Village, on the slopes of Kilimanjaro, plays host to a great day tour that packs everything in! From wandering along magical forest paths to stunning waterfalls and limpid pools, to feasting on beautifully cooked local traditional food and taking a detour to the hot springs with a tasty picnic.
These are only some of the adventures that your children can enjoy in Tanzania. But a word of caution, we don't think that safaris are suitable for toddlers, and camp sites that are more open to nature are better for older children rather than the youngsters.
However, the beauty of Tanzania is that there are loads of safe, spectacular places where children can roam and enjoy most things the country has to offer. Get in touch with us at Viva Africa Tours to find out more!