With its dense and misty forests, snow-peaked mountains, glassy lakes and sprawling savannas, it is no wonder Winston Churchill dubbed Uganda "the Pearl of Africa".
With so many sights and activities to see and do, going on an Ugandan safari is always a highlight for any tourist visiting a country famous for its national parks. Uganda is home to the tallest mountain range in Africa, the Rwenzori Mountains, and with half the planet's remaining mountain gorillas residing here, as well as the Big 5, the abundance of wildlife is outstanding.
Emerging from the shadows of its dark history, a new dawn of tourism has risen in Uganda, polishing a glint back into "the Pearl of Africa".
Some of the top National Parks to visit in Uganda
Bwindi Impenetrable National Park
Uganda is home to well over half of the mountain gorillas in the world, over 400 in the ancient Bwindi Impenetrable Forest and 80 in Mgahinga Gorilla Park. You can make that dream come true of seeing gorillas by going on a gorilla trekking experience where you spend one hour with a family of gorillas in their natural habitat. Another activity in Bwindi are the amazing hikes through the forest and birding.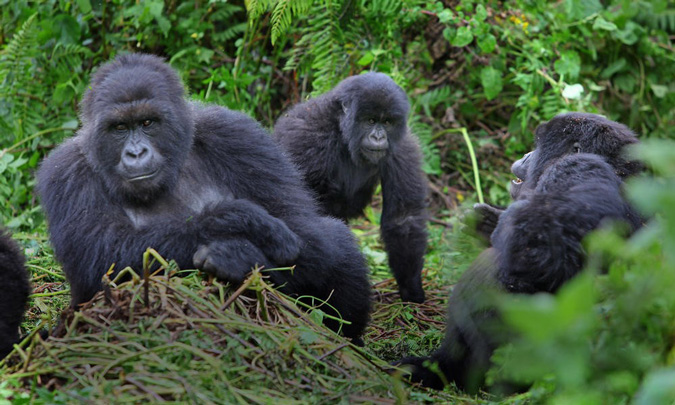 Murchison Falls National Park
The park is named suitably after the Murchison Falls which is considered the most powerful waterfall in the world. The park is one of the best places to see large herds of the endangered Rothschild giraffe, large elephant and buffalo herds, many antelopes, and a savanna with Borassus palm trees.
Murchison Falls National Park is a must visit for everyone. You will be delighted by the wide variety of wildlife, birds, and reptiles found here. On a boat ride safari up the Nile River you will see countless numbers of Nile crocodiles, hippos, buffaloes, elephants and aquatic birds.
Queen Elizabeth National Park
This is the perfect park to visit when combined with gorilla trekking in Bwindi. In Queen Elizabeth National Park you can see the tree climbing lions in Ishasha, take a boat ride on the Kazinga Channel with its abundant wildlife, hundreds of birds, and the highest concentration of hippos in Africa.
The park is simply a tapestry of natural wonders in the western region of Uganda. Apart from the abundant wildlife, you can also visit the scenic Katwe-Kikorongo explosion craters  and the Maramagambo Forest where you can go hiking and birding.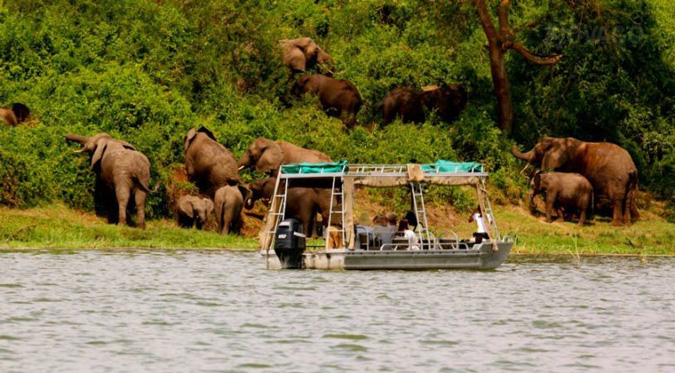 Kibale National Park
Kibale National Park is simply an amazing tropical rainforest that is home to a variety of wildlife, primates, birds, mammals, and butterflies. There are many activities in or near the park that visitors and tourists are delighted by.
The park is home to chimpanzees and 12 other species of primates. Here you can either track chimpanzees or spend a whole day in a chimpanzee habituation experience. Hiking, birding, and nocturnal forest walks with spotlights are other options to consider.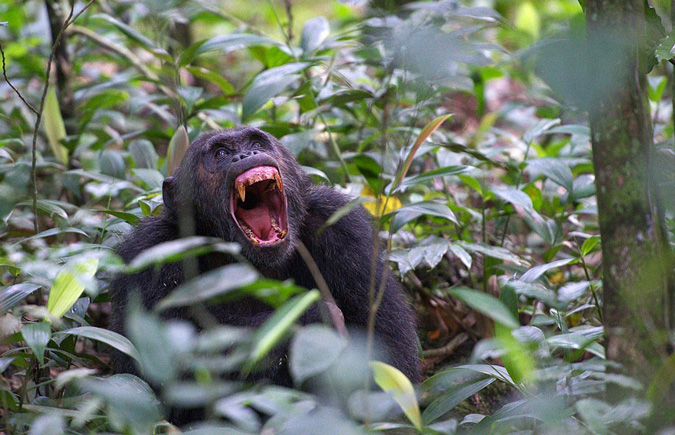 Lake Mburo National Park
Lake Mburo National Park offers a variety of things to do and see in the smallest savanna park in Uganda. It is also the closest wildlife park to Kampala. For many, Lake Mburo is a great stop-over option on the way to/from Bwindi and Kampala and/or Entebbe.
Activities in the park include game drives, a boat trip on Lake Mburo, spot fishing, horseback riding and a forest walk in the mighty Rubanga Forest. It is one of two parks with Burchell's zebra. You can also find eland, leopards, lions, buffaloes, and the endangered Rothschild giraffes. For bird lovers, there are approximately 350 species of birds to see, including the shoebill stork.

Mt Elgon National Park
Mount Elgon National Park and Sipi Falls provides the ultimate experience for adventure seekers, offering hiking, biking, abseiling, caving, and exploring waterfalls. The park is perfect for a three to five day safari excursion and can be tied in with visiting Jinja on the way to Kidepo Valley Park. Mount Elgon offers a great combination of adventure and relaxation.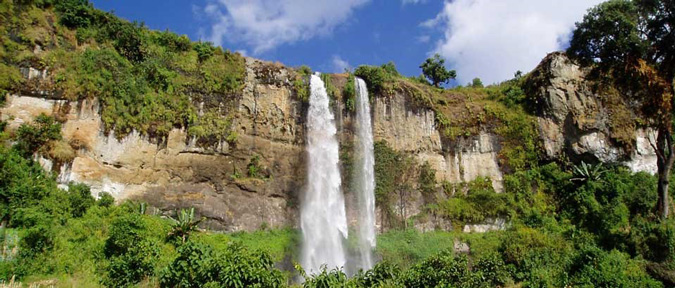 Contact us today to start planning your very own Ugandan safari.
Subscribe to our newsletter.