Semuliki National Park is one of Africa's most ancient and biodiverse forests, having survived the last ice age that ended approximately 11,700 years ago. Geological processes show the age of the forest with hot springs bubbling up from the depths, demonstrating the powerful subterranean forces that shaped the rift valley millions of years ago.
The park is located in the Semliki Valley on the remote, western side of Rwenzori Mountains in western Uganda. The easternmost extension of the great Ituri Forest of the Congo River basin in DR Congo forms part of this national park.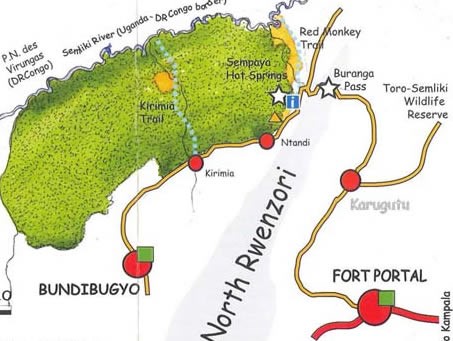 The Semliki Valley also contains many features that are associated with central, rather than eastern, Africa. The Semliki River (also known as the Semuliki) is a miniature version of the Congo River, and the forest is also home to the many central African wildlife species, as well as the local population that includes the Batwa community that originate from the Ituri Forest.
The flora of the park is mainly filled by a single tree species, the Cynometra alexandri, mixed with other evergreen tree species and swamp species.
The fauna includes over 400 bird species of which 216 are true forest birds, like the Sassi's olive greenbul and the forest ground thrush. The park is also home to over 53 mammals, with 11 of those being endemic species such as pygmy antelopes and two flying squirrel species. Other mammals include hippos, leopards, buffaloes, elephants, and the unique water chevrotain (mouse-deer) – also known as 'fanged deer'.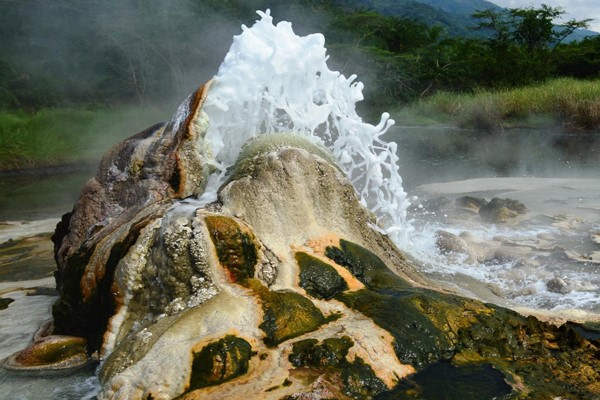 When to visit Semuliki National Park
The park can be visited at any time of the year:
♦ December to March: rainy season, which does make trekking through the park harder
♦ April to June: relatively hot and dry
♦ July to September: dry with the occasional passing rain
♦ October to November: brief downpours of rain
It's advisable to hire a 4×4 car like a Land Cruiser to explore the park. The main accommodation facilities found in the park include Ntoroko Game Lodge, Semliki Safari Lodge and UWA Campsite & Bandas.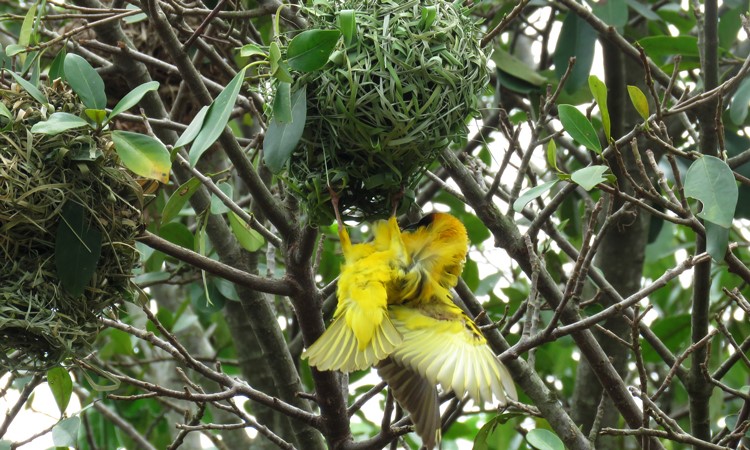 Getting there and what to do?
The major tourist activities that are carried out in the park include game viewing, night game drives, hiking, nature walks, bird watching, cultural encounters, as well as visit the hot springs. The park is a 6 – 7-hour drive from Kampala by road following the Kampala Mubende Fort Portal Road.
There are also regularly scheduled flights by Aero-Link that take only two hours to fly into the park. The park is located five hours from Bwindi National Park – home to half of the world's mountain gorillas population.