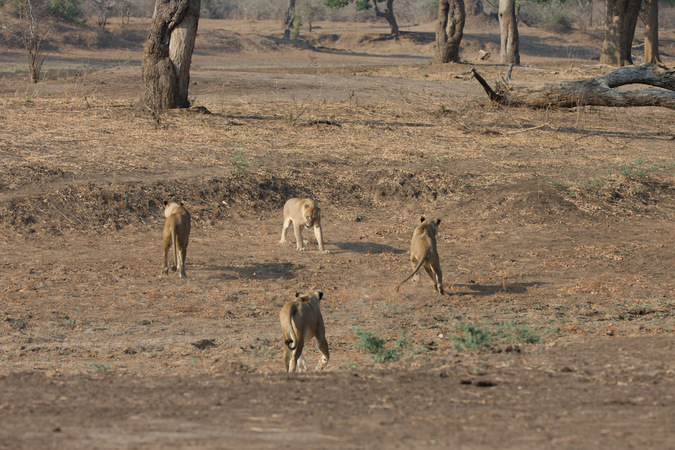 Written, and photographs, by Peter Geraerdts
During one of my photographic safaris in the Nsefu sector of the South Luangwa National Park in Zambia, I was watching two young male lions nearby a drying lagoon. Lions often position themselves along the last remaining water sources within the area where wildlife is likely to come drink or bath.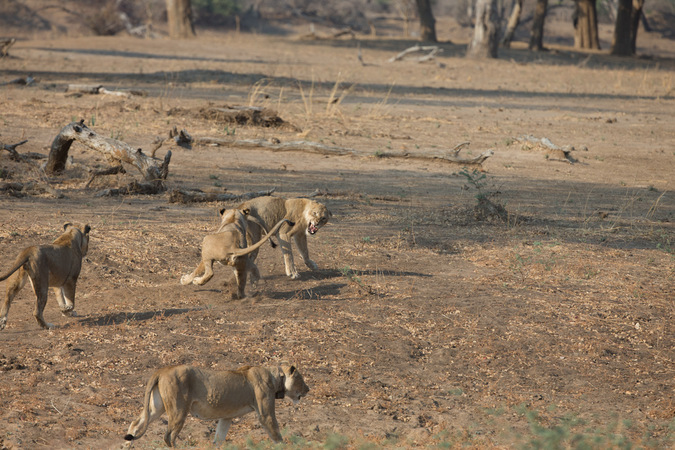 Suddenly out of nowhere six related females from the ruling pride appeared cornering the two young males.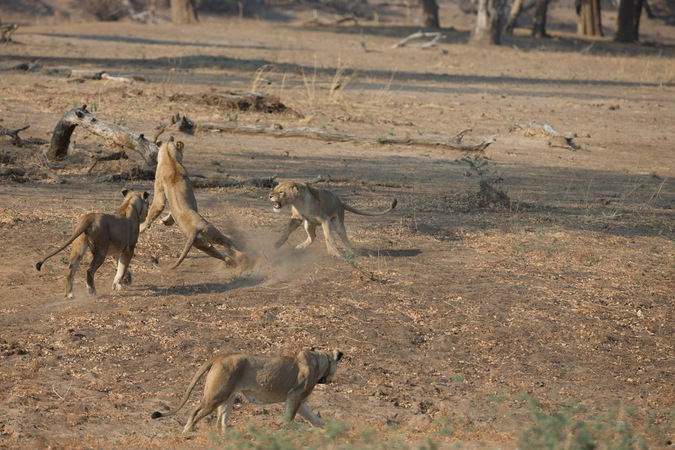 These females surely didn't want to have the two nomadic males in their territory, resulting in a short, fierce battle but with minimum injuries for both parties.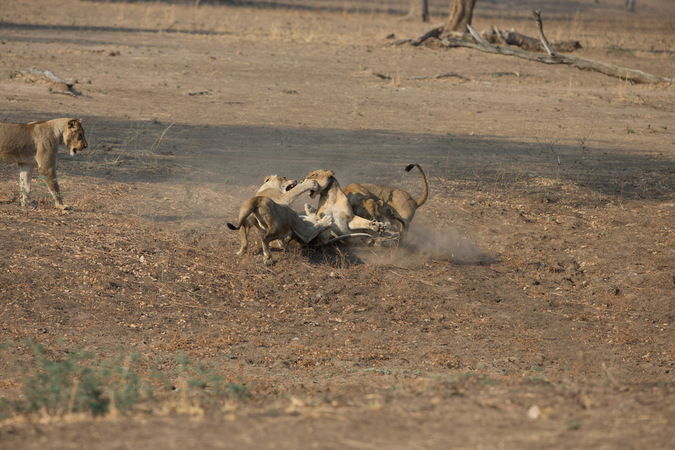 Young male lions are driven out of the pride around the age of three and basically have to fend for themselves, find a new territory to settle and establish their own pride.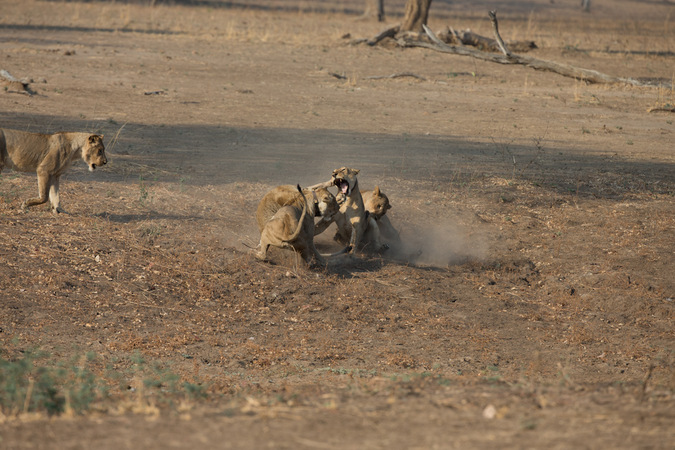 A reason for this sudden clash between the females and the two males could have been that one or more females were having cubs nearby and by fending off the young males they were protect their cubs.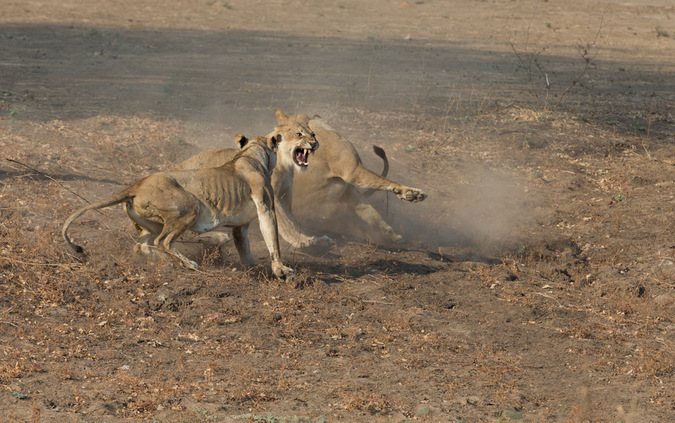 Lion cubs are very vulnerable especially when the mother leaves them alone for sometimes more than 24 hours when going out hunting with the other pride members. Hyena, wild dogs, leopard and unrelated male lions will kill cubs when they have a chance to eliminate competition.