Safari lovers may agree that spotting wild animals in the African bush never grows old. But witnessing wildlife whilst relaxing in the comfort of your safari camp takes game viewing to a whole new level.
Overlooking a natural Mopane pan, Hyena Pan Tented Camp offers first-row seats to a vibrant wildlife parade. And elephants, our favourite long-trunked, big-eared beasts, are the camp's most frequent visitors.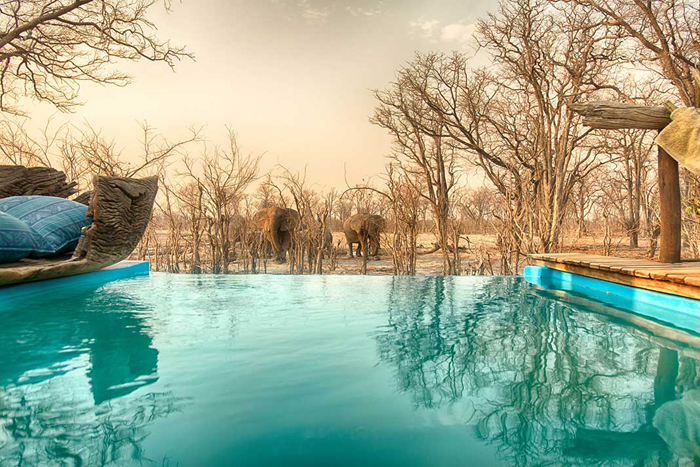 Let's indulge in some recent close-up elephant encounters at Hyena Pan as described by the camp's guests on TripAdvisor:
'Every evening elephants would come to drink in the nearby pan, amazing to see from such a close range.' – Gwen
'The pan at the lodge is the elephants favourite spot to drink. As we sat round the fire one night, we counted twenty in the space of 30 minutes, all just 15 to 20 meters away. The real adrenaline rush is when you track and find the big bulls. You appreciate their formidable size and acuteness of smell and hearing, as you worm around trying to avoid them!' – Sean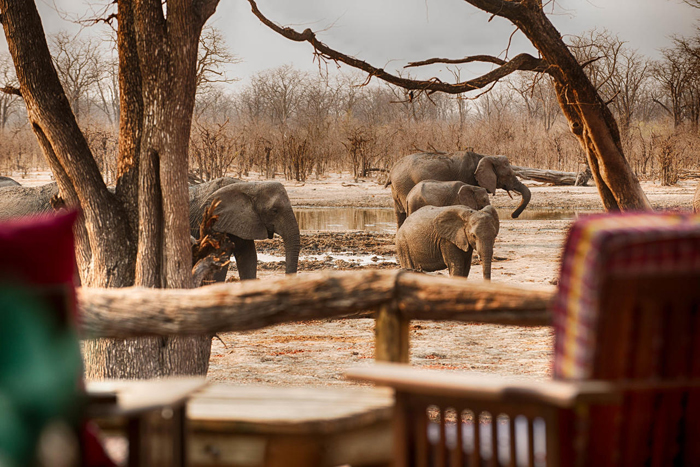 'We will long remember sitting on the shady deck, watching elephants visiting the waterhole, which was right next to us.' – David and Jane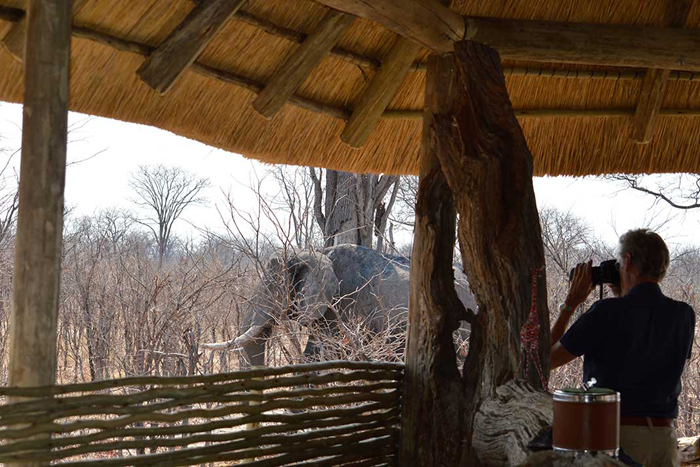 'During the first evening we were not sure what we could expect to see so close to the camp. Only half an hour later the first elephant appeared, seemingly out of nowhere. A great start, but we were even luckier, during the next 3 days we did see roughly 50 of them by our estimation, also a couple of giraffes, a rather curios honey badger, lots of birds, some mongooses and one night even a glimpse of a hyena.' – Guenter
Witnessing elephant exhibitions right in front of your eyes is certainly an item for the travel journal.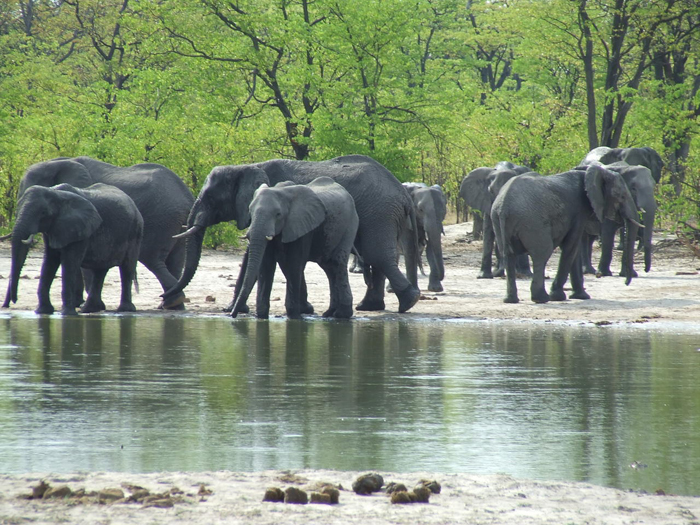 Try Hyena Pan's 5-day walking safari called Elephant Song Trails where you get up close to these magnificent beings. During this unique safari trip you will learn about the fascinating lives of elephants and learn how to help them survive the future.
Contact Liquid Giraffe for more info.
Subscribe to our newsletter.