Written by: Patrick Tillard
It was the first time that I'd really noticed stars. By which I mean that I truly had my gaze taken hostage, my neck snapped skywards and my mouth left unwittingly agape. As I sat clasping an icy lager around a campfire in Sossusvlei, a blizzard of stars littered the heavens like glitter; piercing the inky darkness with a savagery that I never knew possible. It was like nothing that I'd ever experienced before. Nothing I'd ever felt before. And it was about to be just one of many highlights on this epic journey through Southern and Eastern Africa.
We had harboured the idea for some time: five friends, four months, 20,000 miles in a rustic Land Rover Defender; exploring societies, dodging the helter-skelter of everyday life and immersing ourselves in the vivid beauty of this eclectic continent.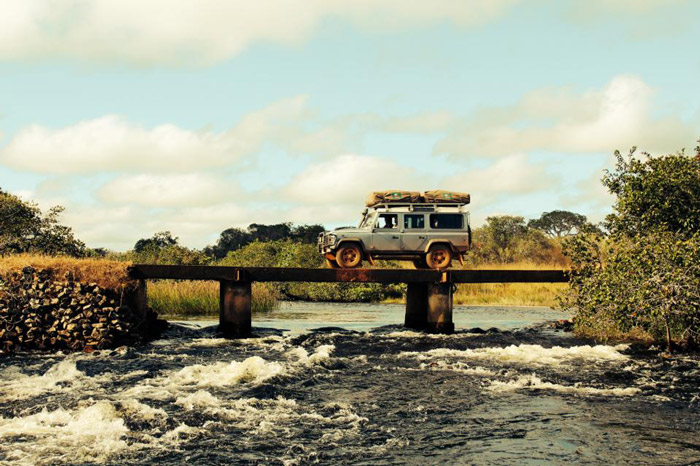 This, after all, is the ecstasy of travel: the element of the unknown. Little did we know, however, just how incredible this trip would be.
After four months of experiencing an intoxicating kaleidoscope of cultures, scenery and characters, we were left with a hotchpotch of memories that will stay with us for years to come.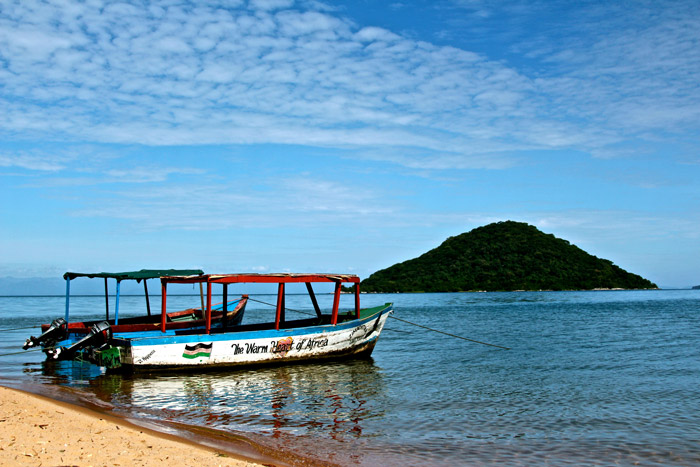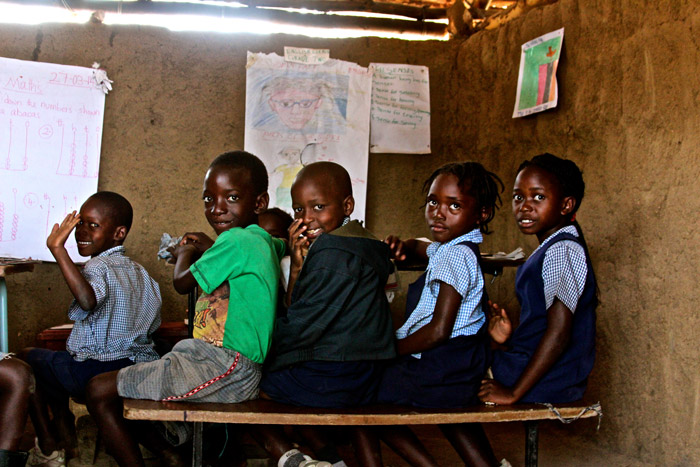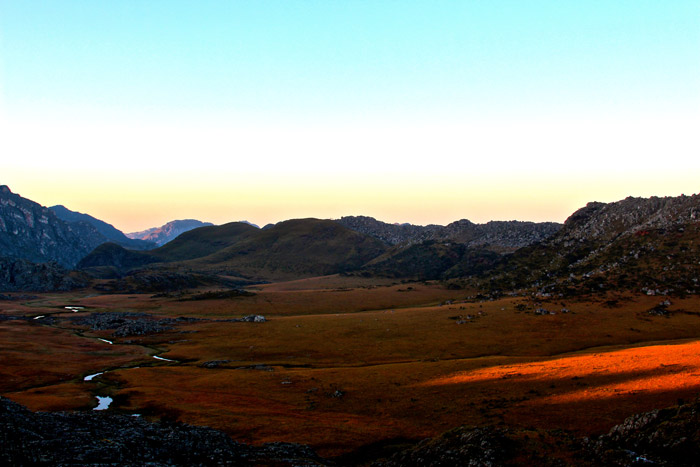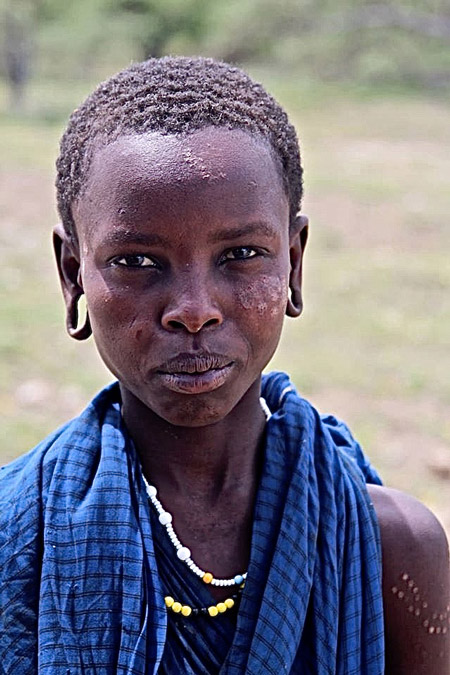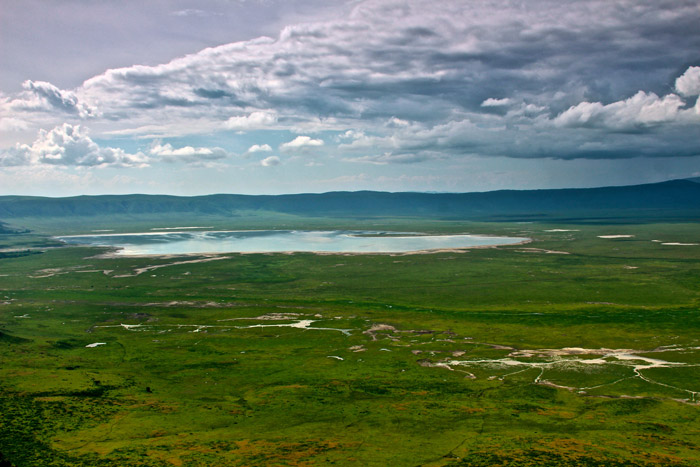 And here are but a few of my favourites:
Chimanimani waterfall in Zimbabwe
Having heard stories of the caves tucked amidst the rocky cliffs of the Chimanimani mountains, which over the years have housed gold panners and Zimbabweans fleeing to Mozambique during the brutal fighting of the Independence war, we set off in the searing heat laden with sleeping bags and provisions to  find them for ourselves.
Wandering across a wide plain funnelled by vast ridges and boulders the size of three-storey houses, we were treated to incredible vistas before stumbling upon the crashing waterfall of clear water with a wild infinity pool at its precipice.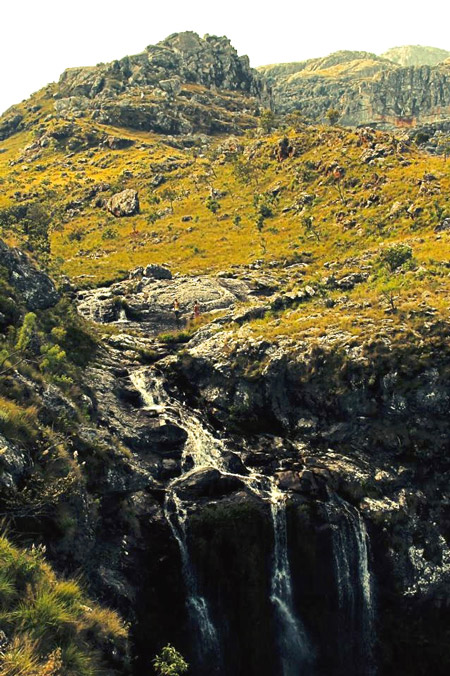 Wildlife in Chobe
An early drive to catch the best of the morning in Chobe National Park offered a feast of game. Herd after herd of elephants dusted and bathed in the Chobe River – a truly awesome spectacle – as well as baboons, an abundance of antelope, a honey badger and birds of all colours, shapes and sizes.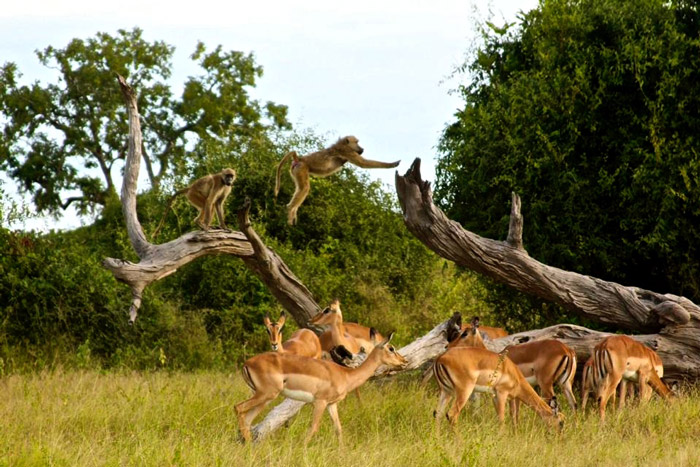 Climbing Mount Nyangani
A hike up Zimbabwe's tallest peak at just over 2,500m, Mount Nyangani offered possibly the most astonishing panoramas that we witnessed on our journey. And given the dramatic scenery of Volcanoes National Park in Rwanda and South Africa's Drakensberg, this is really saying something. The untainted view was biblical, and for 15 minutes we relished being the highest people in the whole of Zimbabwe.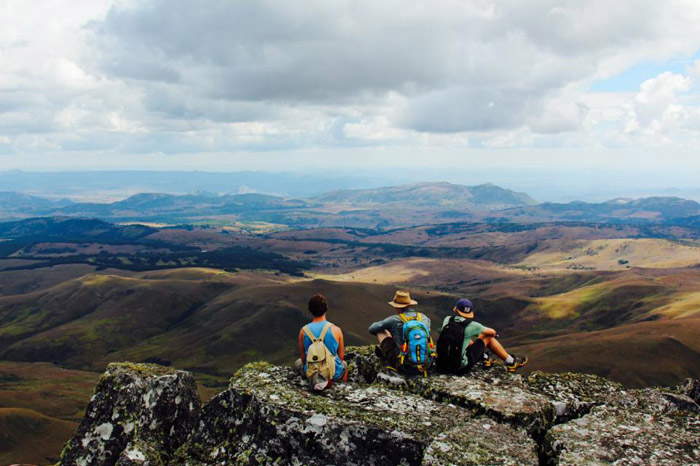 Botswana's hippos
We could hear the commotion before we could see the antagonists: rude grunts and the loud swashing of water as two hippos were locked in a fierce confrontation. It had been an early start, with a five-hour boat trip through wide passes and intricate streams walled with reeds aiding us to the Okavango Delta's Chief's Island. From the boat we watched the battle unfold; a violent ruckus of teeth and muscle. The defeated hippo then sunk away into the depths as the victor watched on.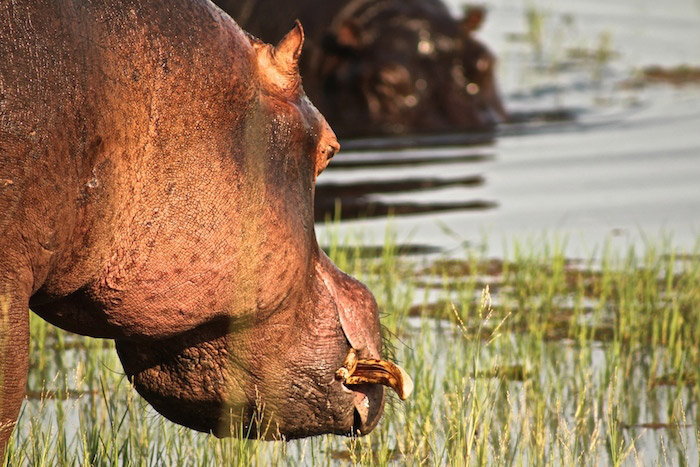 A Tanzanian sunset
Over the course of the four months, I often found myself rendered speechless. Africa has colours that I had never experienced before, sounds that I had never heard and a beauty that no other place on earth can equal. My most lasting memory comes from the Serengeti when, returning to camp after a magical game drive, the whooping of hyenas resonating across the plains, the sunset painted an intense wildfire across the sky, burning with a vibrant orange that I've never known.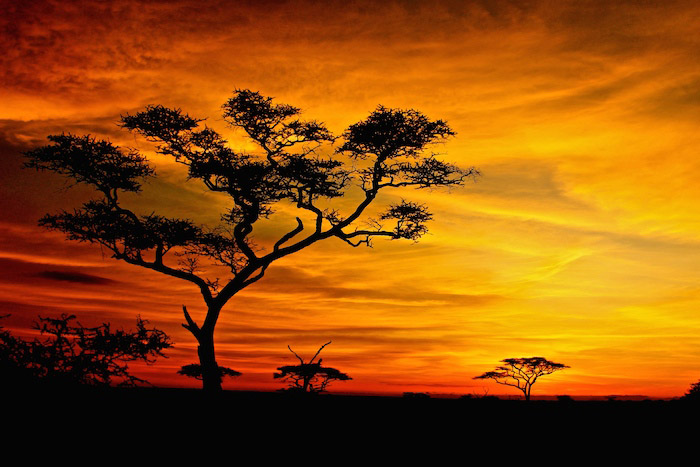 The Great Migration
Anyone fortunate enough to have witnessed the great migration will be all too aware of its ability to captivate and confuse. Waves and waves of the animals streamed across the wide savannah – their numbers hard to comprehend. For me, this photo encapsulates what our trip was all about: off-the-beaten-track in our trusty landy, a small spec within the vastness of the Serengeti National Park.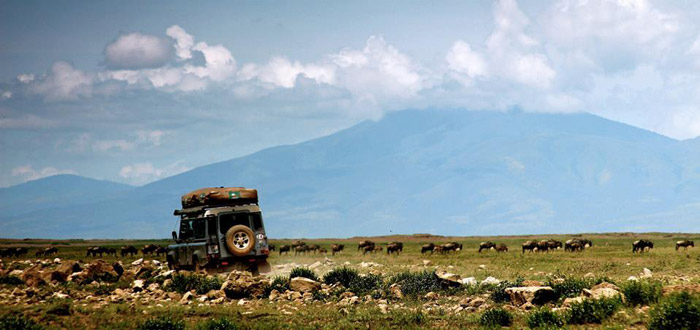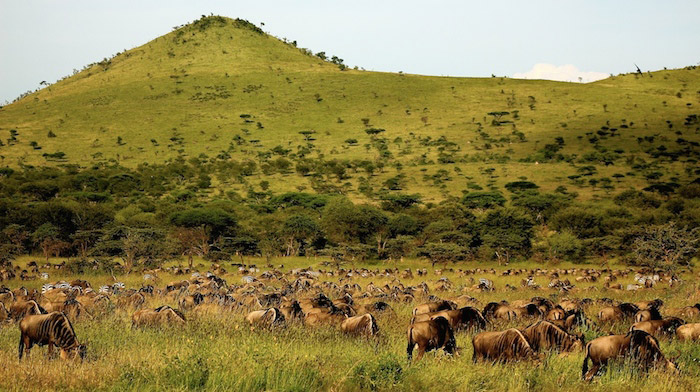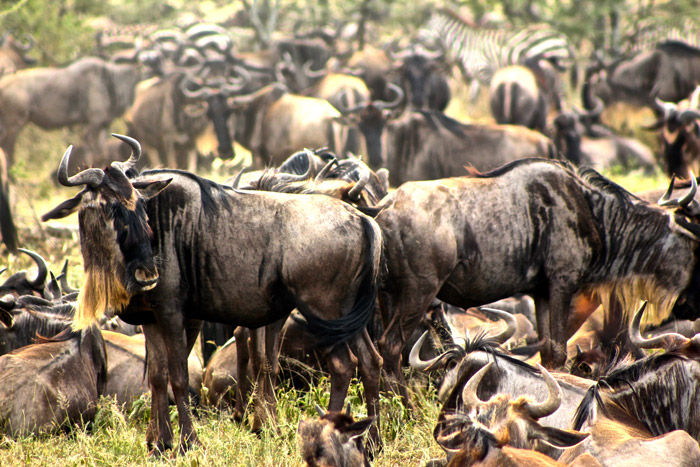 Lions in Tanzania
Leaving the camp before sunrise we turned our wheels towards the Ngorongoro Reserve – travelling miles upon miles across open expanses peppered with more animals than you could imagine; the highlight being this lion pride basking in the midday sun on a rocky outcrop.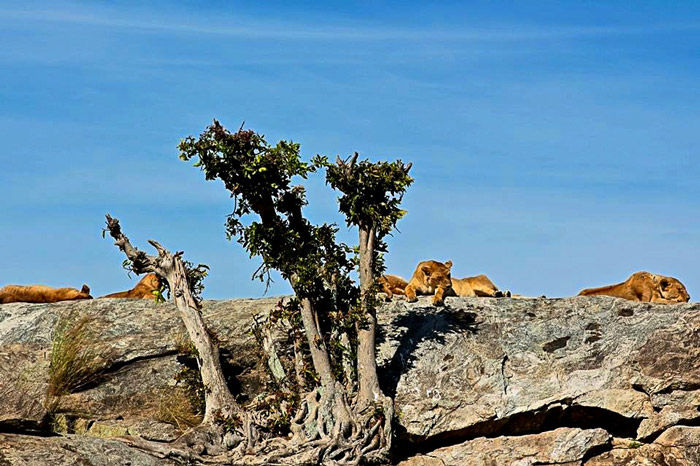 Zanzibar
An island with 40 feet tall coconut trees and pristine white sand coastlines, Zanzibar is most certainly one of the jewels in Africa's glittering crown. And at the heart of this is Stone Town, a city bursting at the seams with energy and soul. Narrow streets weave a maze through the city, crammed with hustlers trying to entice all who walk by while vivacious children play in the warm cerulean waters.