Campi ya Kanzi, a boutique ecolodge nestled along the foothills of the Chyulu Hills of Eastern Kenya, has served as a model for ecotourism for the last 20 years. Founded by Luca Belpietro and his wife Antonella Bonomi, the camp is a joint venture with the Maasai Community of KuKu group ranch.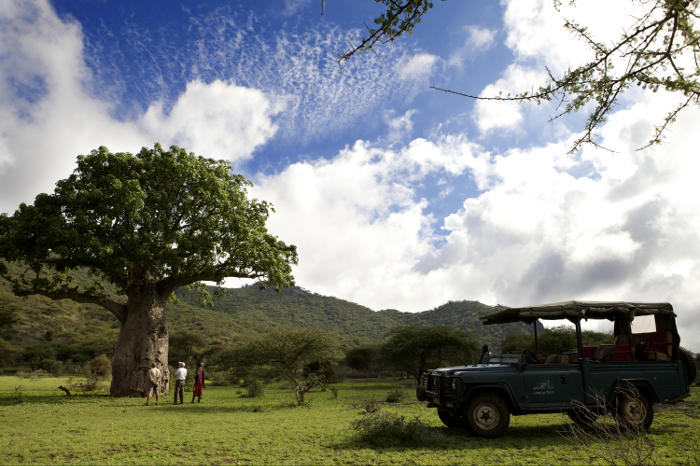 Belpietro felt an instant connection to Kenya when he first visited as a boy with his father and vowed then that he would return. When he did return, he came armed with the knowledge from his newly minted Ph.D, which explored the notions of wildlife as a renewable resource, environmental conservation, and sustainable development. Campi ya Kanzi was a result of his effort to put his new expertise to the test and to work directly with the Maasai to transform their wilderness and wildlife into an economic resource, using pioneering, sustainable models. Once Campi ya Kanzi was established, Belpietro and Bonomi expanded their vision and founded the Maasai Wilderness Conservation Trust (MWCT).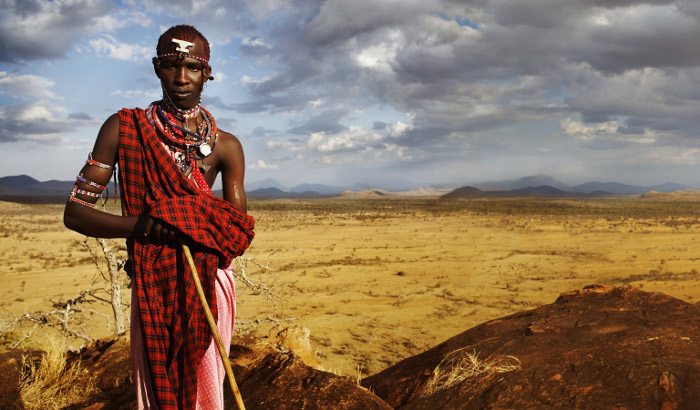 When Edward Norton, American actor and UN Goodwill Ambassador for Biodiversity, met Belpietro in Kenya for the first time over a decade ago, he was struck by his conservationist approach to managing Campi ya Kanzi, "Luca was one of the first people I met that was actively implementing sustainable strategies to preserve the community and their ecosystem. Almost no one was talking about how the economics of communities were tied to nature. In a place like Kenya where wilderness and wildlife have profound economic value to communities like the Maasai, the challenge is to have communities value their natural resources as they manage them in sustainable ways. This is a very cutting edge way of thinking." Motivated by their passion and vision, Norton joined Belpietro and Bonomi's venture and currently serves as President of the US MWCT Board.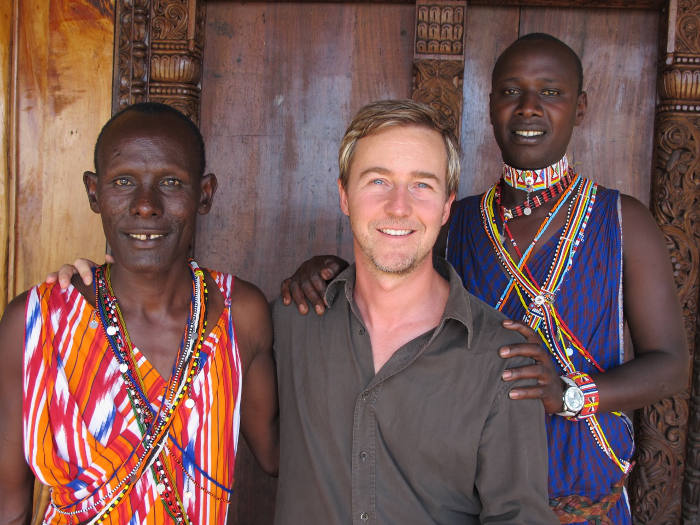 Campi ya Kanzi's strong connection to the Maasai community sets it apart from other eco lodges. Ecotourism is a broadly used phrase to entice responsible travellers with terms like conservation, sustainability and integration with local communities. Yet according to Norton, many of the lodges that claim sustainable practices would not hold up to scrutiny. There is a lot of what he calls "greenwashing" in some eco lodges, where their claims are not supported by the choices they make for their operations. But according to him, Campi ya Kanzi is the "real deal," where planning and management are focused on maintaining the integrity of the ecosystems and the local communities within them.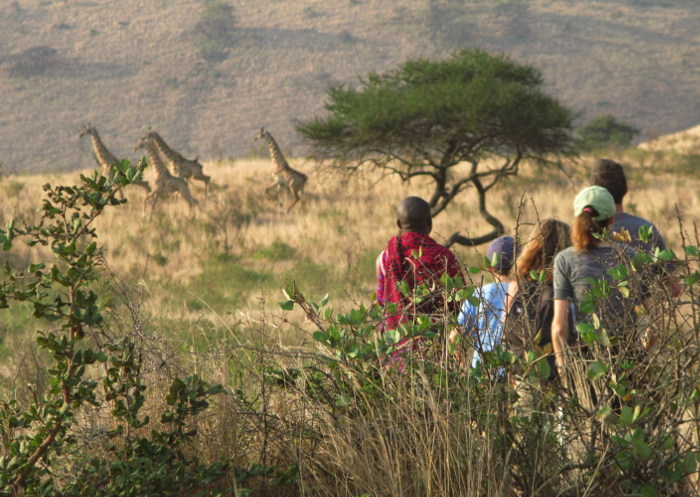 Built on community land of vast wilderness, Campi ya Kanzi employs community residents and pays tourism revenues to the local Maasai community. Conscious of its carbon footprint, the entire eco lodge runs on 100% solar-renewable energy. It collects all of its water from the rain stored in PVC bladders, enabling the camp to be completely self-sufficient for its water needs and ensuring there is no disruption to nearby water sources. The camp also recycles its water back into the wilderness for wildlife. The few carbon emissions generated from the use of cars during safari game drives and a light aircraft to reach the camp are offset into a local carbon project. Every stay at Campi ya Kanzi generates funds that support conservation, education and health programs enlisted by the Trust and helps mitigate the economic and ecological pressures the Maasai community currently faces.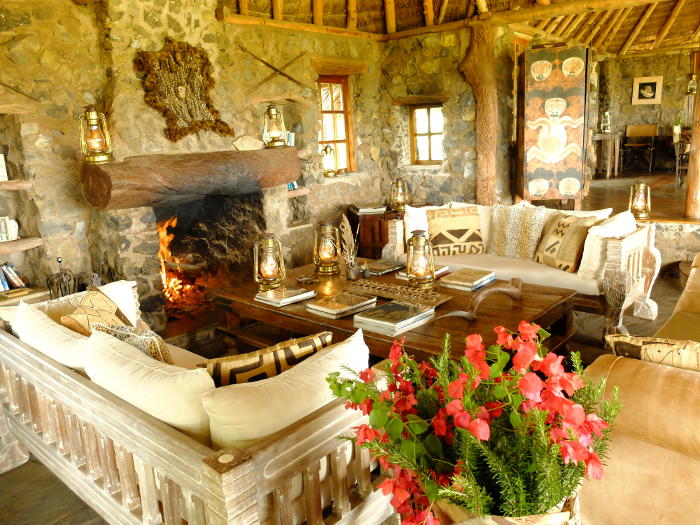 Norton says, "Separation of humans and nature is not a natural solution [to the environmental challenges we face] and all of the major indicators of environmental health…from loss of biodiversity, carbon loading in the atmosphere, collapse of fisheries and forestation… are not slowing down, so we have to pause and ask ourselves what are we doing wrong and what can we do better. The most exciting thing happening with this push to preserve our ecological and biological treasures is we have recognised that people need nature for their economy. Billions of people around the planet interact with natural forests and ecosystems for their livelihood and economies."
The vision behind Campi ya Kanzi and MWCT has been acknowledged by Conservation International, EcoTourism Kenya, The Zoological Society of London (ZSL) and Wildlife Works to name a few, as a model of modern, sustainable conservation and tourism. For Norton their work goes beyond "…. a specific place." What they are doing "is supporting a model that can be replicated in critical systems and poor countries around the world."
For the responsible traveler seeking a place to commune with nature, to explore 280,000 acres of land with a Maasai tracker, or to enjoy a beverage on a lookout hill overlooking an expansive, breathtaking view of Mount Kilimanjaro, Campi ya Kanzi provides an unmatchable experience. But it offers so much more. It is an oasis where one can interact and experience an authentic connection with the local community and culture, all the while supporting a model that actively preserves the wilderness, wildlife, and the Maasai community that is so interconnected with both.
Subscribe to our newsletter.