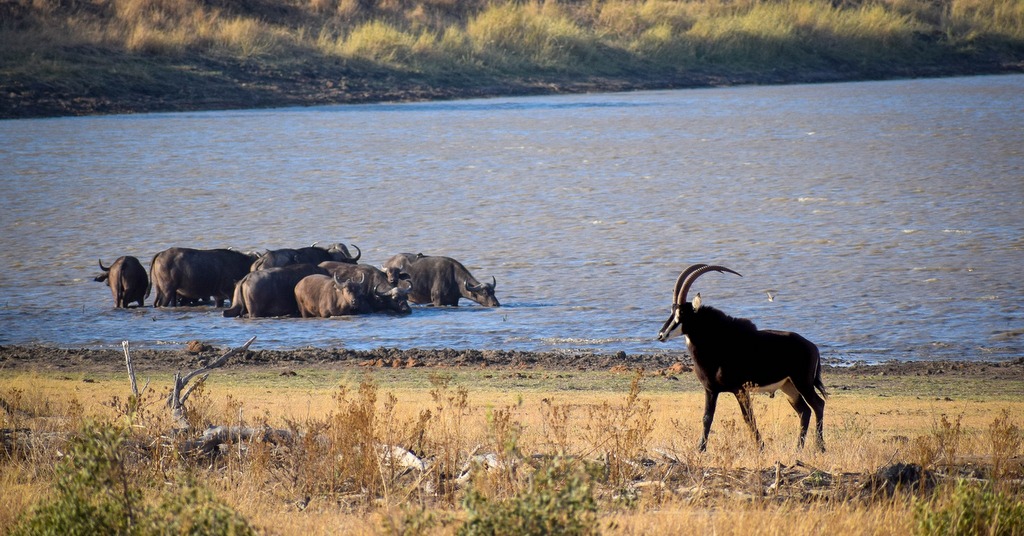 SPONSORED CONTENT by Tintswalo Safari Lodge, with photos by Neil Jennings, Mark Hull and Jackie Van Dam
As the dry season reaches its peak, the animals are having to make longer and longer treks to reach water sources. While the conditions are hard on the animals, it certainly makes the game viewing all the more spectacular in the Manyeleti.
We've seen eight different cheetahs on various game drives this month. The most relaxed are the two beautiful males who spend most of their time in the central areas of the reserve, near the main dam. It's such a treat to be seeing so many of these spotted cats in an otherwise lion-rich area.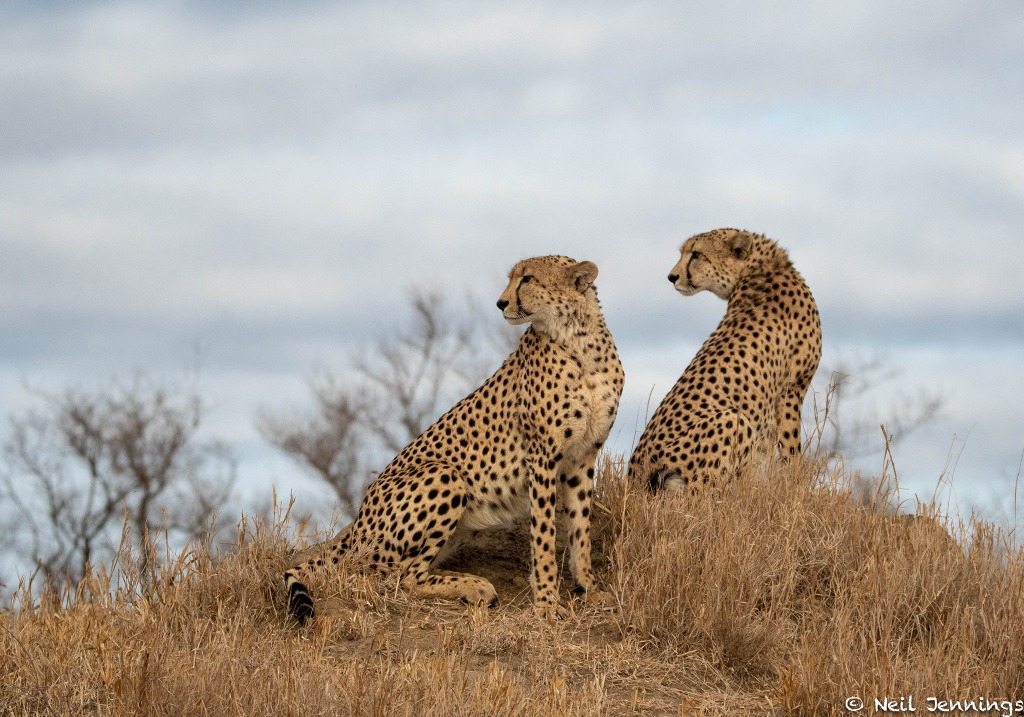 The beautiful leopard Nombethu and her little cub are providing us with endless joy, and she is making numerous kills near the lodge as the cub hits a growth spurt. We saw something both unique and sad the other day when mom grabbed a bushbuck calf and brought it back to her cub – alive! She then waited for the cub to kill the buck herself. A revealing and amazing sight to witness in the wild.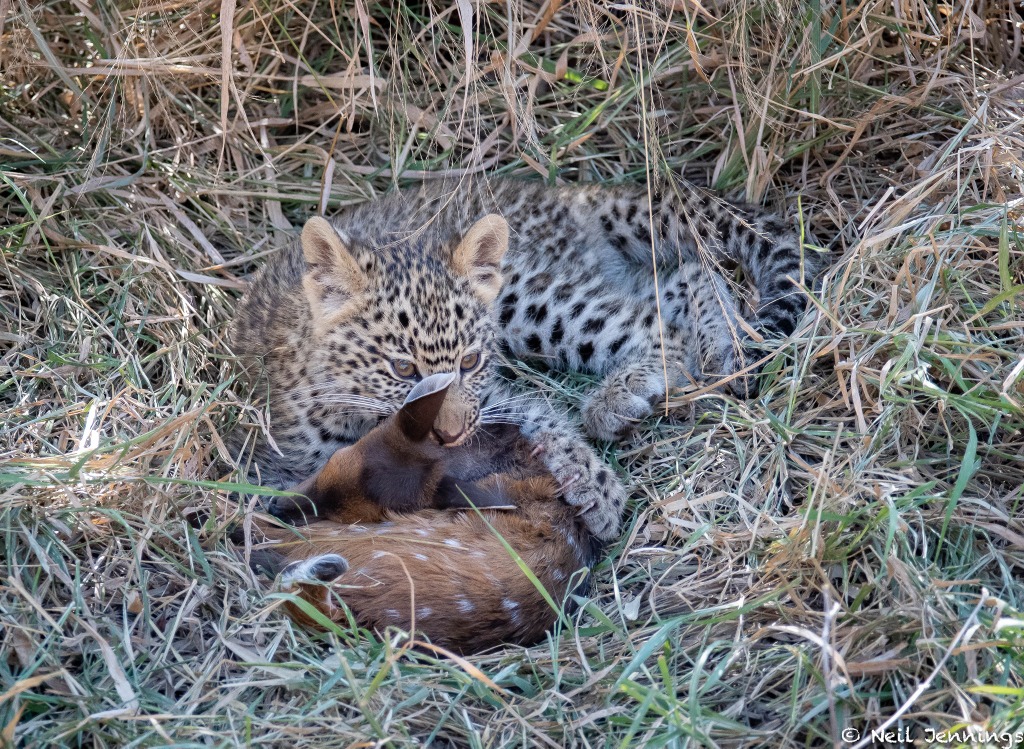 As usual, the lions have been everywhere. With the dry terrain, the Mbiri Pride has been picking off the weak and easy prey, and have even killed a few buffalo around the lodge. They are always full and thriving!
A few mornings ago, one of our guides witnessed an incredible sighting of the pride attacking a honey badger. The battle ensued for over half an hour, as the ferocious animal fought back and eventually disappeared into the bush.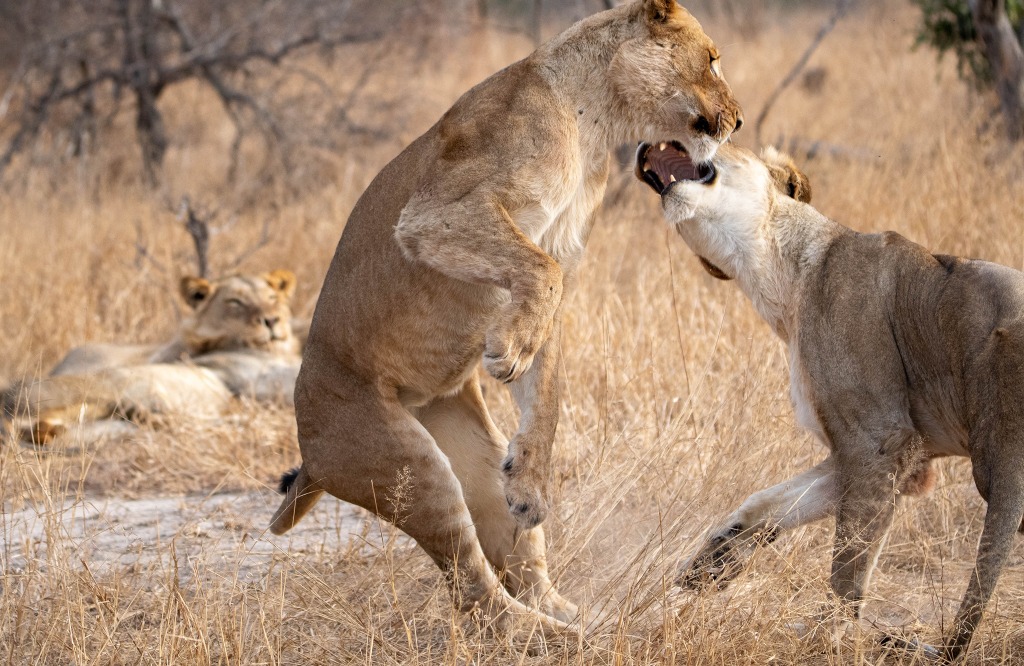 We are so incredibly fortunate to have an active painted wolf (African wild dog) den on the property. The three pups are very healthy and the adults, as is always the case with painted wolves, are keeping them well fed.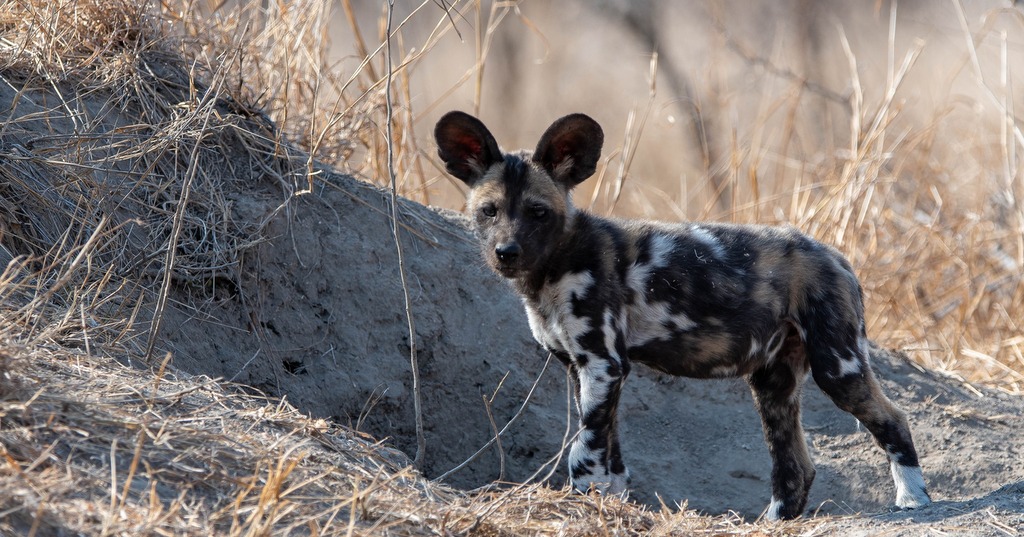 We have also enjoyed a number of rare and incredible sightings of sable antelope. There's no more regal African antelope than the sable, with its beautiful bent horns and powerful black and white frame.
Until next time!