Disability is not inability. Meet the man with no right leg and right arm who made it to the top of Mt. Kilimanjaro for a good cause! He explained to us the agony, joy and pride of climbing Mt. Kilimanjaro.
50 year old John Cairns, a Canadian man who lost his right arm and right leg in a workplace accident in 1992, accompanied by photographer Lucas Wiseman, took a seven day Mt. Kilimanjaro charity expedition through the Rongai route to raise awareness for the needs and abilities of people with physical disabilities and to raise funds for his Wheelchair of Hope Foundation.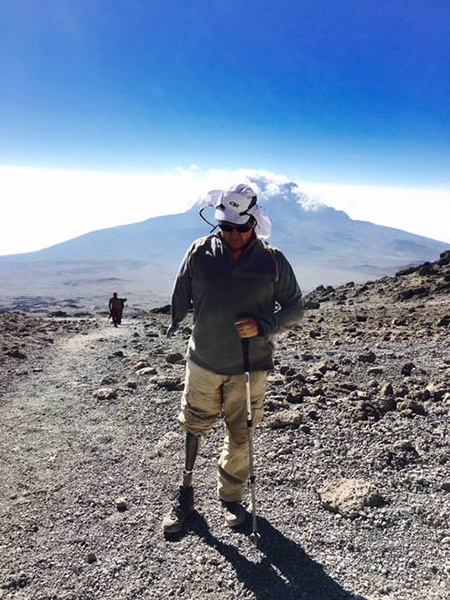 As Cairns recalls, it was around 6:35am on 7th August 2016 during their summit to the 'Roof of Africa' after a breathless two and a half hour slow walk from Hans Meyer cave that he managed to reach Gilman's point, 5,681 metres above sea level.
"For some time I totally forgot that I came along with my friend Lucas Wiseman, then some 15 minutes or so later turning I saw him coming towards me from Uhuru peak (5,895m ASL) in a second group under the guidance of a professional mountain guide from ZARA Tanzania Adventures and it dawned on me that he had made it. We both made it!"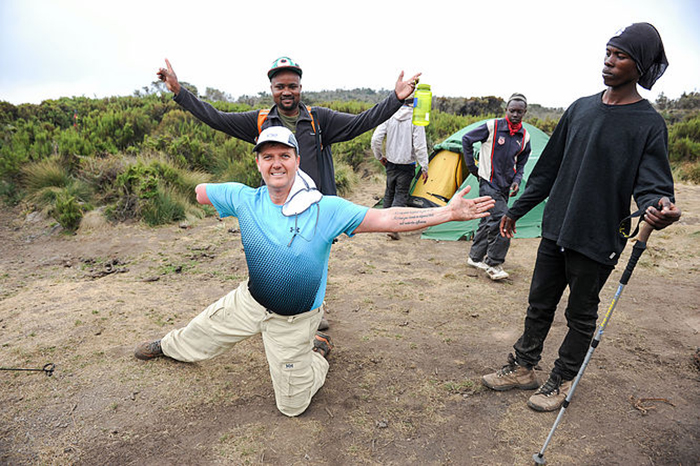 Cairns speaks about how reaching that point was the culmination of  their long seven day Mt. Kilimanjaro climb through the tough route. "Reaching Gilman's peak was a dream come true
, but the actual climb was a long episode that one needs to grow old first to forget," Cairns said. 

"Though I lost my right leg and hand, I'm very proud that I made it to Gilman's Peak with the great assistance of Edwin Kilawe, our tour guide from ZARA." he explained.
According to Cairns, he has dreamed of scaling Mt. Kilimanjaro for a long time to prove to the world that 'anything is possible'.

 "When back in Canada I will tout for all people to come to Tanzania and enjoy the agony, joy and pride of climbing Mt. Kilimanjaro. I thank God that I made it to the peak, and a huge salute goes to ZARA mountain guides, Edwin Kilawe and Joseph Meela and their team who were very patient and kind to me. They assisted me very much in fulfilling my dream, and next year I will come again to scale the highest peak of Africa, Mt. Kilimanjaro to Uhuru peak," said Cains.
Commenting on why he decided to take the Mt. Kilimanjaro challenge, Cairns explained that he chose to climb Mt. Kilimanjaro with the aim of helping to deliver mobility into the lives of children, teens and adults within the community who otherwise would have limited resources to acquire a wheelchair on their own.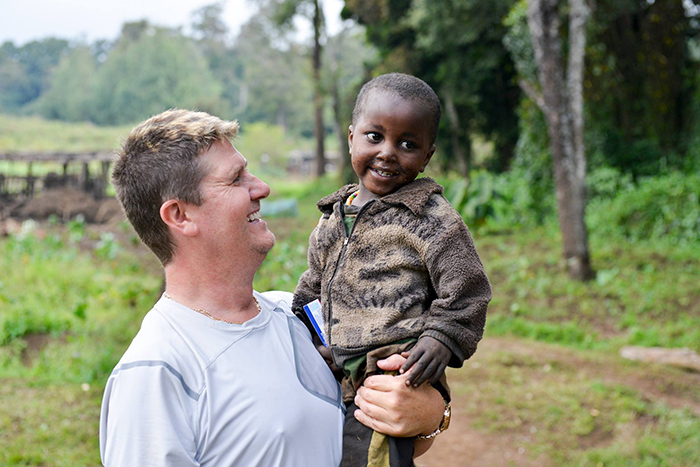 Two years ago, Cairns founded the Wheelchair of Hope Foundation, which gives the gift of mobility by providing free devices such as wheelchairs, power chairs and scooters to those who need them. His mission through his charity organisation is also transforming lives through providing dignity of mobility, hope and opportunity through freedom of independence.
The foundation's mission is to equip people with the devices they need to live their lives to the fullest. "When you think of everything that you do on a day-to-day basis, it all centers around mobility," Cairns said, adding that mobility devices positively impact the lives of those who receive them. "We bring a higher degree of quality of life that they're so deserving of," said Cairns.
"Through the generosity and support of both local and international sponsors, Wheelchair of Hope Foundation is able to deliver hope, independence, and enable human and social upward mobility," Cairns explained.
On his way to the highest peak of Mt. Kilimanjaro, Cairns was also able to provide free toothbrushes and toothpaste to the children in the Rombo district in the Kilimanjaro region, donated by the Family Dental Centre in Canada.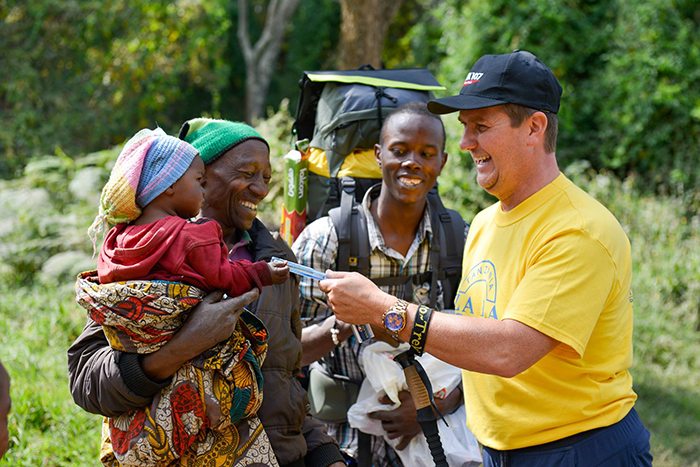 To learn more or to donate, please visit  Climb for Mobility or like the Wheelchair of Hope Foundation on Facebook.
Subscribe to our newsletter.