EXTRACT FROM THE FOLLOWING THIRD PARTY SOURCE: News24 and SABC News Western Cape
Officials are beginning the 'giant' task of removing a dead humpback whale that washed ashore at Strand beach in Cape Town.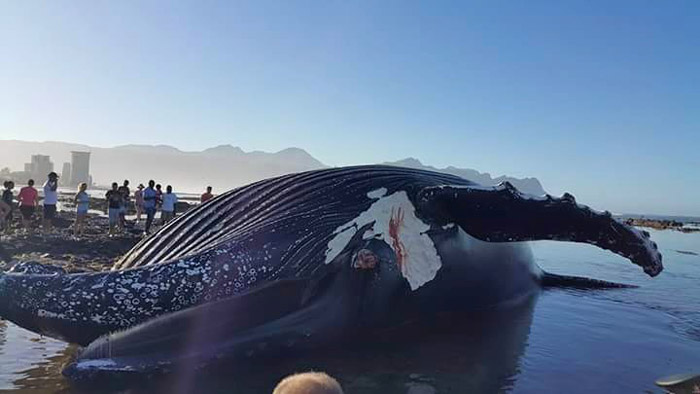 The carcass of the four-metre whale came ashore overnight and lodged on a reef. The city's environmental corporate governance director Gregg Oelofse said, "the dead animal offshore is nothing unusual. We get quite a lot of that during the year."
As a precaution, Strand beach was closed for bathing as the carcass was emitting fluids and could attract sharks.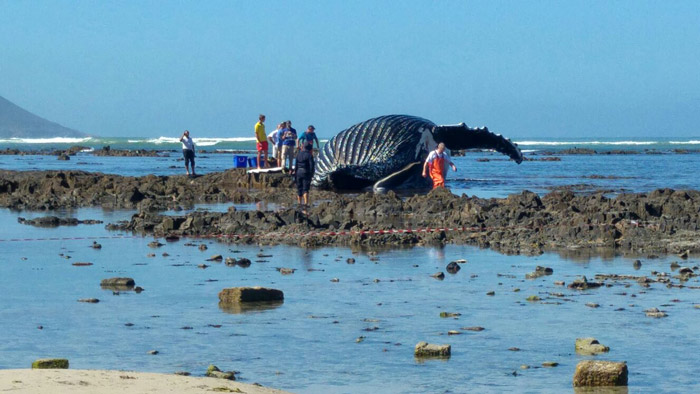 Crowds moved onto the beach to take a look at the carcass. Oelofse said that their whale stranding team was pretty proficient and that they hope to get the carcass off the beach today. The removal is dependant on the tides and weather conditions.
The City of Cape Town's environmental resources manager, Gregg Oelofse, says that once the whale has been secured, it will be taken to a landfill. The whale has a big gash on its side, which has led to speculation that it may have been hit by a boat.