There are four national parks in Rwanda; Volcanoes National Park, famous for its gorilla safari holidays and golden monkey tracking, Akagera National Park, a popular choice for game drive safaris and boat trips, Nyungwe Forest National Park which is known for its chimpanzee tracking, colobus monkey tracking and Forest Canopy Walk, and Gishwati Mukura National Park which is also well-known for primate tracking.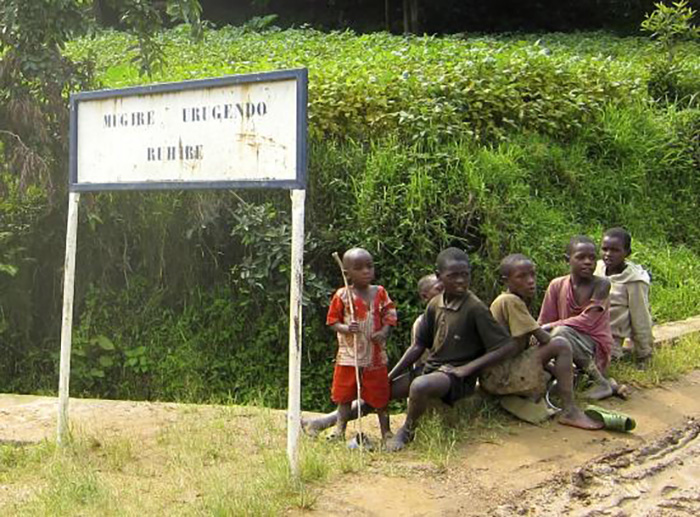 While these parks are generally the main attraction in Rwanda, for the more adventurous travellers, the Congo Nile Trail is fast becoming a favourite experience. The trail takes visitors to the ridges dividing the two great rivers, passing beautiful green valleys, marshes and waterfalls.
The 227km Congo Nile Trail that runs along the shores of Lake Kivu gives tourists a clear picture of why Rwanda is called the 'land of a thousand hills'. The trail offers beautiful views of the Rift Valley escarpment, rolling terraced hills, and green coffee and tea plantations that represent Rwanda's traditionally rural life and culture.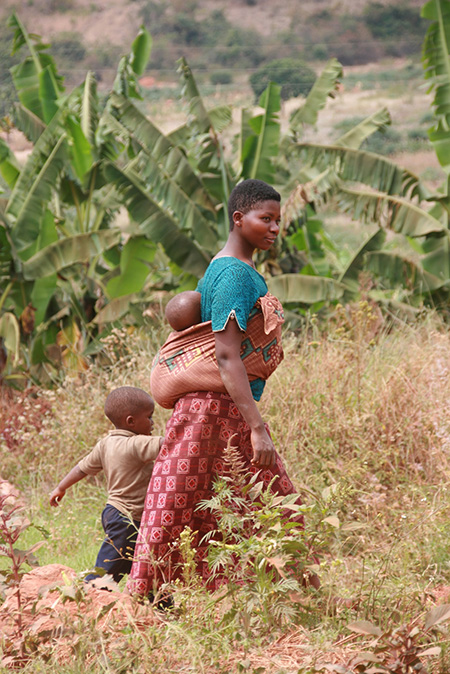 Rwanda's Congo Nile Trail safari is a network of dirt roads that run from the town of Gisenyi on the northern shores of Lake Kivu, continues through Rutsiro via the Karongi and Nyamasheke districts and ends at Rusizi on the southern end of Lake Kivu.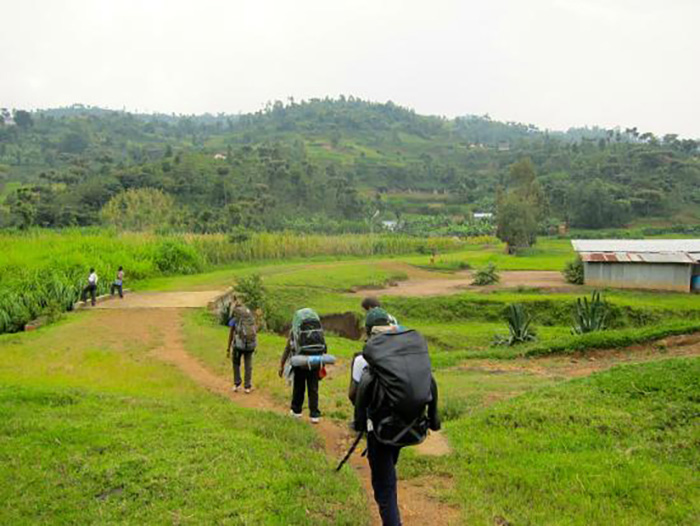 It generally takes 10 days to complete the 227km journey on foot, but those with less time can choose to cycle the trail instead.
When biking, tourists are advised to be vigilant of other road users like motorcycles, cars and pedestrians. There are several shops along the trail where one can buy food and water to stay hydrated. Africa Tours Adventure provides maps to cyclists, which show directions, distance and elevation of the landscapes to help you navigate your route.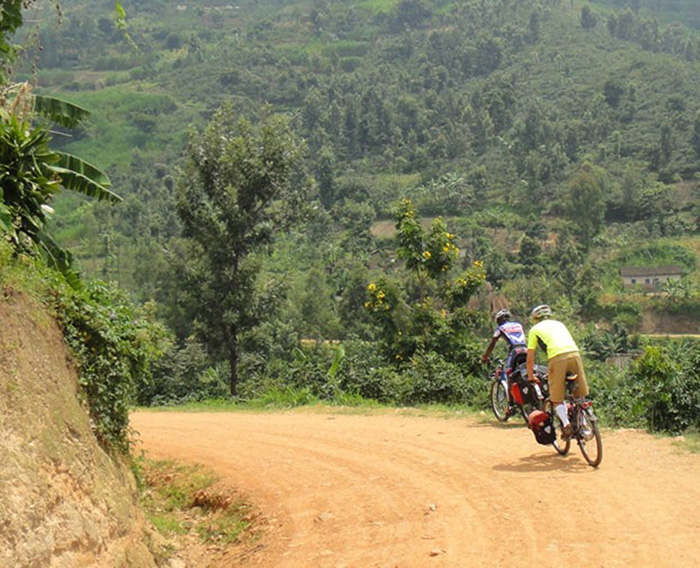 We offer all the necessary gear for hire, including small and big mountain bikes, spare parts such as tires, pumps and tool kits, which are essential in case you need to fix mechanical breakages.
Cyclists will need to pack items such as sleeping bags, warm clothing, gloves and biking shoes. You also need to wear helmets, sunglasses and masks to protect from dust.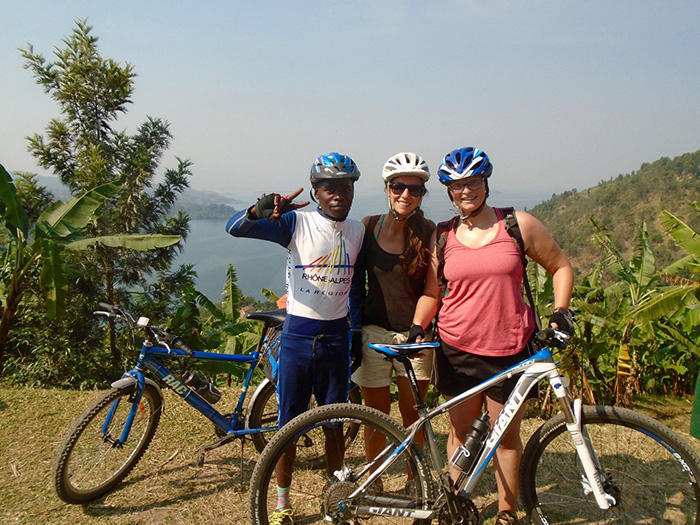 No matter if you decide to walk or cycle, the Congo Nile Trail is a fantastic experience. There are well-serviced camping sites, guesthouses and coffee stations that offer excellent accommodation along the way, with opportunities to sleep under the stars.
A decent level of fitness is required for the challenging elevations in the trail, ranging between 1,440 and 2,630 metres above sea level. This physical exertion is worth it though! The tiring Gisenyi to Kibuye trail is about 120km long and includes a chance to take boat trips on Lake Kivu.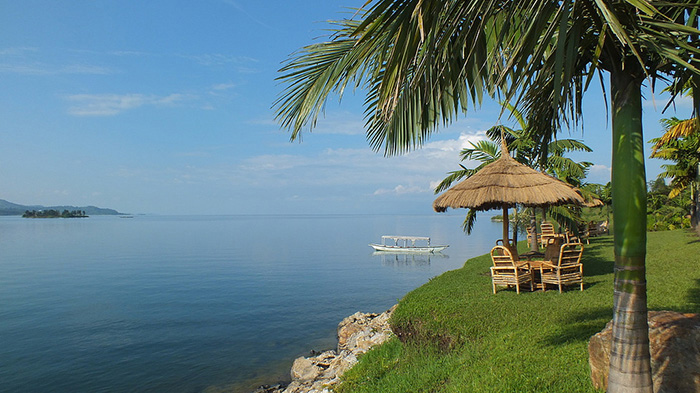 A biking tour gives you the chance to interact with local people while enjoying the challenge of some serious physical exercise as you wind up and down the hills and valleys.
Travellers who camp along the trail can also take part in other activities such as bird watching, with guaranteed sightings of species such as fowls, white-headed cormorants and many more. Other activities to enjoy include swimming and relaxing on the Karongi sandy beaches, canoeing to the islands and visiting the waterfalls.
The biking trips also include side adventures to other tourist attractions like Nyungwe Forest National Park and Gishwati Mukura Forest Reserve where you can track chimpanzees and colobus monkeys and walk above the trees on a forest canopy walk.