When the carmine bee-eaters returned to South Luangwa and started to establish their colony at the end of August, we never imagined that this colony would grow to the extent that it has. With current dimensions of over 110 metres in length and accommodating more than 10 nests per metre squared, it makes for fantastic viewing.
A visit to the Shenton Safaris hide close to Kaingo Camp is an audio-visual attack on your senses! The spacious hide is perched on an aluminium hulled boat that is moored in mid-stream, and the hippos nearby wheeze-honk their protests as you glide towards it in a canoe. Once inside, a visual feast of reds and blues flitting elegantly back and forth fills your view and a cacophony of calls drowns out all other sound.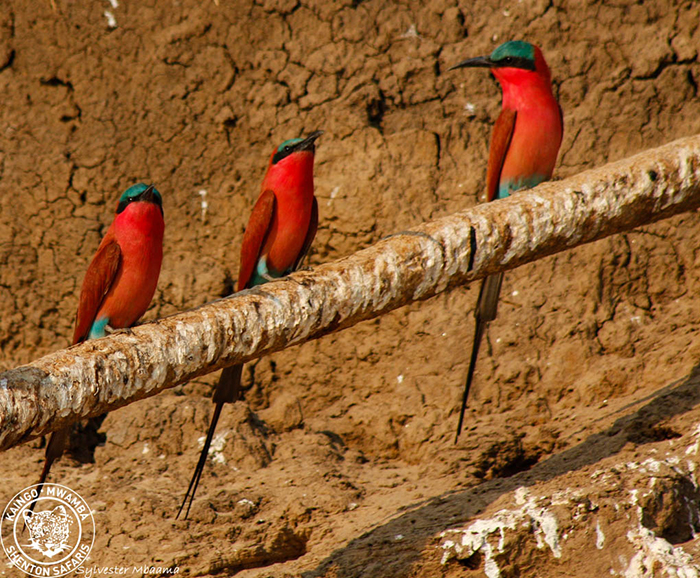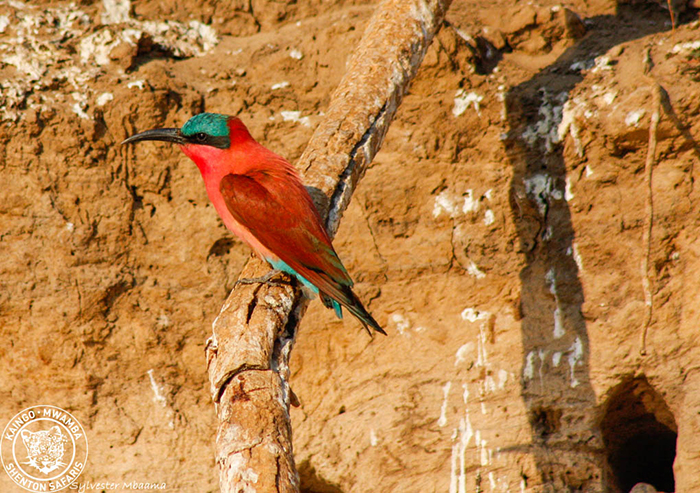 The machine-gun chattering of cameras soon blends with the continuous chop-chop-chop bird-calls, as lenses sweep back-and-forth capturing the action.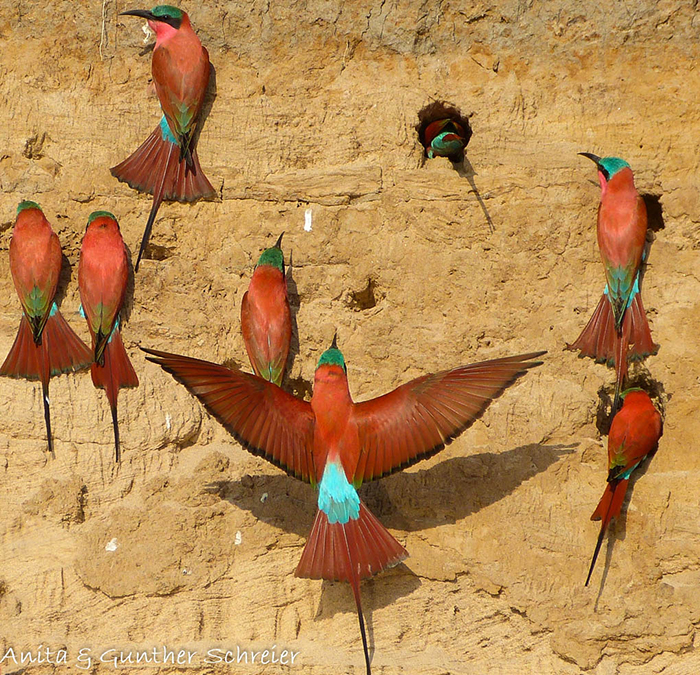 The birds are still in the process of digging, laying and incubating and so the birds take turns to hang out at the entrance of their burrows and squabble with their neighbours.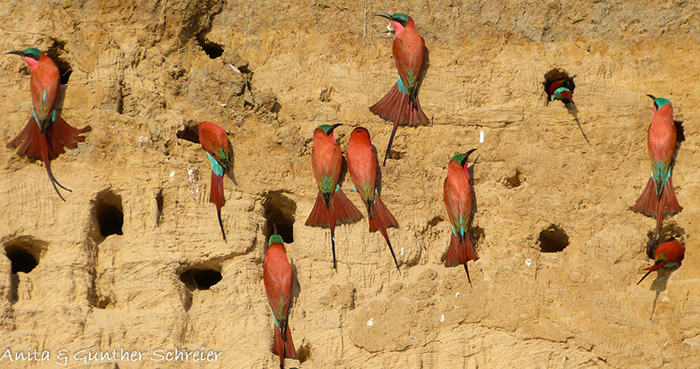 The smaller white-fronted bee-eaters have been overwhelmed and now occupy less sought after spots on the fringes, while the brown-throated martins have persevered on the wall and the wire-tailed swallows maintain their nest in the hide.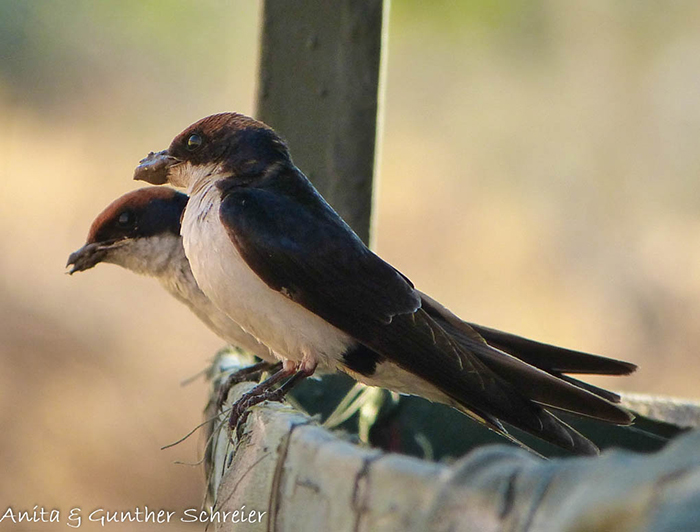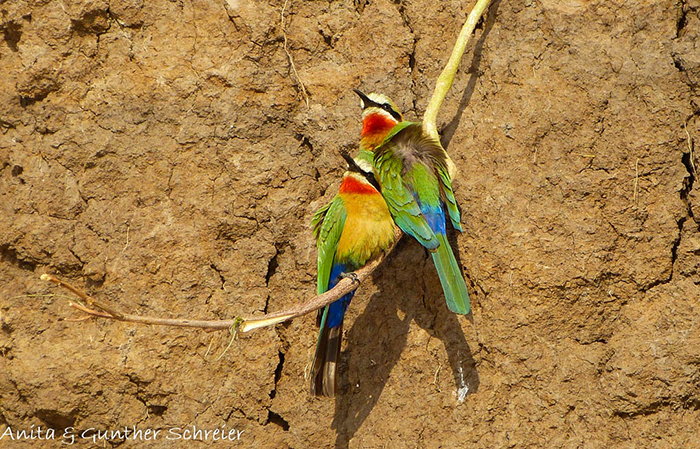 Below is a short video of the sights and sounds of Shenton Safaris' carmine bee-eater hide:
Subscribe to our newsletter.