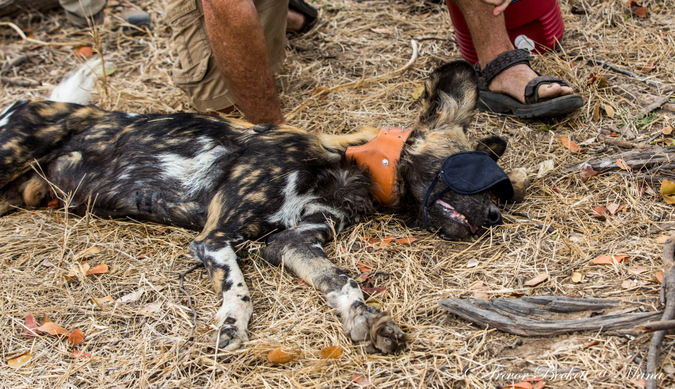 Bushlife Safaris has been working along with the Painted Dog Conservation since November 2010. Nick Murray, director and owner of Bushlife Safaris, has a licence to dart wildlife and has been collaring and monitoring the wild dogs in Mana Pools National Park in Zimbabwe since that collaboration.
This year, Jiani, the now alpha male of the Nyakasanga Pack, was darted and collared by Nick.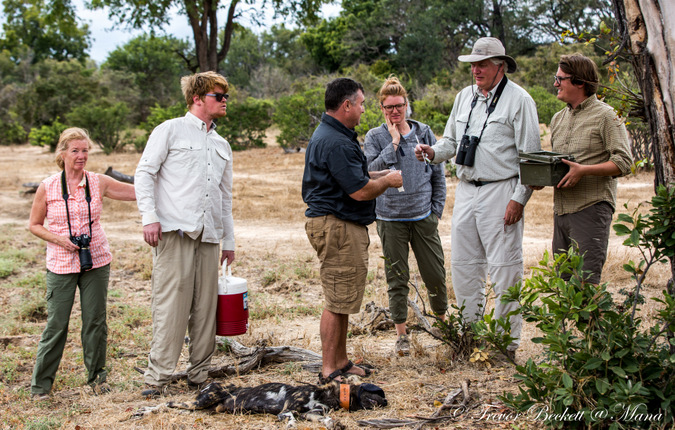 While the Lahey family from USA were on safari at Vundu Camp, they found the wild dogs just 7km from their den sight. After a failed hunting attempt, Nick decided that it was the perfect opportunity to dart Jiani and fit him with his new collar.
He used a ketamine and xylazine cocktail to tranquillise the alpha male and quickly fit the collar so that he could reverse the drug. After waking up, Jiani fully recovered and the pack had a very successful hunt that evening.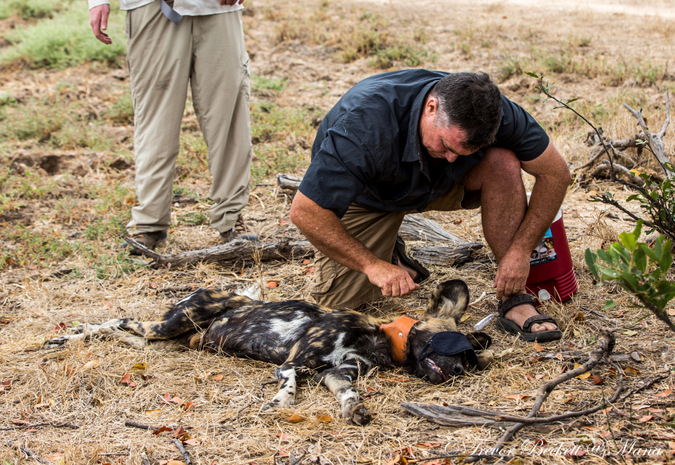 This year the Nyakasanga Pack had a litter of 11 puppies. As of November there were seven puppies and we hope that these youngsters will make it through the rainy season so that we may follow their story in 2018
We will keep working with the Painted Dog Conservation, monitoring these dogs in Mana Pools and do what we can to protect them.