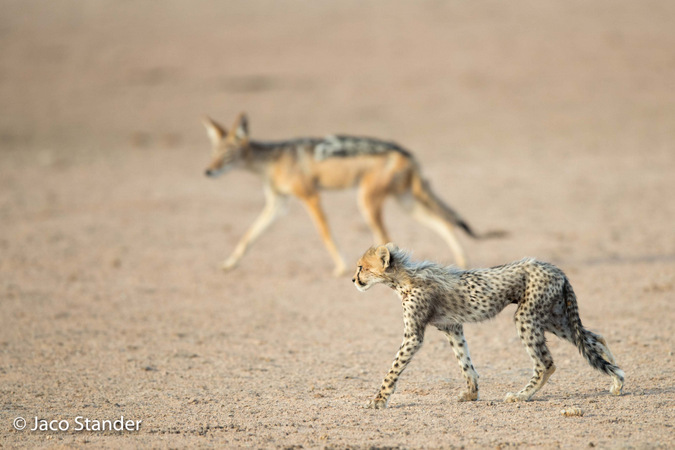 Written, and photographs, by Jaco Stander
It was close to the 14th borehole in the Kgalagadi Transfrontier Park where I saw this black-backed jackal tormenting two cheetah cubs as they were following their mother.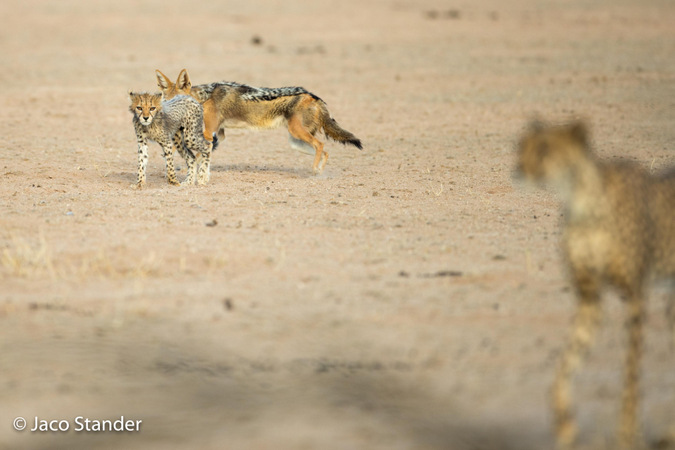 The jackal managed to nip the one cub's tail and was promptly chased by the cub.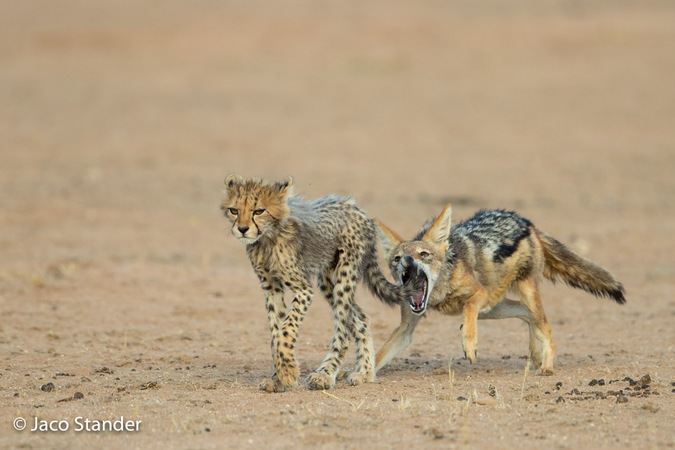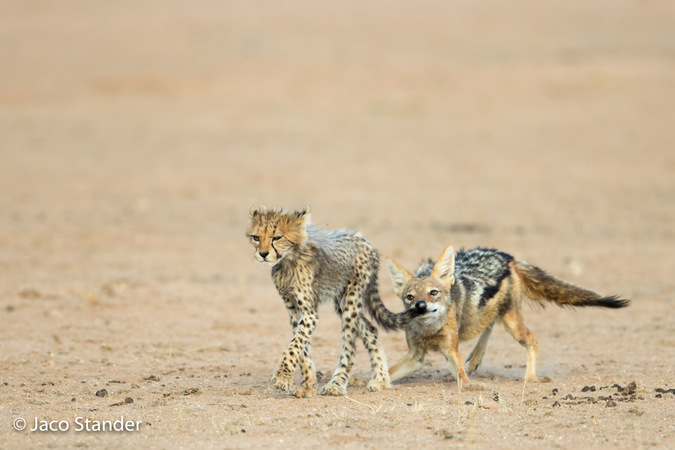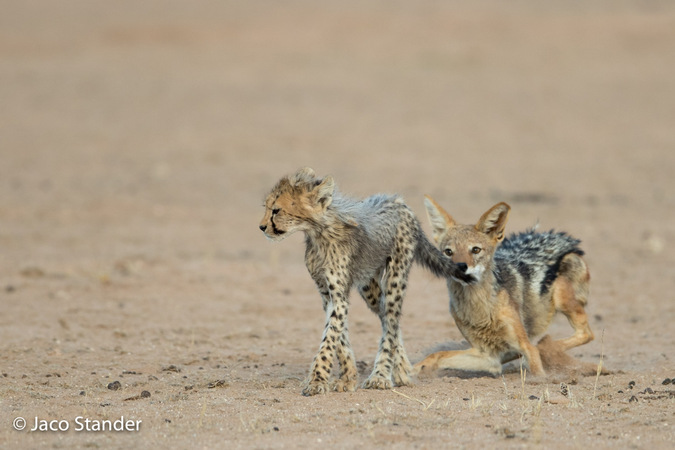 During this trip through the Kgalagadi we followed three cheetah mothers, each with two cubs, and noticed that in all groups there was one healthy cub, while the other had injuries.
We now suspect that these injuries were most likely caused by the tormenting jackals.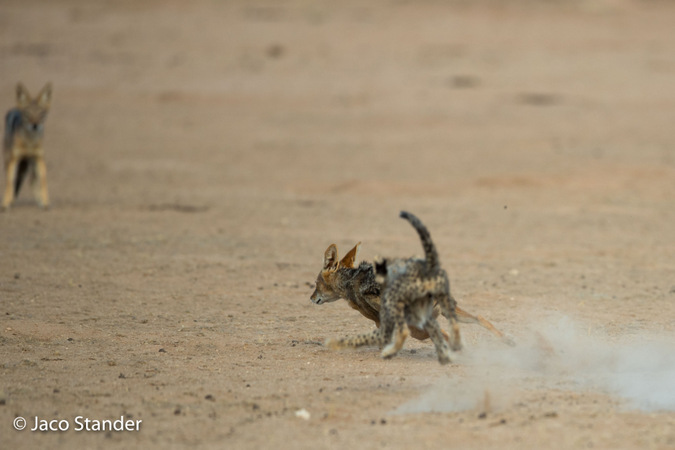 About five minutes after taking this series of photos, the two cubs and their mother were chased by two lions that came from across the riverbed. They were chased over the dunes and fortunately all three were reunited and survived the lions.
This chase with the lions happened so quickly that there was unfortunately no time to capture it on film.