WWF's Biodiversity and Wine Initiative (BWI) started 11 years ago in 2004. As of the 2015 harvest, it is being rebranded to distinguish the enhanced focus on landscape and catchment-level challenges – especially with regards to water, energy and climate change impacts – as well as acknowledging the higher level of industry leadership recognised by the iconic sugarbird and protea logo. The BWI membership model will no longer continue, and the previous BWI Champions will now be known as WWF Conservation Champions.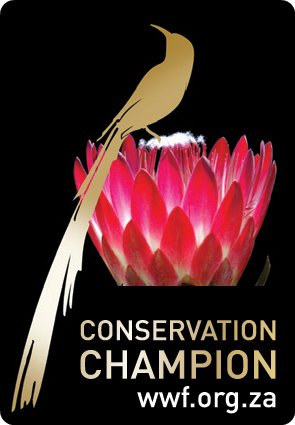 Within only 10 years, between 2005 and 2015, the voluntary membership model of the BWI became a story of conservation success in the Cape Winelands. Thanks to the BWI, over a third of wine industry producers have now committed natural areas of land to conservation, as well as embedded responsible farming production practices.
With 95% of South Africa's wine growing taking place in the Cape Winelands, vines and other crops and the Cape's unique vegetation vie for space, limited resources and a balanced co-existence.
There are two unique vegetation types within the Cape Winelands, found nowhere else on Earth. Both are also global biodiversity hotspots – the Succulent Karoo and Cape Floral Kingdom, more commonly referred to as fynbos. In 2004, a CapeNature study revealed that only 4% of a special type of fynbos, known as renosterveld, remained.
One common cause brought the Biodiversity and Wine Initiative into being – the need to protect these unique and special landscapes, and the many creatures that call them home!
Over 80% of South Africa's land is situated in privately-owned or communal farmlands – hence the protection of conservation-worthy natural areas requires working with private landowners, as was the case with wine producers through the BWI.
2004 was the year that the innovative conservation sector and wine industry partnership was established, following rapid vineyard expansion in the early 2000s and a growing threat to the Cape's indigenous vegetation. There were three key parties who came together to discuss solutions to the effect of vineyard expansion on the Cape's unique vegetation – they were wine farm landowners, representatives of the wine industry and the conservation sector. The first ever BWI Champion, Vergelegen, came on board in March 2005 and the first BWI Member, Mooiplaas, came on board soon after.
There are six rigorous environmental criteria to comply with in order for a wine producer to apply to become a Conservation Champion. WWF welcomes applications to this category that differentiates these producers as industry leaders pursuing long-term conservation commitments and spearheading innovations in water, energy efficiency and climate adaptation.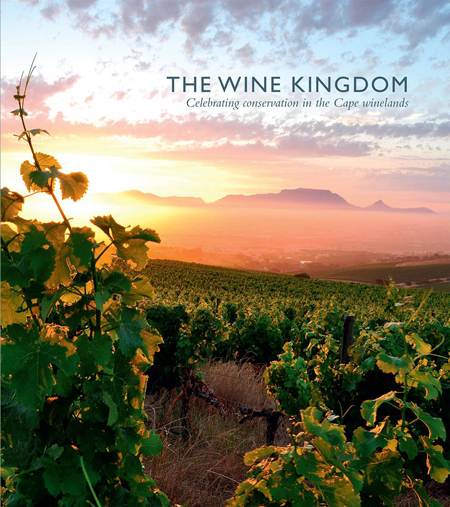 All of these stories about this incredible success of 10 years of conservation have been captured in a beautiful 192-page coffee table book, The Wine Kingdom: Celebrating conservation in the Cape Winelands. It retails for R456 (incl. VAT) and can be ordered by contacting info@wwf.org.za or by clicking here.

To support the WWF in this and other endeavours, get a MyPlanet card and add them as a beneficiary!

---
To read more about treading lightly in the Cape Winelands read: The Cape Winelands with a Difference