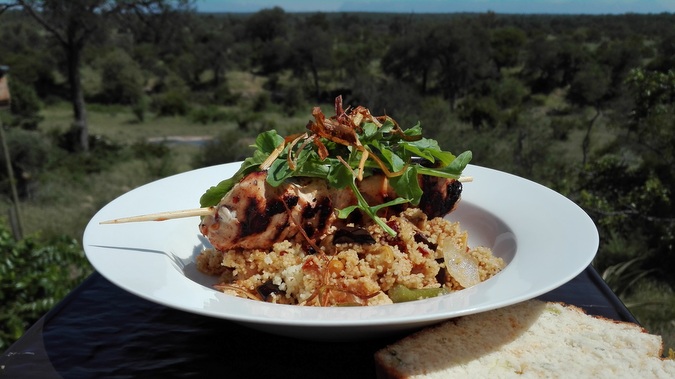 Sometimes, the best safari experience begins in the kitchen… somewhere deep in the bush, surrounded by wild animals and facing challenges that no ordinary kitchen would normally face.
From baboons and monkeys to snakes and spiders, from honey badgers and hyenas to ants and scorpions – the average safari camp kitchen has to deal with far more than preparing the perfect meal.
Before our guests' early morning wake-up call, and while they are out enjoying the amazing sights and sounds of the African bush, our kitchen staff are hard at work making magic happen and contributing to one of the most under-rated ingredients of the safari experience… food!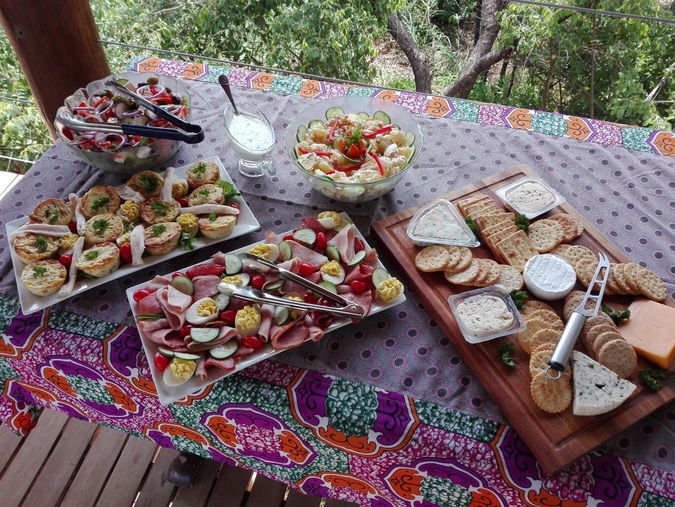 You've heard all of the campfire tales of derring-do and incredible sightings, and you've witnessed firsthand the majesty of an iconic animal, but each day starts and ends with a master plan of how to keep you fuelled for your safari adventure, coming up with creative ways to "wow" you on a plate by serving up amazing dishes with a side order of African hospitality and flair!
You won't see many photos of safari "bush tucker" dished up on Facebook or Instagram, but you most assuredly will appreciate the skills of a great chef at the end of a long, tiring day in the bush. And most safari reviews include lots of details about how good, or bad, the food is! Which is why chef Orlando Mathebula and his assistant and sidekick Pitso Makutu are the unsung heroes of Sausage Tree Safari Camp, because they manage to create an incredible array of mouthwatering dishes that act as the icing on our safari cake, far from the normal resources most of us take for granted.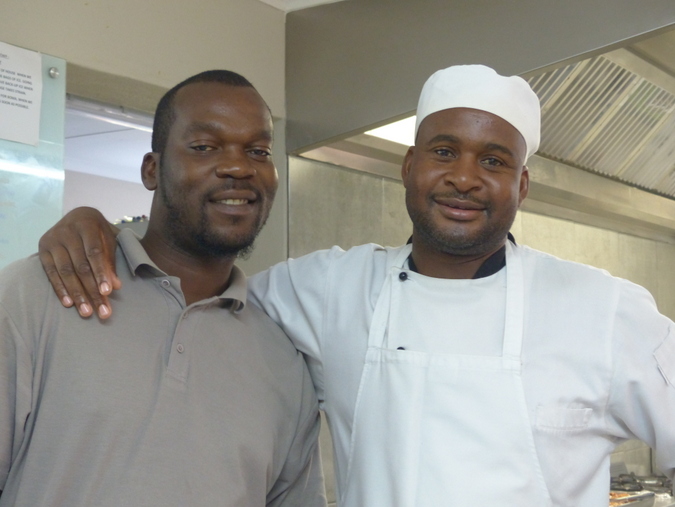 Granted, Sausage Tree Safari Camp's kitchen is modern and well equipped, but it's in the heart of the Balule Private Nature Reserve, almost an hour's drive to the nearest supermarket, dodging elephants, lions, and the usual suspects along the way. So if you forget a vital ingredient it's not as if you can just quickly pop out and get it!
For Orlando and Pitso, though, that's part of the fun of what they do and where they work.
"I love being in the bush," says Orlando. "I can't imagine working in a kitchen anywhere else."
Orlando (41) has been exposed to more bush than the average person, given his amazing life story. Born in Shokwe, Mozambique (at the height of the country's civil war), his family fled in 1986 to escape the violence, taking 9-year-old Orlando and walking through the Kruger National Park to safety in South Africa.
"That was a terrifying experience," he recalls. "It took us five nights of walking, only at night, trying to avoid predators and other dangerous animals. Finally we ended up in Welverdiend (a small community on the edge of the KNP) where we stayed for a week to recover before joining family in nearby Hluvukani."
Accepted as refugees, Orlando's mum found a job and he went to school, eventually completing his matriculation exams and starting work at a catering college, where he worked for tuition.
"I learned everything I know at the catering college," he says. "I started working eventually at a nearby game reserve before moving to Sausage Tree Safari Camp in 2013."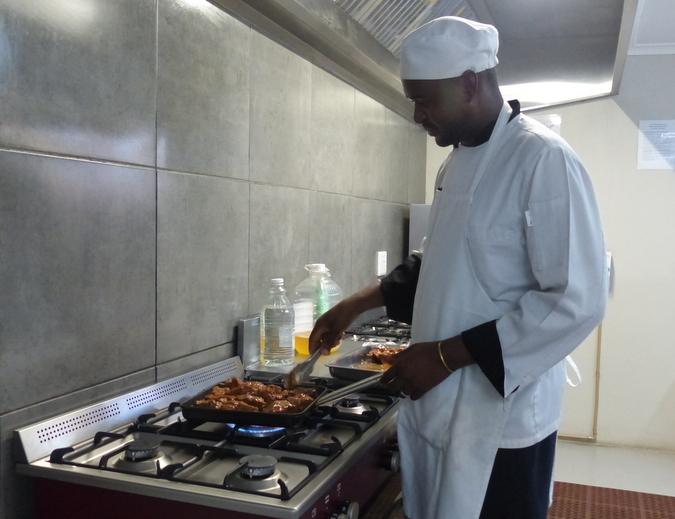 For Pitso (32), the route to kitchen hero has been a little different.
"I began as a maintenance man here in 2009. In those days Sausage Tree Safari Camp was a self-catering lodge, but when it became fully catered I moved into the kitchen, where I now help Orlando with the daily preparation of meals, laying out tables for each meal and organising our snacks for our afternoon game drives," he says.
Along the way Pitso has learned a lot about herbs and spices and what the right ingredients mean to a fabulous meal. "Orlando has taught me to cook and I love it when he is away on leave and I can prepare the meals," he says. "I wouldn't want to work anywhere else. I love it here."
All of the meals at Sausage Tree Safari Camp are made with fresh, locally sourced ingredients and the menus are designed ad hoc, to take advantage of what is available and in season.
"This gets away from the standard menu rotation and means that I can be creative with what I serve to our guests," says Orlando.
That creativity shines through the delicious meals that are served to eager, hungry guests, who inevitably rave about not just the incredible game viewing but hearty, home-cooked meals that Sausage Tree Safari Camp serves up in its own, unique style.