I'd heard people say that Botswana is a "once in a lifetime" trip, "one of a kind", somewhere so wild you "couldn't even compare it to South Africa".
So my expectations were already high before the safari even started and after returning home I can now safely say that it was a "first in a lifetime trip" for me!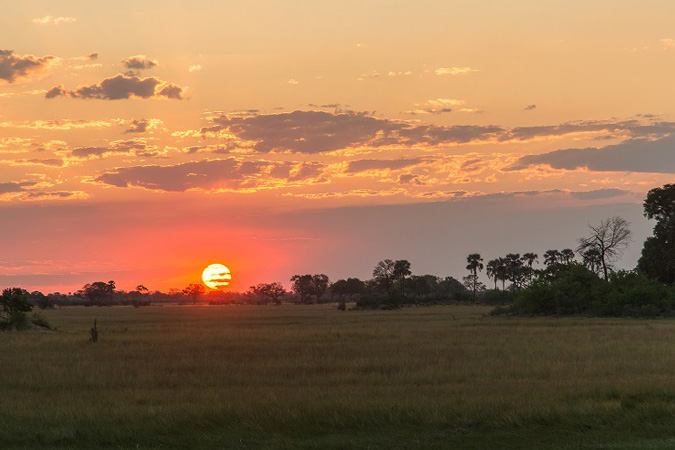 Botswana Holidays assisted us in making all the arrangements for our tour and were excellent in providing their first hand advice and opinions. I was so worried about the logistics but everything went like clockwork.
Upon arrival to Maun Airport we were greeted by the smiling, friendly representatives and ushered to a light aircraft transfer into the Okavango Delta. I was overwhelmed by the spectacular landscape and the bird's eye view made it even more mesmerising.
Swirling myriads of waterways and islands make up this World Heritage Site, home to the Big 5 and an abundance of birdlife. As we soared above the Delta we spotted lots of elephant bathing in waterholes, giraffe elegantly strolling along the plains and herds of impala browsing in the bushes.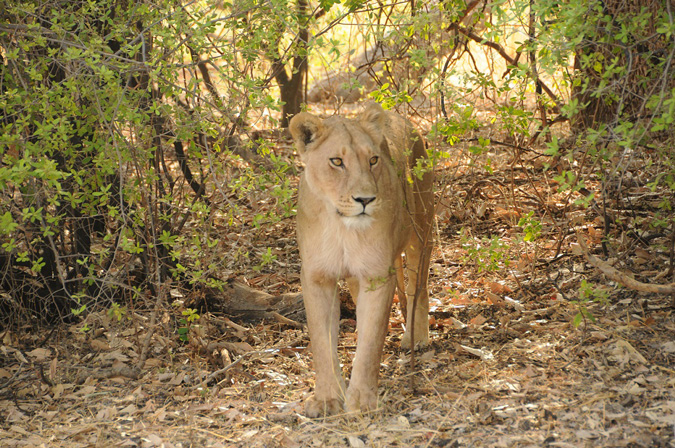 Our safari combined the Okavango Delta with Chobe National Park, two very contrasting regions but the absolute highlights of Botswana as we were told.
The bush camps in the Okavango Delta are remote and exclusive, with often no more than 10 rooms, meaning that your safari experience is exclusive too! On one memorable game drive we were thrilled to come across a lone leopard that was gorging on a carcass.
What made it all the more special was that ours was the only vehicle there to watch it! None of this pushing and shoving that you can encounter in busy national parks elsewhere. We were able to sit and admire the (slightly gruesome) sighting, before returning to camp at our leisure.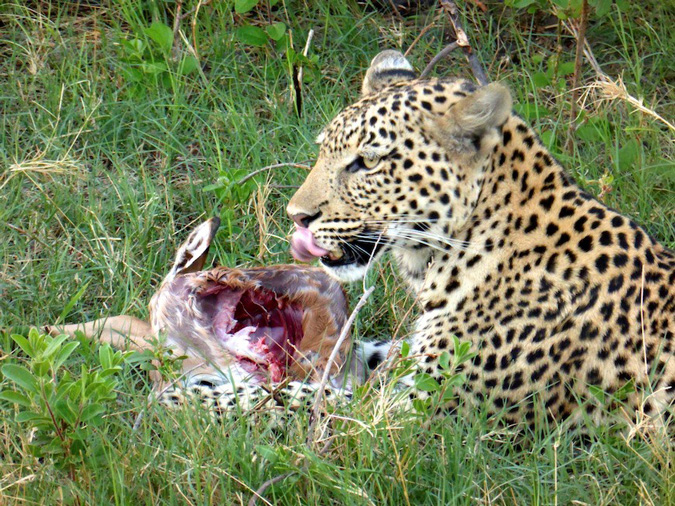 Chobe National Park is called the Elephant Capital of Africa, and for good reason too! Our holiday took place during October so we were so lucky to get to witness the huge herds of elephants coming down to the river to drink during the hot days. Getting to experience these sightings while on a boat cruise is even more magical.
I now know what all those people meant when they told me that Botswana is "something else". They couldn't explain it in words and neither can I.
Come and visit this beautiful country to see for yourself, there are very few places of such natural, pristine beauty left in the world and Botswana is definitely one of them.