From snow-capped mountains to dry savannahs, Uganda offers a diversity of landscapes that are accompanied by an even greater diversity of birdlife. Thanks to the multitude of habitats, recent surveys recorded over 1,000 bird species in this landlocked East African country, and perhaps more are just waiting to be discovered.
And, with so many species flitting through its rainforests, bushveld and lake systems, Birds of Uganda is a book that seeks to introduce safari enthusiasts with an interest in birds to the abundance of birdlife in the 'Pearl of Africa'.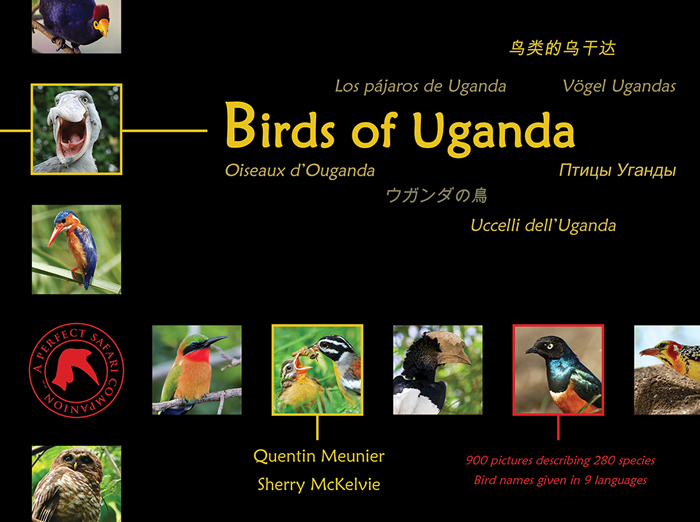 Perhaps not a comprehensive field guide, as it only features 280 species of birds, it is nevertheless a useful safari companion thanks to the 900 fantastic photographs with which to compare sightings, and some key notes to help to differentiate species.
So if you love photography as much as you love going on safari, the images in this book by Quentin Meunier and Sherry McKelvie will help you to recognise and name your avian friends in nine different languages. In this respect, the Birds of Uganda aims to broaden international appreciation of the birdlife in this African country, as well as to provide support to the knowledgeable local bird guides.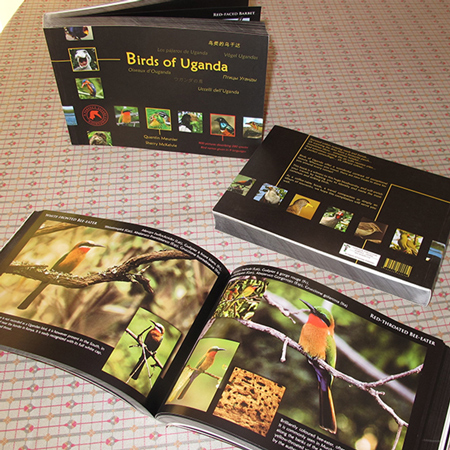 This book has been a labour of love for the authors in their exploration and documentation of birds most commonly seen, as well as some of the rarer species. Starting from the outskirts of Kampala to the Semliki Forest National Park, they share with readers the 'hot-spots' and their favourite places for birding and photography in a compact book that will make for a fantastic memento of anyone's birding encounters in Uganda.
The book is available for download as an e-book or, if you would prefer a hard copy, you can purchase it by contacting sales@wildsounds.com or wilduganda@sherry-mckelvie.com.
---
If you're itching to go twitching in Uganda, then contact Africa Geographic Travel to find out more about joining their incredible 12-day Uganda birding experience in June 2016.
Subscribe to our newsletter.