It is no doubt that the three-day gorilla safaris are the most booked of all the other packages that include gorilla trekking, especially in Rwanda and Uganda.
However, many people get discouraged because of the long nine-hour to and from journey to Bwindi Impenetrable National Park in Uganda, which occupies the first and last day of the safari. This is quite different from the three-hour journey from Kigali City to Volcanoes National Park in Rwanda.
But no matter what your destination – either Rwanda or Uganda – we're here to give you the facts when it comes to booking the best three-day gorilla safari in these two countries.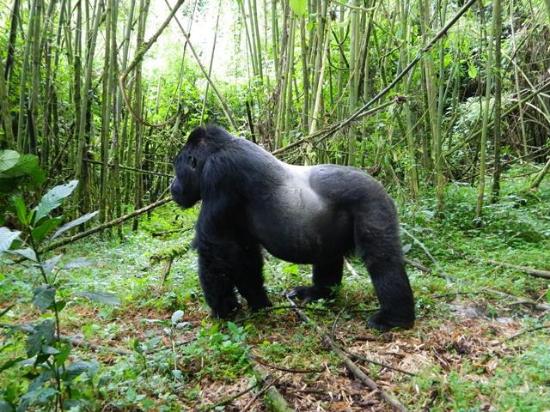 So what is special about a three-day Rwanda gorilla trekking package?
You will definitely feel less fatigued and have more safari activities fixed in your itinerary if you choose Rwanda over Uganda (something that most travellers prefer). You will love the smooth roads that will connect you all the way to Musanze, a town where Volcanoes National Park is located.
However, you should know that Rwanda sits on its own class when it comes gorilla tracking, and the permits cost approximately US$1500 no matter the time of year.
Why Uganda?
Despite, the road network around Bwindi Impenetrable National Park being not ideal, especially when they turn muddy during the rainy season, Uganda still remains an outstanding destination for gorilla watching.
Besides sheltering over half the remaining population of the world's endangered mountain gorillas, Uganda has an array of top notch lodges, ranging from shoestring to comfortable and luxury, dispersed all over the various regions of Bwindi (Buhoma, Rushaga, Nkuringo, Ruhija and Nyundo).
The trek in Uganda is a bit more physically challenging than in Rwanda, and permits cost approximately US$450 and US$600 for low and high season respectively.
If you would like to spend a few more hours with the gorillas (four to five hours), then you could book a three-day gorilla habituation experience safari, an activity that only takes place in Rushaga in Bwindi.
The nine-hour car journey to and from Bwindi can be shortened to just two hours if you take a scheduled flight that drops you at Kihihi airstrip.
However, the car journey can seem not as long as there are a few interesting sights, like visiting the Equator landmark, that can provide a good opportunity for you to see the many sights of Uganda.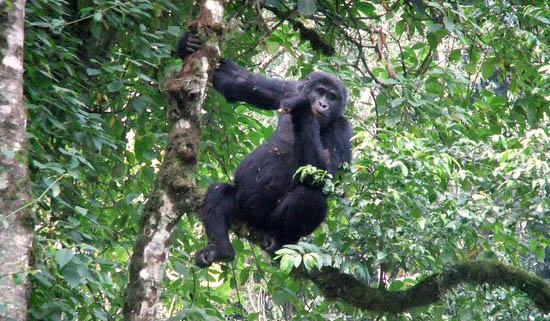 Travel to Uganda via Rwanda
Did you know it takes only four to five hours to access Bwindi through Kigali in Rwanda? You could also use this opportunity to cut down on the nine-hour road journey.
Depending on your arrival time, you will be picked up from Kigali City by a safari guide and then transferred to Bwindi on the same day.
This option also makes it possible to carry out an activity in the morning of the third day (could be a Batwa Trail or Habituation Experience) of the trip and then transfer to Rwanda to catch your return flight on the same day.
Here are some great itineraries for a three-day gorilla tracking experience in Uganda and Rwanda:
• Three-day Uganda gorilla safari
• Three-day Rwanda gorilla safari
• Three-day Uganda gorilla safari from Kigali
So how can I book the best three-day gorilla tracking package?
This depends on a lot of factors but preference always plays a big role here!
If you prefer Rwanda, do not hesitate to spend US$1500 on purchasing the permits. Besides, the money you spend on permits goes towards the conservation efforts and protection of the gorillas.
If you prefer Uganda (but hate the thought of a long-distance drive), you could opt for a chartered flight or rather access Bwindi via Kigali in Rwanda.
For budget travellers, US$1500 might be a bit too much to spend on permits alone, so instead use this money to book a three-days gorilla tracking tour in Uganda – inclusive of all costs.
Achieve Global Safaris, along with its partner, Explore Rwanda Tours, offer very affordable and discounted three-day packages for Uganda and Rwanda.