Written by Michael Botes
The end of spring in November welcomes our guests with the arrival of the European roller at Makakatana Bay Lodge in KwaZulu-Natal, South Africa. These beautiful birds signal the end of the colder months in the southern hemisphere and have us looking forward to the much warmer weather that summer brings.
This bird is the only member of the roller family to breed in Europe. It is a long-distance migrant who flies down south to sub-saharan Africa during the cold Eurasian winter months.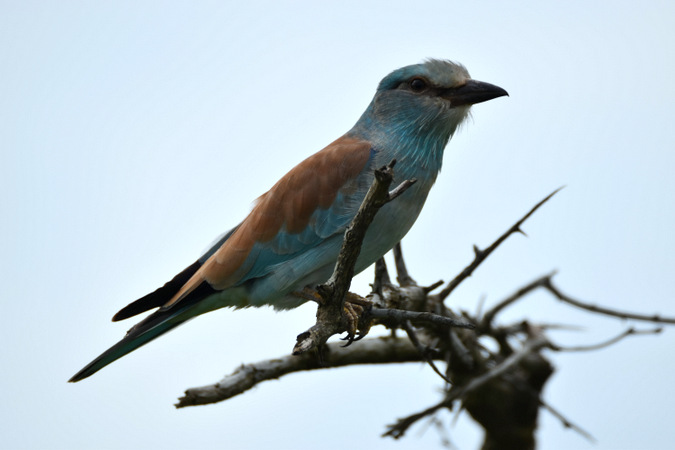 Breeding nests are made in cliff holes or trees where the female will lay up to six eggs. When these chicks hatch, they are born altricial (blind and featherless) and therefore need to be fed and protected by their parents.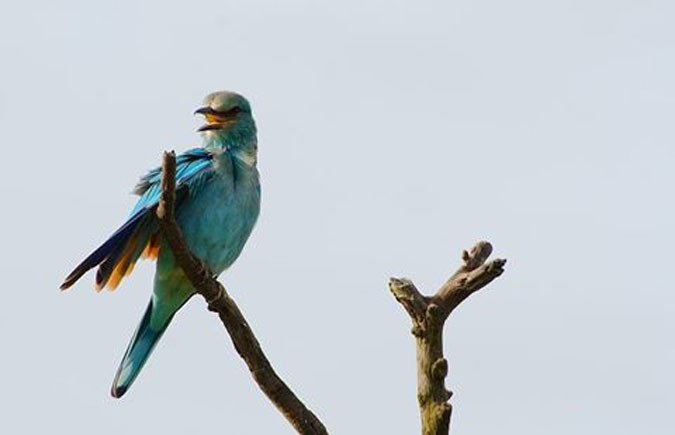 iSimangaliso is the perfect hunting ground for these birds as they use dry, dead tree stumps as their scouting posts. Here they can catch anything from small insects and reptiles, to rodents and frogs – a full 5-star buffet!
We as rangers at Makakatana always try our utmost best to provide guests with magnificent close sightings, which with the right camera lens, offers spectacular photographic opportunities.