The African Bird Fair will take place from 8am-5pm over the weekend of 3rd and 4th September 2016 at the beautiful Walter Sisulu National Botanical Garden, Roodepoort, Gauteng. The cost is just ZAR50 for adults, and children under six years old can join for free. Over the course of this weekend, more than 50 exhibitors will be showcasing everything about birds, birdwatching and bird conservation.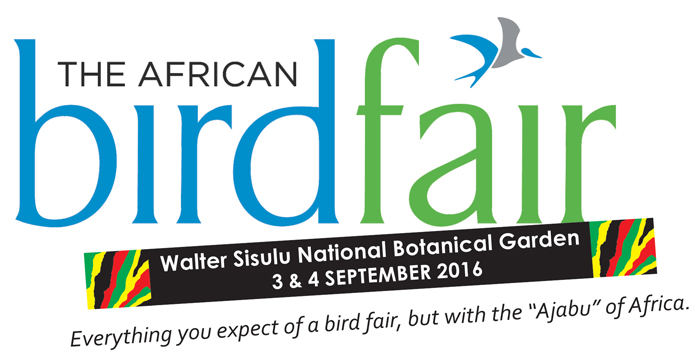 Previously known as the annual Sasol Bird Fair, BirdLife South Africa has had the exciting opportunity to rebrand the fair after Sasol withdrew its sponsorship for financial reasons. The annual event has now been renamed 'The African Bird Fair'. Inherent in the new vision for the fair is a distinct African flavour that can be best summed up in the Swahili word, ajabu, meaning wonderful or magical. Several of the exhibitors specialise in birding tours across the African continent and it is BirdLife South Africa's goal to increase the involvement of exhibitors from other African countries.
Presentations by experts, like Professor Braam van Wyk, a plant taxonomist, author and professor of science at University of Pretoria, and Faansie Peacock, an ornithologist, author and bird illustrator, will captivate the attendees from start to finish.
Booking is essential for all workshops, among which there will even be a wildlife photography workshop by well-known wildlife photographer, Kyle de Nobrega.
Professional guided walks will give attendees the opportunity to get to grips with everything from creepy crawlies, birds and plants, to bird atlasing and bird photography. Just be sure to book in advance for the creepy crawly walk!

The fair will also showcase a variety of companies and organisations linked to birds and conservation, wildlife travel and other relevant natural world topics and interests. For more information, contact the event organisers here.
You can support the great work that BirdLife South Africa is doing by getting a MyPlanet card and selecting them as your beneficiary!