The Cavern is a naturalist's paradise set in the Drakensberg foothills. The mature rambling garden alone boasts nearly 100 species of birds. The garden, making use of almost entirely indigenous plants, has no boundary and just melts into the surrounding 1,000ha of land which visitors can explore at will.
Much of the landscape is grassland, noted for its spring flowers, where mountain reedbuck and troops of baboons live. This is cisticola country, where listening skills are tested. There are extensive protea woodlands, and when flowering these come alive with sunbirds and sugarbirds. In damper places, such as valley bottoms and south-facing slopes, tall forests grow. These have their own special birds, difficult to see, but ultimately the most rewarding. Clear streams, lovely rock formations, and overhangs with Bushman paintings complete the scene.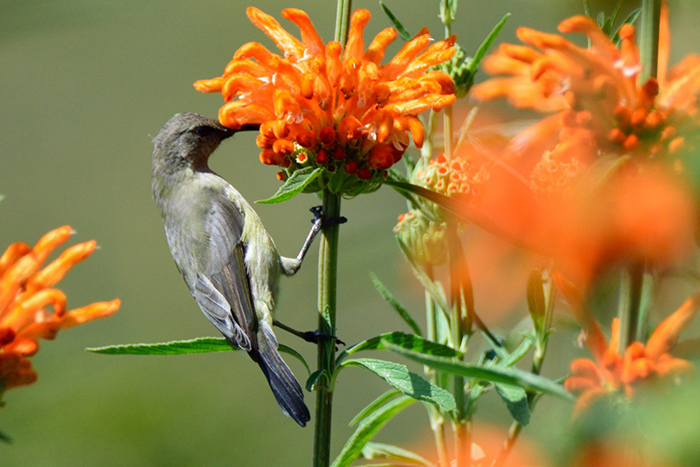 This setting makes The Cavern the ideal spot for regular birding and nature weekends. During these weekends birds get the greatest emphasis, but trees, flowers, insects, geology and anything else in the countryside also gets due attention.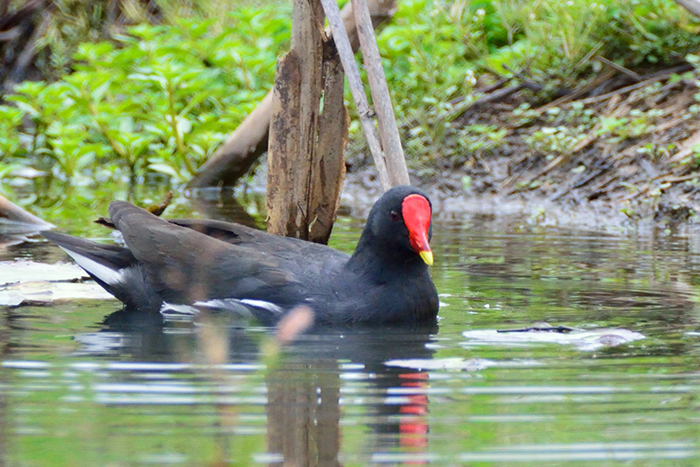 Each morning there is a crack-of-dawn walk around the garden. Birds are at their most vocal then. Then after breakfast there will be a longer walk (not an olympic hike) further afield, and another in the afternoon.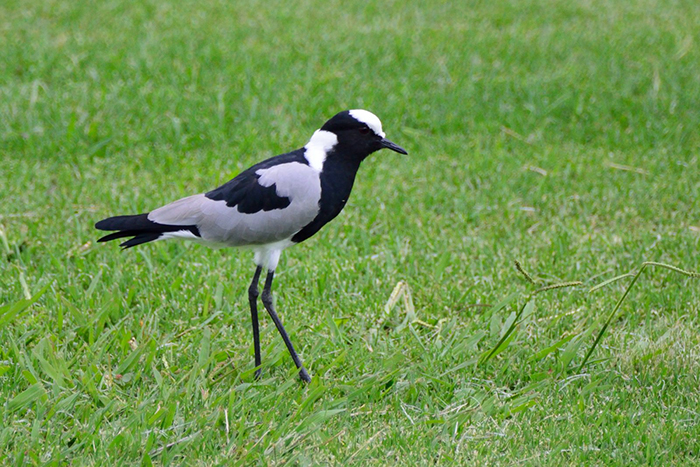 The weekends are hosted by guides David and Sally Johnson. David began his career in South Africa in 1978 lecturing at Wits University, but subsequently worked as ornithologist for the Natal Parks Board for 20 years. Much of his work there was research on rare and endangered species, and devising habitat management plans for land outside nature reserves. He contributed to the South African Bird Atlas, the regional Bird Red Data Book, the Important Bird Areas Directory, and to the forthcoming Roberts 7 project. He is a regular public speaker, and for several years was a panel member of the popular radio program "Talking of Nature". He now works as a freelance naturalist.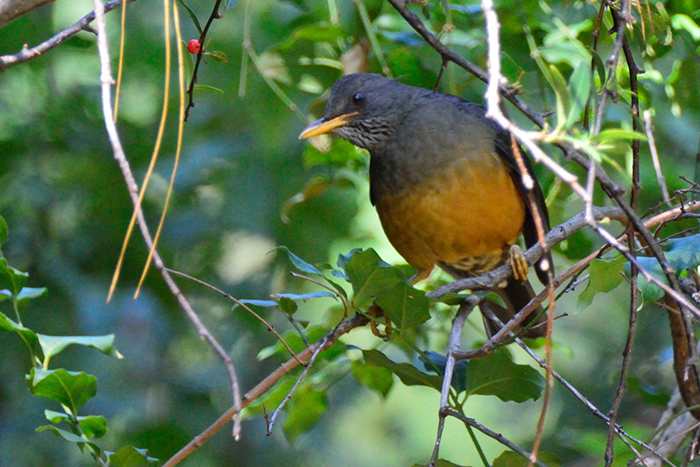 Sally has been a gardener since the age of two. In more recent years her interest in birds, trees and wildflowers has led to an increasing use of indigenous plants in her gardens. She too is a public speaker, and leads nature walks, especially in search of wildflowers. She edited the Natal Midlands Bird Club magazine for many years, and now has a twice-monthly bird column in the Natal Witness. She is co-author, with David, of three books on indigenous gardening.
On the most recent birding and nature weekend the weather wasn't the greatest, but that didn't stop the birds in breeding mode. Red-chested, black and Klaas's cuckoos were in full voice. But for these usually commonly seen birds, the cuckoos somehow seemed to sense that their nefarious deeds were being watched and preferred to stay hidden.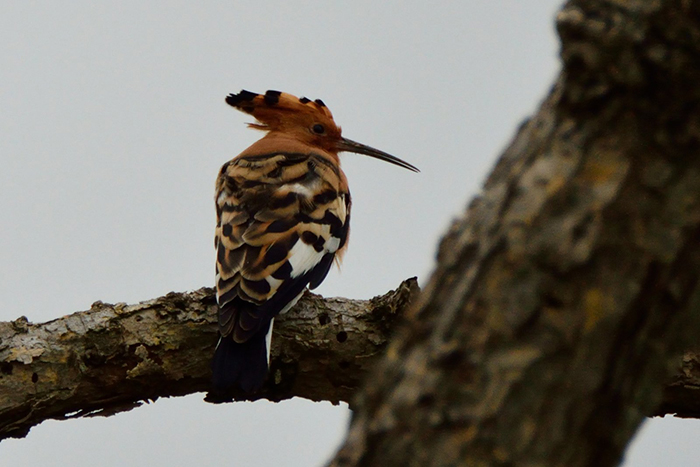 We also came across a masked weaver which was in the process of threading together two pieces of grass, as they do when starting a new nest. It was amazing to watch it create two knots with its beak alone while it used both of its feet to hold the first strip in place. A pair of little grebes had a nest hidden in the tangle under a fallen tree. When a very large Nile monitor started investigating, the grebes fought tooth and nail to distract it.
We also had some fantastic sightings of raptors. First, a secretary bird striding through the grass above the stables. Then, a pair of crowned eagles soaring high. This species is unusual in the berg, and only appeared at The Cavern for the first time four years ago.
In the fern forest we had a very rare sighting of the white-starred robin. Supposedly "common" in Afromontane forests,  it is secretive, keeping close to the ground in the darkest spots.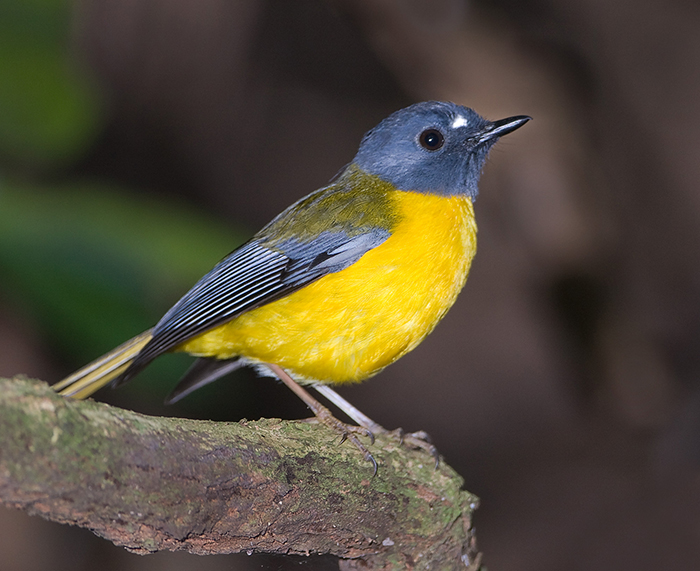 It wasn't all about birds though, the snakes were busy too. One evening a small night adder came to visit the Cave Bar and cleared those drinking there in ten seconds flat. It was carefully removed to a far, distant place of safety. On the Saturday a Natal green snake glided gracefully across the road during one of our bird walks. But the star of the show was a dusky-bellied water snake. At Natural Pool a "stick" rippled beneath the water surface before disappearing into the depths. Then it came up for air, with only its head showing, it stared intently at our intrepid photographer Joel. Most of the time this species cam be seen in crevices and between stones looking for small fish, so to see it so clearly was quite the treat!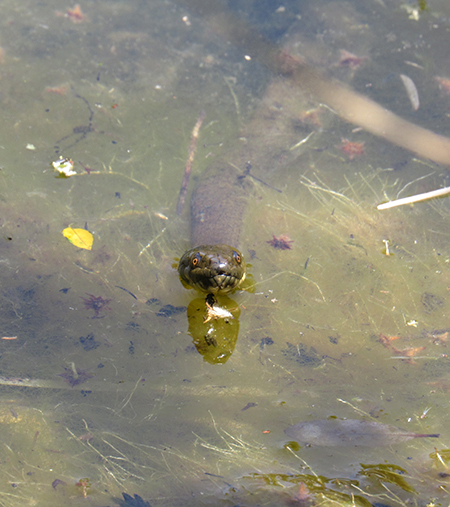 Join us for our Birding and Nature Weekends at The Cavern for the chance to learn about some truly fascinating fauna and flora.