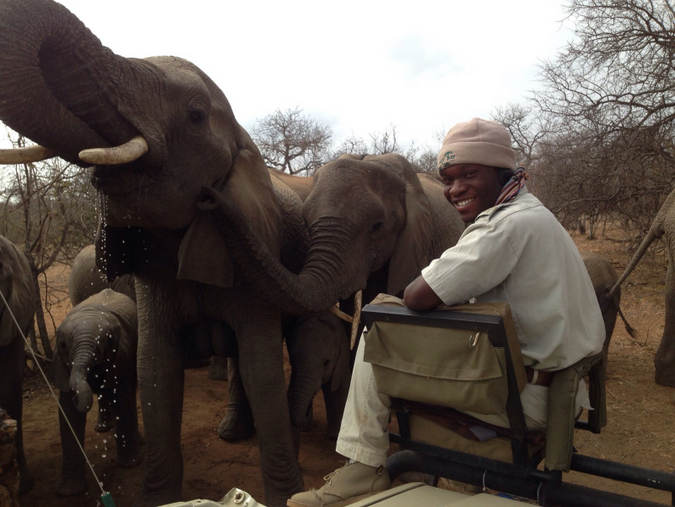 Life at the front of an open game drive vehicle on the Balule Nature Reserve is far from boring. Just ask Themba Zwane, tracker extraordinaire at Sausage Tree Safari Camp and local boy made good. He occupies what's arguably the best seat in the house for any safari, strapped into a tiny seat precariously perched on the front bumper of a game viewer and it's his job to find evidence of what animal has moved where and when.
If you've ever wondered if tracking is a tough task, try looking at the average dirt road on any game reserve and see what you can distinguish – you'll soon redefine the meaning of impossible! But the tracker's seat has its bonuses – you're always the first to see what lies ahead and occupy prime position when it comes to spotting animals from the biggest to the smallest, and everything in between.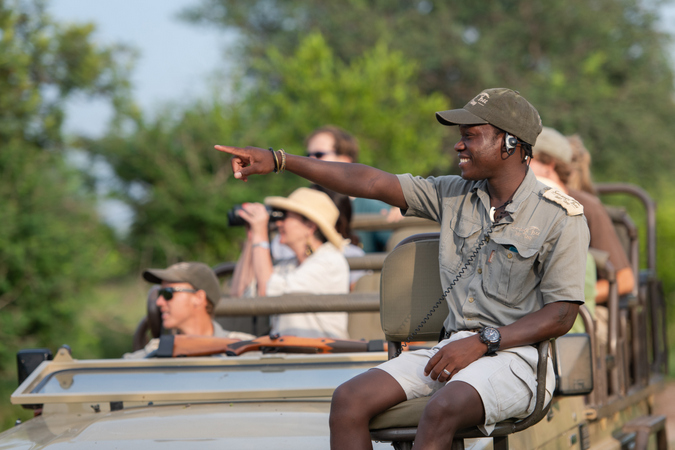 Themba's been tracking at Sausage Tree for eight years now and joined the camp straight from finishing school in Somerset village in nearby Bushbuckridge, where he grew up.
"I started as a gardener and worked my way up from there," he says with a grin. "I soon learned that no two game drives are ever the same, and even though I've been doing this a long time now, I still get up in the mornings excited at what I might see."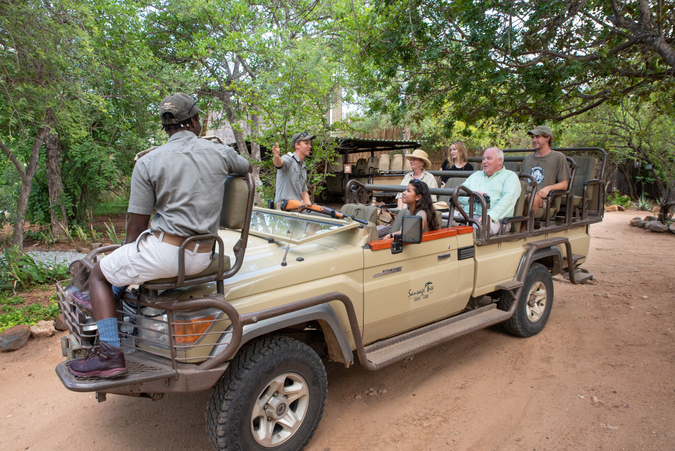 Themba gets up at 5am to get the early morning pre-drive tea and coffee prepared for guests, greeting them as they gather before heading out on their dawn safari.
"I love meeting people from all over the world," he says. "It's fantastic to be able to find out about places I have only ever read about and to introduce guests to the African bush, teaching them all I have learned along the way."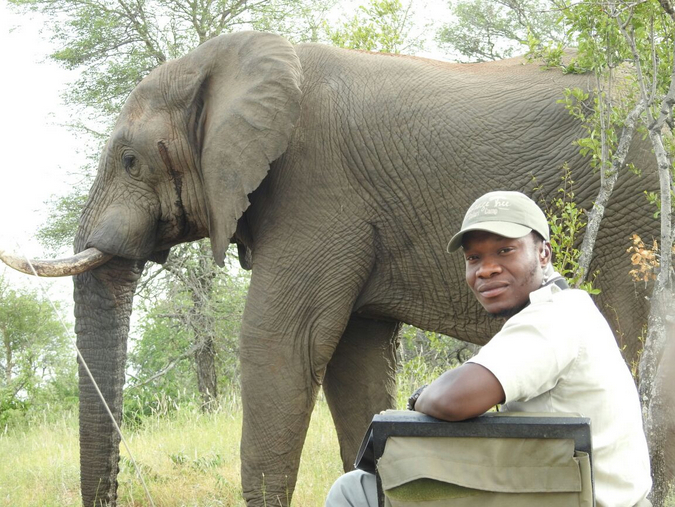 This father of three (with a fourth on the way!) takes his responsibilities as a teacher very seriously. "I guess I'm like an ambassador for Africa," he says. "It's my job to help people to find amazing things on their safari and to help interpret what they see. So it's important that even when the animals are being shy and the tracks are leading nowhere that I discover the little things that help to make a safari interesting and share the knowledge I have acquired."
Themba's ambition is to become a guide and vacate the seat he's been occupying for so long. "Then I could help to train a new 'Themba' and take my role to a new, exciting level," he says. "But I would definitely miss the best seat in the house!"