Sitting in the UK, reading my itinerary for my Botswana adventure, I excitedly lapped up the words safari, mokoro rides and kayaking through the Okavango. However as I glanced over it again, the words "bucket shower" worryingly stood out.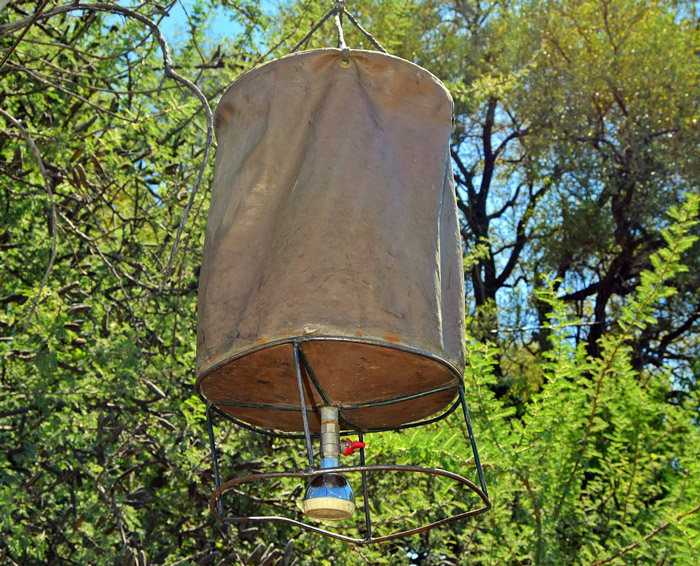 Nevertheless it turned out to be a wonderful experience. But there is a nack to making the most out of your bucket shower. By the end of my trip I had the whole process down to a fine art.
The bucket shower is nothing more than a bag or bucket that is hanging above your head and that will contain warm water. Depending on your Botswana adventure the bucket shower varies in style. The fancy bucket showers have a normal shower rose attached to the bottom. By pulling the opening device, the shower will start or stop working. Bucket showers are mostly featured in tented safari camps, however the environmentally friendly camp I went to also used them to save precious water. Remember, where there is no 'running water' in the bush, the bucket shower will be present.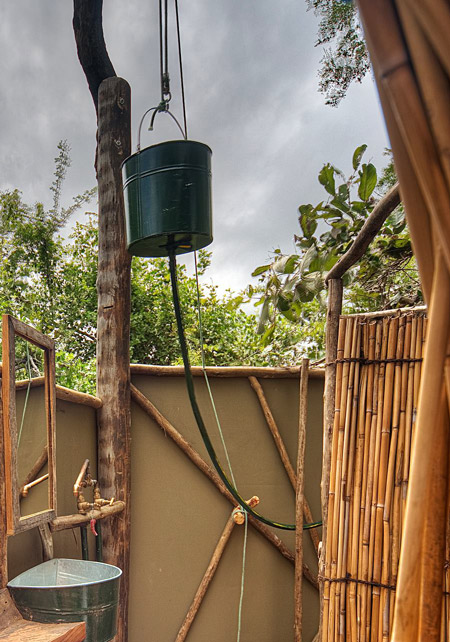 While traveling in a remote areas of Botswana conserving resources is a must. In most cases you will enjoy a private shower stall with a shower head, and enough warm water to wash your hair, your body and even use conditioner. A bucket shower will usually give you 10-15 litres. If you are solo traveling, you'll have plenty of time to enjoy the hot water. If there are two of you using the same bucket, you'll have to be quite quick about your shower.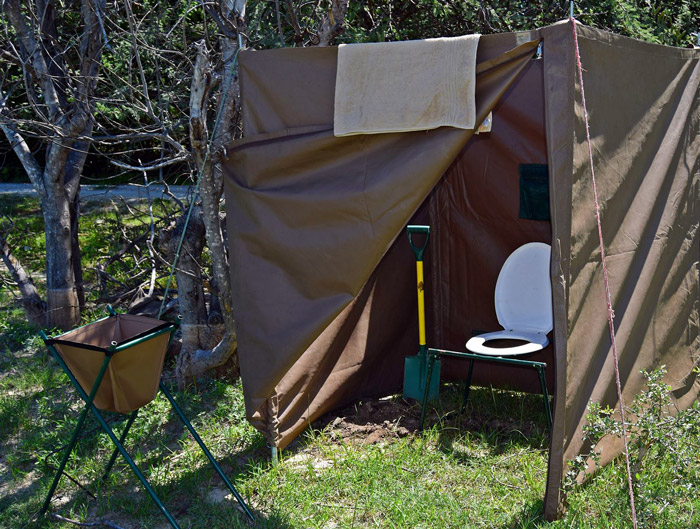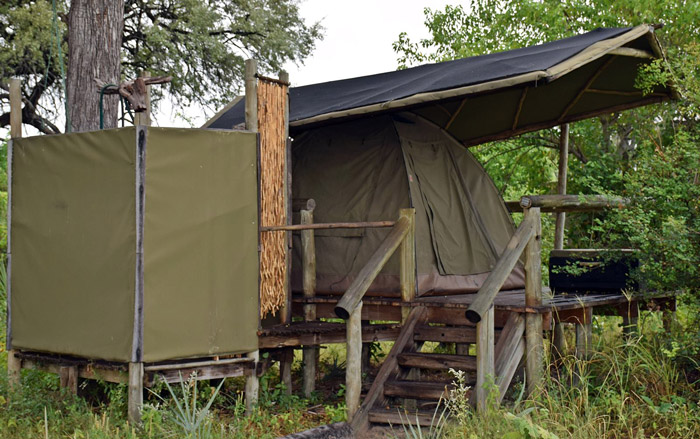 There are a few things you should understand about the bucket shower. Unlike your shower at home, the bucket shower will only give you pleasure for a short period of time. Depending on where you are staying will determine who prepares your shower, in some cases you will prepare your own while in other cases a staff member will do it for you. Since you cannot mix warm and cold water, the temperature of the water in the bag is as it is. In my experience it was best to have a daily shower after your last game drive.
Since a safari shoud be eco-friendly and since you will have only a limited amount of water, here are my top tips for enjoying your shower:
– Do not drink the shower water, better safe than sorry!
– After the water is added to the bag/bucket, the water will cool down quickly so don't wait too long before using it.
– Check the temperature of the water with your hands, to avoid any temperature surprises.
– If you can, let the water out slowly and not at full stream, it will last much longer.
– Always switch off your water while you shampoo or soap.
– When you hear air being sucked in the shower rose, this means the end of your shower is near.
– When finished, close the tap otherwise the next load of water will start to poor down straight away.
– Ask if the camp recycles any water you don't use. Some camps do this. If the camp does not recycle the unused water, then let it run out, or your next shower will be much cooler as the hot water mixes in with the cold left behind.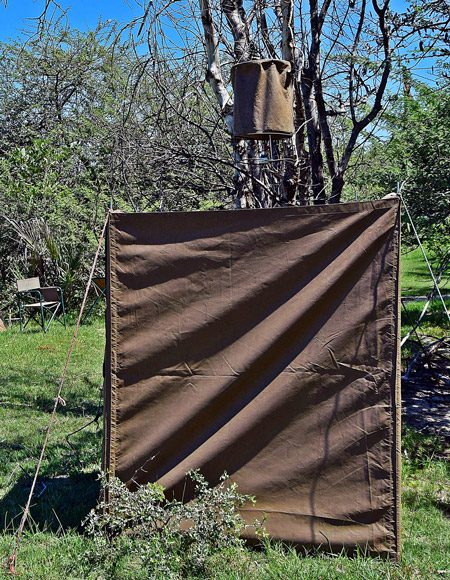 Subscribe to our newsletter.