Life in the African bush follows the rising and setting sun; the flora and fauna change with from winter to summer, whilst the warm welcome by the Shenton Safaris Family in our camps always remains as steady as the beat of the African drum. Shenton Safari's heart is this African drum beat, accompanying you through your safari. Its rhythm stirs you from your sleep in the morning, and awakens a sense nostalgia for this land, calling you to experience a profound and authentic connection with this beautiful corner of the South Luangwa National Park. Calling you to be Nourished By Nature.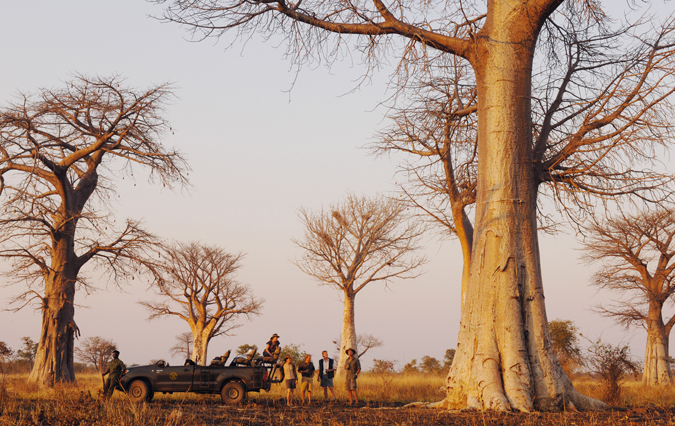 Through the winter months, dawn occurs later and the animals are more active throughout the midday. Whilst in the summer months, the sun rises earlier and sets later in the evening. Each safari experience is tailor made and may differ from day to day; we offer day walking safaris, day and night game drives, and visit to our unique network of hides. What makes our safaris tailor made, is that your activity can be a combination of any of these: with a maximum of four guests per vehicle, and our wonderful guiding team who will be your hosts throughout your stay, choosing what to do each day is a simple pleasure.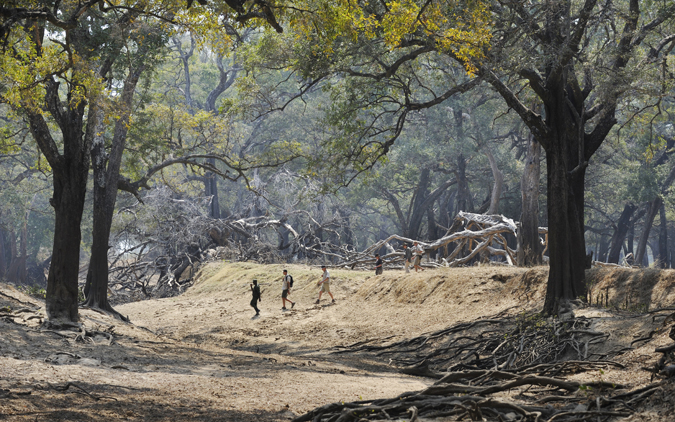 Zambia is renowned for walking safaris, and the South Luangwa National Park is the official birth place of walking safaris. Whilst you may never know what you may encounter on a walking safari, they are fundamental to appreciate the bush with all our senses; hearing, smelling, feeling, and touching it in a way that is impossible in a vehicle. Our exceptional guiding team is made up of the best walking guides in Zambia; the true measure of a guide is when you can take a group of guests walking into the bush, see absolutely nothing and bring them back happy and willing to do it all again.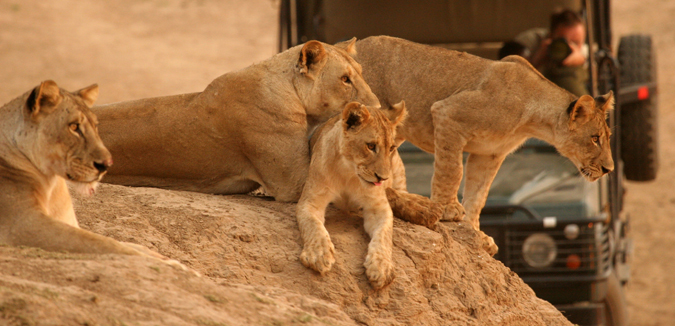 Shenton Safaris' game drives accommodate a maximum of four guests on our custom built, open 4WD vehicles. Comfortable, high seats allow superb all-round vision and photography. The vehicles have been modified to assist photographers with camera rests, shelves and bean bags. Our qualified and experienced guides will take you to game-rich areas deep within the park which are not commonly visited by other vehicles. Every year Derek Shenton takes on the mammoth task of creating our road network; this network is more than 80km, in an area of more than 150km². Where we maintain and modify our loops by ourselves with our own tractor and grader, we do so without being invasive and we are confident that we can show you the best that this amazing area offers without the discomfort caused by bumpy roads.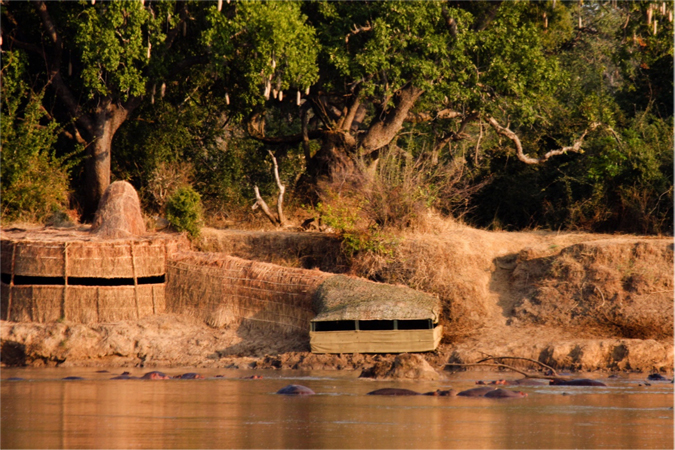 Now we come to our unique network of Hides; the perfect location for any wildlife enthusiast. There is no better way to truly enjoy the bush then to sit and wait for it to come to you. Exclusive to Kaingo Camp are the world renown Hippo Hide and the Elephant Hide, whilst Mwamba Bushcamp has exclusive access to the Mwamba Hide (located in camp). Guests are welcome to visit the Carmine Bee-Eater Hide, the Wild Dog Lagoon Hide and any of our Mobile Hides from either camp.
A Day with Shenton Safaris
05:00 / 05:30 African Drum Beats Stirs you from your sleep
5:30 – 06:30 Sunrise Light Breakfast
±06:30 First Activity of the Day
±10:30 Brunch
After brunch you may choose to relax in your room, or go out on your second activity of the day
15:00 / 15:30 Afternoon Tea
±15:30 Third Activity of the Day
±20:00 Re-entry from your third activity, time to freshen up before pre-Dinner drinks and then a three-course meal
Quick Facts:
Both camps run exclusively on solar power, all chalets have fans and for charging wall sockets can be found in your chalets at Kaingo, whilst charging is in the main area at Mwamba.
If you are looking for a completely tailored experience, be sure to ask about a Private Vehicle, giving you flexibility in your daily activities.
If you are thinking of travelling to Kaingo Camp next season, make sure to inquire about a sleep out on our beautiful Elephant Hide Star Bed.
If instead you are travelling to Mwamba Bushcamp next year, spend a night on the Numbu Star Bed, or for that special occasion enquire about the Private Dining and Star Bed option.
Both our Star Beds can also be booked last minute in Camp (subject to availability).
Subscribe to our newsletter.