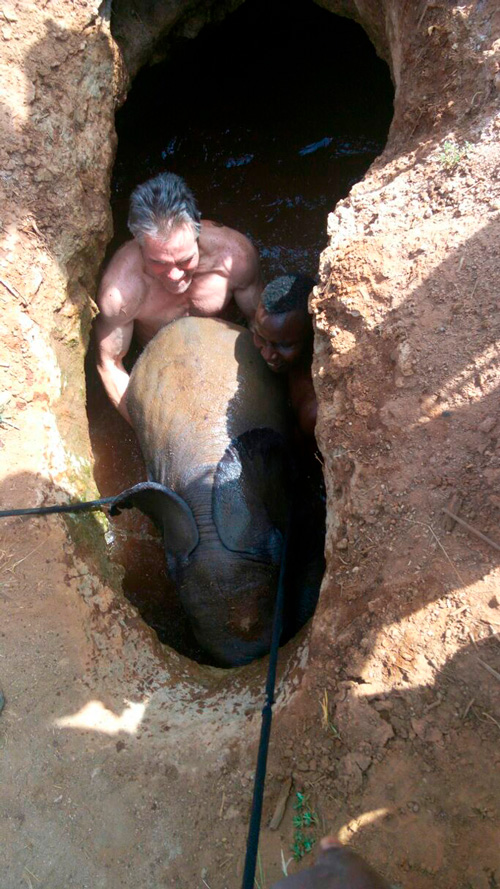 Hats off to Saruni guests Tjardus and Laura who were unexpected heroes of the day recently. Along with Sera Community Rangers and Sambara – a Saruni guide – they rescued an elephant calf which had fallen down a well in Kisima Hamsini (the Fifty Wells). Sera is a community conservancy near Samburu, northern Kenya.

Sera rangers on their daily patrol found the ellie struggling in the well and called for back up. That back up came in the form of Saruni guests Tjardus and Laura, their guide Sambara and rangers, who were finishing a tracking session at the time. The group received the radio call to assist – and off they all went!
Sera ranger Jimmy and Tjardus jumped into the well without hesitation and got pushing (the baby weighed approximately 300 kilos) – with everyone else pulling up the calf from above. It took only 5 minutes to get him out – a unforgettable 5 minutes for all involved. Tjardus escaped to tell the tale with a few bruises from the elephant pushing him against the rocks of the well.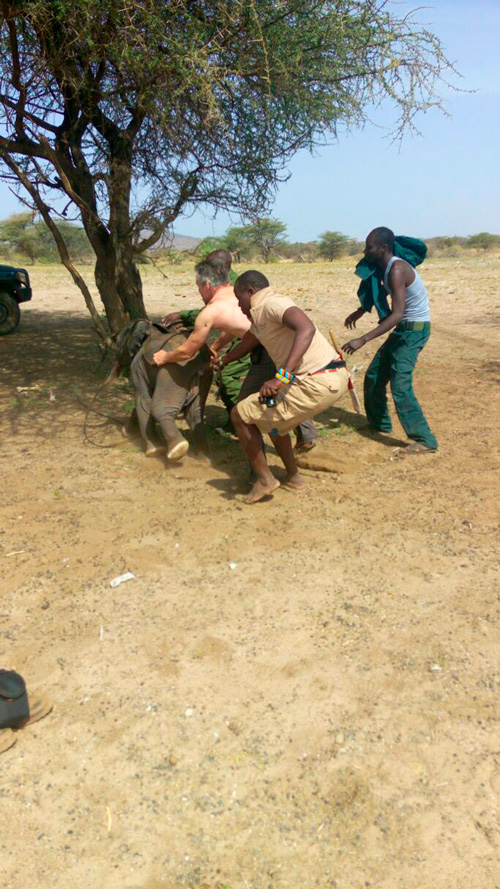 The male calf, who is around 4-6 months old, was then tethered to a nearby tree and monitored overnight by Sera Rangers to see if the mother would come back. Alas – no mother came the next morning, so now the calf is being cared for by the nearby Reteti Elephant Sanctuary. Further updates to follow.