Written by: Sherry McKelvie
I live in Kampala, Uganda and my garden is bordered by grassland and papyrus swamp. This morning our gardener, Geoffrey, came to show me a beautiful grey crowned crane chick that he had found in our garden.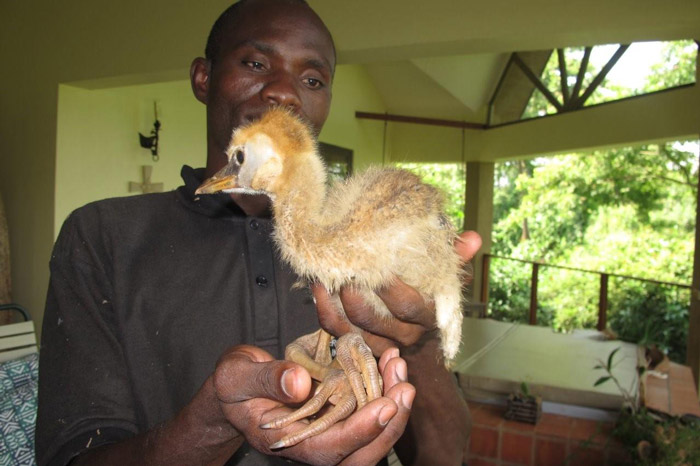 It was incredibly calm and unafraid, looking around interestedly, and not in the least bit concerned by my two great danes that were fascinated by this new visitor. I wasn't sure what to do as we had not seen a nest nearby and we had no idea how it had managed to get into the garden, which is surrounded by high fences that are covered with climbing plants.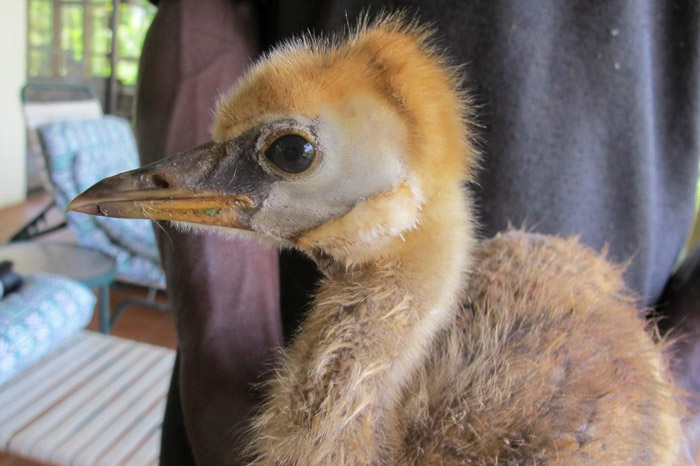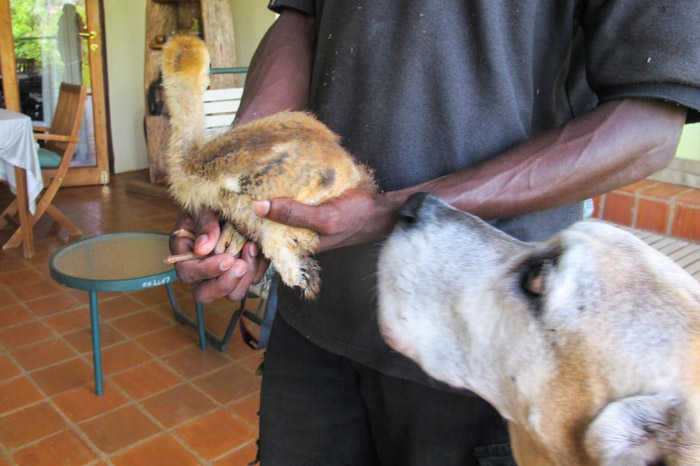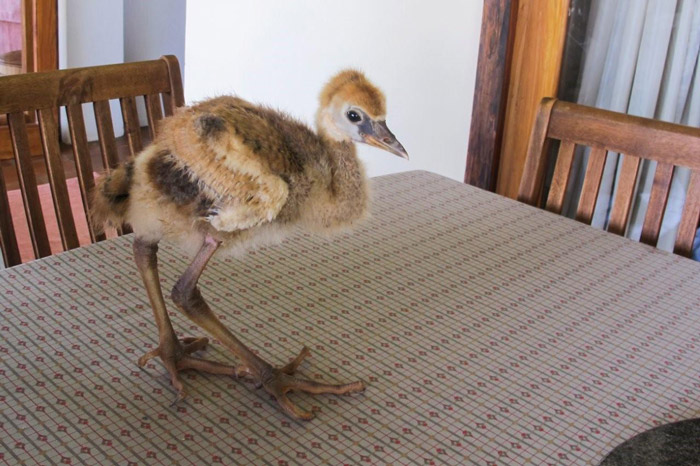 I was about to call the Uganda Wildlife Education Centre to collect the chick when two adults suddenly landed on top of the hedge. Hoping that they were its parents, we released the chick nearby and it walked down the garden, which is currently flooded due to the rains.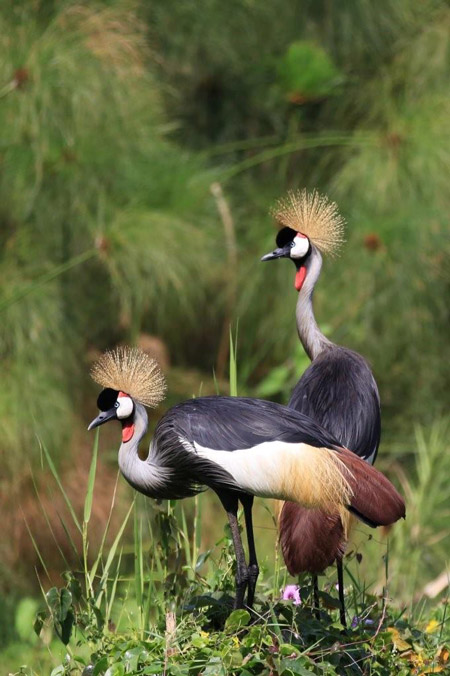 The adults eventually saw it and one hopped down, followed shortly by the other. We were delighted that they had found one another, and they pecked around together for a while.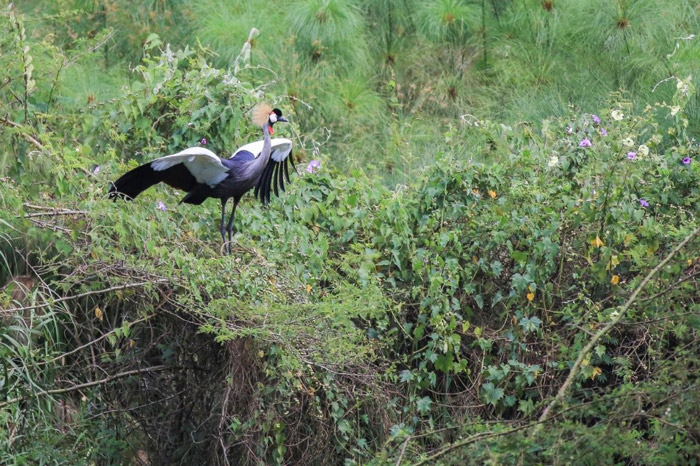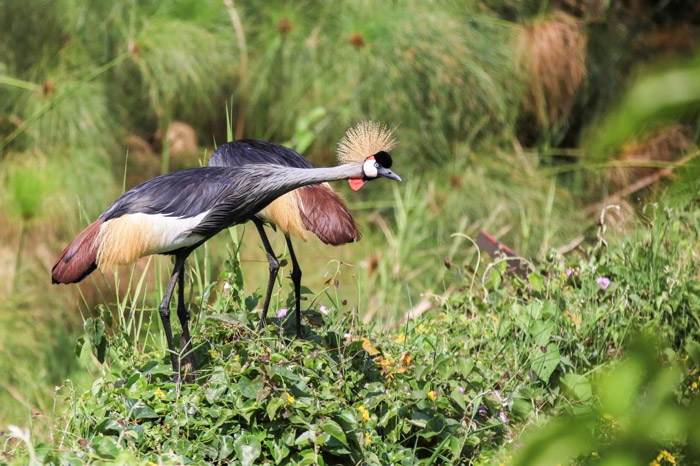 However, the chick could not fly so had no way out, and the adults eventually flew back to the top of the hedge. Worried that the adults would fly away, which they did, we gathered up the chick once more and managed to put him over the other side of the hedge. Much to our relief the parents flew back a few minutes later and led the chick to safety. Reunited, it was a happy ending for all!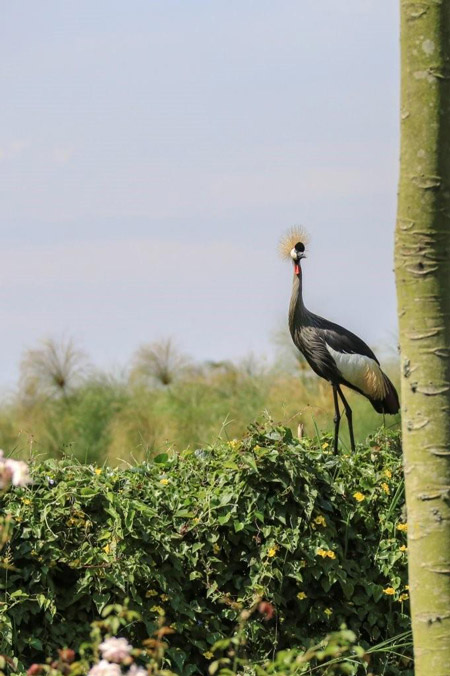 Subscribe to our newsletter.