Written by: Innocent Bondet
Uganda is a small country with so many treasures. Every visitor to this nation has something to discover and is guaranteed of returning home with nice memories. Recently, I guided some visitors to the mountainous eastern part of the country where it borders with Kenya.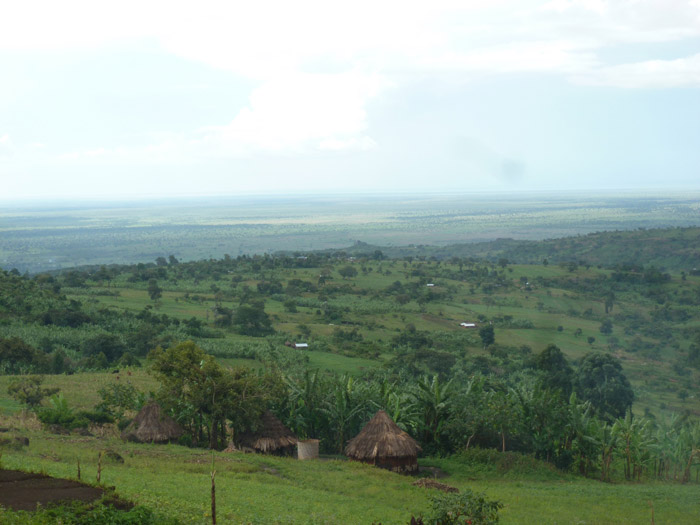 At Sights & Sounds of Africa Safaris we offer a unique coffee tour and imbalu experience in Eastern Uganda. Run in the even years, from June to December, the experience tours Uganda's best coffee plantations as guests learn how coffee is grown, processed and how it impacts the local people. While you enjoy the wonderful coffee, you'll participate in Uganda's best cultural festival, imbalu, where boys become men through traditional circumcision.
This is the area where Uganda's best coffee comes from. My visitors wanted to see how coffee is grown, what it looks like and how the local people process it. They were amazed at the whole process and enjoyed drinking the coffee they made with the local people, supported by Sipi Falls Tour Guiding Office, one of the initiatives we support at Sights & Sounds of Africa.
While enjoying the local coffee, the visitors also drank in the sight of the Sipi Waterfall – a river that falls off a 100-metre high cliff, making a thunderous sound! They gazed at Uganda's most romantic waterfall in disbelief – but the most touching part of their tour was yet to come.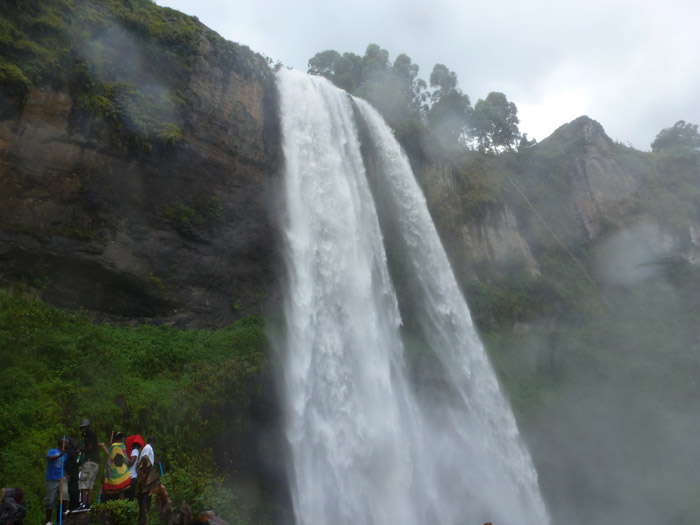 To become a man in this region, all boys must go through 'imbalu' (traditional circumcision), a practice that has gone on for thousands of years. The circumcision ritual is practiced from around August in even-numbered years, so they couldn't see the ceremonies during their visit. However, since I am from the area, I decided to narrate to them what it is that boys endure to become men. They took their seats and I started.
I endured the knife 10 years ago. The people around you are celebrating, but the pain you are enduring can be, in many respects I imagine, equal to labour pains. My journey started when my father asked me to accompany him to the village. We lived in Masaka in central Uganda at the time, but our ancestral home was in Sironko in eastern Uganda. My father wanted me to go and see how my male cousins were being initiated into adulthood. We happily travelled to the village and I saw everything that happened to my cousins. I was then asked to submit my candidature. If I refused, my family would be ex-communicated from the village, which meant that we would never attend any social function and no one would ever marry from our home. Even all the food and liquor prepared for my initiation would be poured away. We would be seen as the family of cowards who even have bad omens. Having been told all of this, I accepted. It took me seven days and nights to prepare for the surgeon's knife – the worst days of my life.
I was given the task to go out and invite all our distant relatives to come and witness their son becoming a man. Back home, the ladies were busy making local brew and others were rehearsing the traditional songs in preparation for D-day. I then returned home to take part in various activities before I was taken to the sacred grounds of my ancestors for spiritual cleansing.
Before sunrise on the day of the event, I was taken to the river to have my final bath as a teenager. I removed and threw away all my teenage clothes and was escorted, naked, by elders to the homestead where I was to be circumcised. I was instructed to walk to the compound facing the direction of sunrise and enter the 'theatre' in obedience. By this time, I had spent two days and nights without food and rest and was ready to face the surgeon.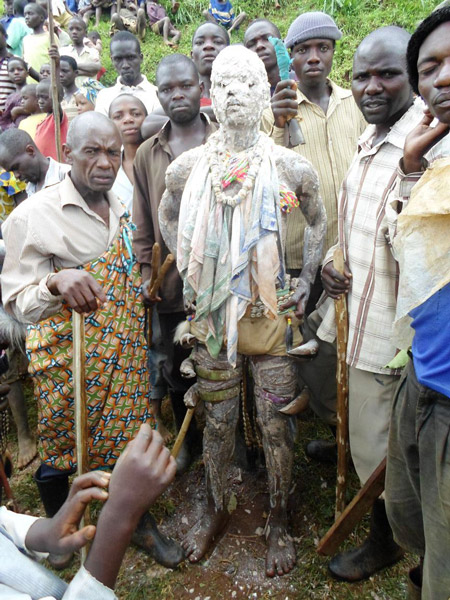 A few elders held my hand and escorted me inside the house to find the cultural surgeon waiting with a knife in his hands. Within a blink of an eye the surgeon pounced on me, performing the circumcision ritual. The pain was incredible. After just seconds I came out of the house and people all around were dancing and singing. I was taken to another house where I stayed for three days without seeing sunlight – I actually lost track of the days during this period. After the three days, I was bathed, my hair was cut, nails trimmed and I was walked through the village paths. I was given skirts and dresses to wear because there was no way I could dress up in trousers.
To show their appreciation for my bravery, my family and relatives gave me lots of cows, goats, sheep, land and a number of other valuables. I can now sit among elders and contribute ideas. Soon I will get married and I'm pretty sure I will find a suitable companion from our land. Perhaps, without my courage, my whole family would be a disgrace in that village.
Touched by the story, some of my guests shed tears while others shook my hand. In the end, they all resolved to return this August to see for themselves how the whole performance unfolds. If you would like to be a part of this occasion, you are most welcome. I will be your guide, and your life will never be the same. 'Imbalu' is a masterpiece of a living culture that every person from eastern Uganda treasures dearly. And one that will offer an experience that can only be found in Uganda!
Subscribe to our newsletter.