When going about our daily lives, it is easy to become wasteful for convenience-sake. Whether that's forgetting to recycle or not bothering to carpool, sometimes it's just easier not to put in the added effort. But if we want others to care about our planet, we all need to start caring ourselves.

There are a number of small changes that you can make each day that combined can make a huge difference for the world, as well as your soul. Here are just six ways to be more mindful about the environment and help to heal our earth.
1. Change your travel habits
Most of us know that cars and the burning of fossil fuels contribute a large portion of greenhouse gases. Yet many of us still choose to drive cars alone on our daily commute. The transport industry alone contributes to around 14% of total greenhouse gas emissions. Switch to public transport, buy a bike or carpool with colleagues instead and you can reduce your carbon footprint tenfold. Instead of sitting in traffic by yourself, you could make some new friends, get fit or get some work done during your commute instead.
2. Go paperless
We are now firmly in the digital age, which means that there really is no excuse for an office or home full of papers. If your boss is still someone who insists on printing out every email he receives, encourage him to take a more simplified approach to working and keep it all in his mailbox. Worldwide consumption of paper has risen by 400% in the last 40 years with 35% of harvested trees being used for paper manufacture. The paper industry also uses more water to produce a ton of product than any other industry. Going paperless can help stop unnecessary waste but can also help to cut business costs.
3. Buy locally
One way to reduce your impact and help support local industry is to buy locally grown products. By shopping locally instead of buying from overseas, you can help to avoid the fossil fuel usage involved in shipping products long distances. And with the cost of transport cut out, many local foods can actually end up being cheaper. You also help to ensure that local farms thrive!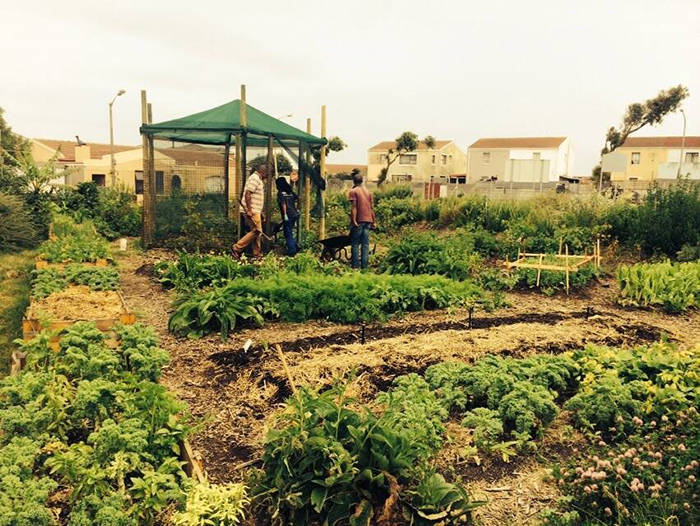 4. Simplify your life
As we continue to buy things, our lives become more and more cluttered. By simplifying your life and getting rid of unwanted things lying around the house, you will not only be encouraged to buy less, which is good for the environment and for your wallet, but your unwanted clothing and goods can also be donated to people in need. Next time you're at the shops, think about what you actually need as opposed to what you want.
5. Eat less meat
These are three words South Africans definitely aren't too fond of. Whether it's a delicious lamb chop on the braai or the perfect sirloin steak, as a nation we really love our meat. But even cutting out meat one day a week can make a huge difference to your impact on the planet. We use much more land for agriculture to produce meat than to produce plant products. This affects the natural environment, but also means that wildlife have less place to live and thrive. From hearty stews to sumptuous stir fries, there are plenty of tasty vegetarian dishes that will make meat-free Monday something to look forward to!
6. Sign up with MySchool MyVillage MyPlanet
You can help make a positive difference every time you shop by signing up for a free MySchool MyVillage MyPlanet card. Each time you swipe, a percentage of your purchase value will be given back to  worthy causes that support wildlife, animals, communities and environmental organisations in need. With a MySchool card you can help change lives, without having to forsake your creature comforts.