Uganda is undoubtedly one of best destinations to visit if you are really passionate about adventure travel. The country has long been a top destination for tourists especially those travelling for gorilla trekking experiences, wildlife viewing and chimpanzee trekking.
There are over 100 reasons to visit Uganda and there is so much more to the country than meets the eye. We give you five fantastic reasons why you should definitely include this lovely country on your travel list:
Mountain gorillas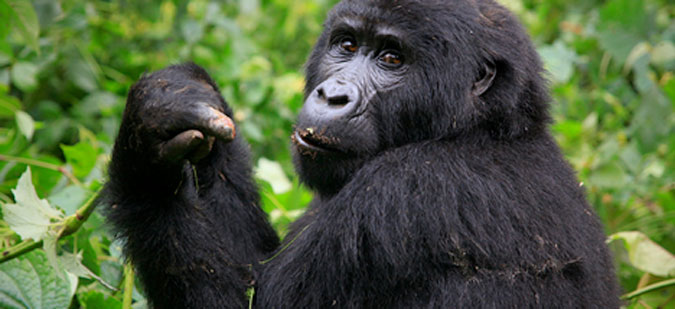 Uganda is among only three countries that is home to a 880-strong population of the endangered mountain gorilla. Uganda shelters over half of the world's remaining mountain gorillas, making it the largest concentration of mountain gorillas in the world.
Bwindi Impenetrable National Park shelters the highest habituated mountain gorilla groups in four different regions, while Mgahinga National Park has only one mountain gorilla group. Consider visiting between the months of December to late February, and June to September for the best trekking experience as these are the driest months of the year.
Wildlife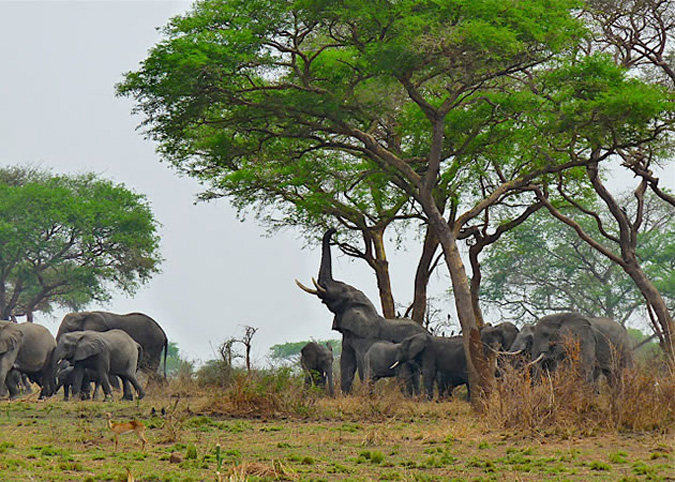 Uganda has a rich abundance of flora and fauna throughout its ten national parks, each one with its own unique selling point. About seven of these parks have a very high concentration of wildlife. A good example is Kidepo Valley National Park which boasts the highest concentration of wildlife, earning it the prize of the third best tourist destination in Africa by Cable News Network (CNN) in 2013.
Among other national parks are Murchison Falls National Park (Uganda's largest national park), Queen Elizabeth National Park (Uganda's most popular national park), Lake Mburo National Park and Semuliki National Park.
Culture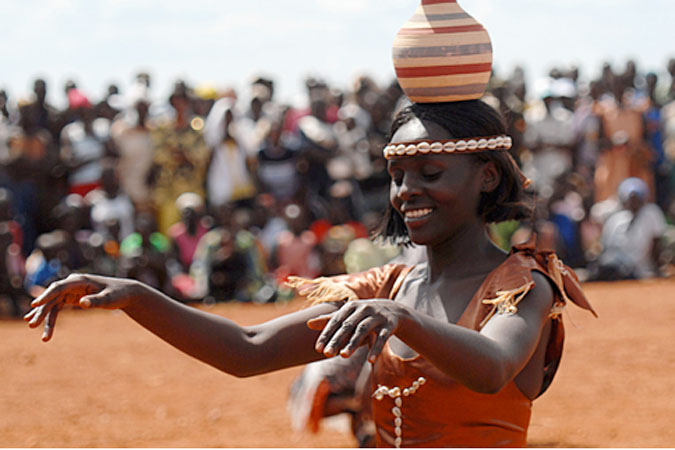 Being a multi-ethnic nation with multiple cultures and traditions, Uganda has over 50 tribes all dispersed along its respective regions. Surprisingly, all these tribes have different customs, beliefs, cuisine, traditional dress and dances.
There is no better place to experience a diversity of culture but in Uganda. Consider visiting Igongo Cultural Center in Mbarara, Ndere Troupe Cultural Center in Ntinda, Kampala, or rather sign up for a Batwa Trail experience in southwestern Uganda around Bwindi Forest and Mgahinga Gorilla National Park. If you prefer the north, then Acholis and Karamojongs are the best places to go.
Safety and security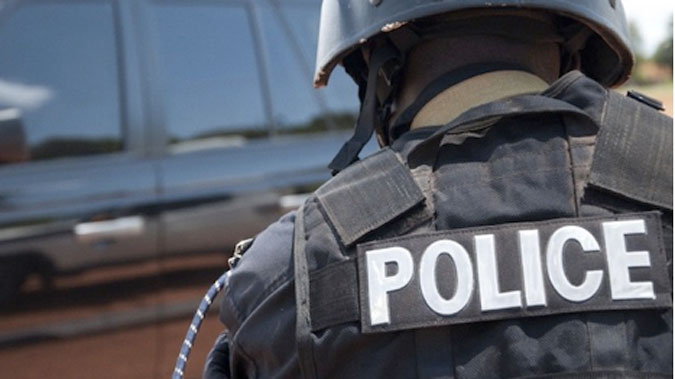 Uganda is the most peaceful, secure and safest tourist destination in East Africa. Unlike its turbulent history, Uganda is now stable and welcoming. Ugandans are very hospitable and will willingly lend a helping hand when and wherever they can.
National parks are the most secure attractions as they are protected by Uganda Wildlife Authority rangers as well as tourism police who are also trained to provide protection for the visitors.
The Devil's Cauldron (Murchison Falls)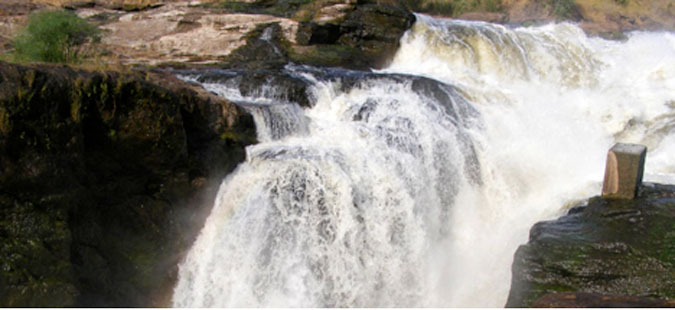 It has been said that Uganda has the world's most powerful falls, the Murchison Falls, a central attraction of Murchison Falls National Park and also the location of the Devil's Cauldron, undoubtedly one of the prime attractions for tourists.
The falls are characterised by the eternal war between the rocks and the water. The waters violently compress through a narrow seven metre gorge, spraying misty droplets in their wake that stretch to over a 50 metres radius to a area–  the Devil's Cauldron – where they create a permanent rainbow over the battlefield of rocks and water.
Murchison falls can be explored both from the bottom of the falls and the top of the falls. The roar of the water is thunderous, and you can feel the enormous and rumbling power as the water rushes through the narrow gorge where the Nile River continuously froths and rages.
Want more reasons?
Need any more reasons to visit Uganda? We didn't think so! All aspects of tourism in Uganda are rewarding and worth a visit. Allow us at Achieve Global Safaris to organise the most memorable expedition to Uganda for you and your loved ones, at the best value ever. Our experience, knowledge and love for tourism certainly won't leave you disappointed. Visit Uganda today if you need a trip of a lifetime in Africa. Karibu Rafiki!