Arusha is a city of surprises. A melting-pot for people of different heritages, this city of nearly half a million people is more laid back than busy Dar es Salaam but much more sparky than chilled-out Moshi. At Viva Africa Tours we think it's a perfect place to take a 48-hour break between your safari adventure and your hop-off to white sand the beaches of Zanzibar.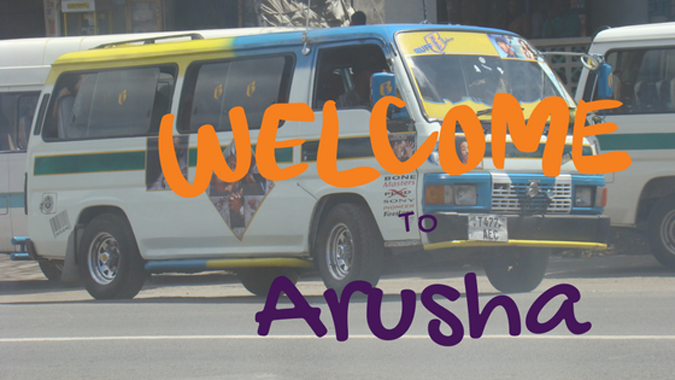 Getting Around
The first thing you need to understand is how to get around. The easiest, cheapest and most common way to travel around Arusha is by dala dala. Dala dalas are small, colorful shuttle buses or vans that run from early morning until late at night. Most rides are under 1000 Tsh. Dala dalas are how locals get about so it's an easy way to get up close and personal with everyday life. Dala dalas are always crowded, noisy and perfect for deep and meaningful conversations with total strangers. Dala dalas stop any time along the route so just get the attention of the guy who collects "conda"- the fare -and tell him you want to get off. Note that it's not recommended to travel by dala dala late at night – keep safe!
Taxis are also available, and drivers are willing to negotiate for reasonable prices prior to the trip. Only use taxis with white license plates, as these are government- registered.
Day 1: City, culture and nightlife
Downtown Arusha
A romp through Arusha must start at Kilombero. It's Arusha's equivalent to Grand Central Station, but with pineapple! Kilombero is the central meeting point for all dala dala routes and you can catch a dala heading in any direction. It's a large gated field that the dala dalas drive through to drop off and pick up riders. If you're not sure where to go for the right dala dala, just ask!
The "station" is shared with an open air market popular with the locals. Don't be in a hurry for your dala dala, but meander through the market, which smells heavenly: sweet pineapples, roasted corn and sweet potatoes. Pick up a healthy snack and exit the grounds on the south side, on to Sokoine Road, and head east. After a few blocks you'll get to a roundabout with a clock tower. This is where Tanzanite Experience, Africafe and other restaurants, small shops, and Masai Market are located.
Jump off here to find out all about Tanzanite. It's a rare gem found only in the foothills of Kilimanjaro. The Tanzanite Experience is a free museum tour centered around the unique story of Tanzanite. The stones are acquired locally and ethically, which means you can buy a pretty treasure, knowing that you'll contribute to the economy in a sustainable and ethical way.
Gem-hunting might make you hungry! After exploring the Tanzanite museum get a bite to eat at the Africafe, full of wonderful treats and amazing locally-grown specialty coffee drinks. Take that, Starbucks! Or track down the delightful aromas from the many restaurants around the clock tower area for a quick bite.
After a restoring snack, head over to the Masai Market- walk for three blocks along Fire Road and you'll see the entrance on the main road. We hope you've practised your bargaining skills because bargaining is expected – and you're sure to find some weird and wonderful items. Each vendor has their own stall, and will have at least one item that you won't find anywhere else. The stall owners are very excited to welcome tourists and you will be greeted with friendly Swahili calls for your attention: "Rafiki" = friend, "Dada" = sister, or "Kaka" = brother. To get the best deals buy several items from one vendor. You can even ask for an item from another stall and they will work a deal to get you exactly what you are looking for.
Across the Sokoine Road from Kilombero (where you started from) is the safe and clean Muzungu Square. You'll find Mexican, Greek, American and Italian cuisine here as well as handy services such as money exchange, photo printing, public washrooms and internet cafes. There is also a Nakumatt, a supermarket that contains just about anything you might need.
Culture
OK, you've shopped and eaten. Now it's time for some culture. Take a taxi from the stand just outside of Nakumatt, to the Cultural Heritage Centre.
This is the place to marvel at the Tanzanian art and artefacts which tell the stories of Tanzania and its people. Here you'll find a flourishing art quarter, and you'll find lots of original work from local artists to admire and buy – giving you the opportunity to contribute to the ever-growing artistic expression you will find throughout the country. And if you're still hungry (really?), the restaurant serves some of the best food in Arusha, offering both buffet and menu dining options.
Nightlife in Arusha
If you're not too tired after shopping, eating and being a culture vulture, there's a range of nightlife activities for you to choose from. There's something different every night. Muzungu Square has a sports bar, a great place to go to catch up on your home teams, and there's salsa at the Mexican restaurant, which sometimes showcases international dancers for a show and lessons. Outside Muzungu Square, three night clubs are popular, offering a mix of karaoke, hip hop dance music, live local music, ladies' night and even big screen movie parties – this all depends on day and season for these activities. Ask around or contact the clubs Via Via, Triple A, and Blue Heron.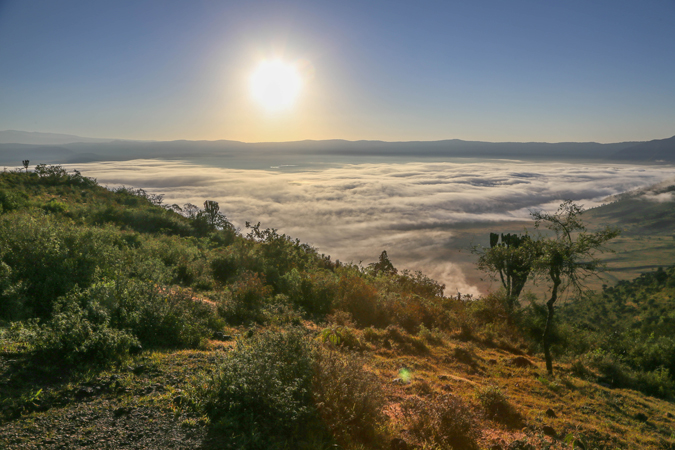 Day 2: Natural Arusha
After your active day yesterday, what better than to rejuvenate your soul and your senses through a trip to nature? Arusha is surrounded by natural beauty and landscapes that are worth a day out. Pick one of the following:
Themi Falls Leisure Park
This is located downstream on one of the creeks flowing from Mount Meru. The park has a tranquil beauty, with colorful gardens of indigenous plants and flowers. You can hike the trails through the lush green forest and river beds, with a picturesque view where ever you turn, including a hidden, sparkly waterfall and – what luck! – you'll also find a restaurant and bar after the trek back to refresh yourself with local food and drink.
Lake Duluti
A short ten minute dala dala ride East of Arusha will take you to beautiful Lake Duluti. The lake is very peaceful and you can enjoy its beauty by renting a canoe to paddle around the lake for an hour or two, in complete serenity. If you're sea legs aren't up to it, try the hiking trail that borders the lake. Duluti Lodge has a wonderful restaurant and lounge for lunch, too.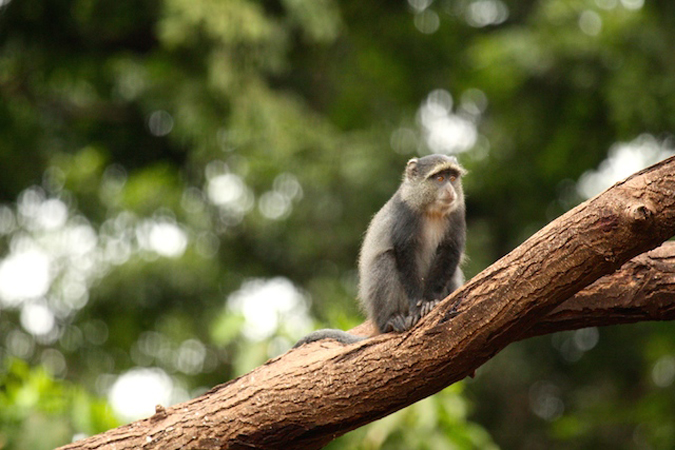 Arusha National Park
Arusha is the gateway to Tanzania's ancient national parks. From Arusha you can take a day trip through the Ngorongoro Crater, the world's largest inactive volcanic caldera, to see a huge variety of fauna, including wildebeest, zebra, ostrich and lions. The views from the top of the crater are awe inspiring. To get really up close to giraffes, warthogs, buffalos, take a two hour guided walk through the bush at Arusha National Park; an unforgettable experience that will give you the taste for a full safari adventure!
Subscribe to our newsletter.