A safari is one of the most enthralling experiences. Watching the untamed wildlife of Africa in its natural habitat is something everyone must do. If you do it once, you will no doubt do it again and again – or at least want to.
Often overlooked when booking a safari is where to stay. People sometimes decide on the national park and go for the first lodge that matches their budget. Even if you are financially constrained, you should delve a little deeper and consider all of the options, as safaris don't have to be expensive. One of the first considerations is whether to stay in or outside of the park. In this post we highlight four reasons why you should choose to stay in the bush.
1.Wildlife
By staying in the park you are surrounded by wildlife. Of course, it isn't uncommon to see wildlife when you stay outside the park, but within the park you are even more likely to see a hippo grazing outside your chalet or a pack of lions sleeping on the flood plain. Not only this but when you set off on your game drive, you are instantly in the park and any second you could encounter a herd of elephants. Whereas, if you stay outside the park, you may have to drive up to 10 minutes before you have the chance of seeing such sights.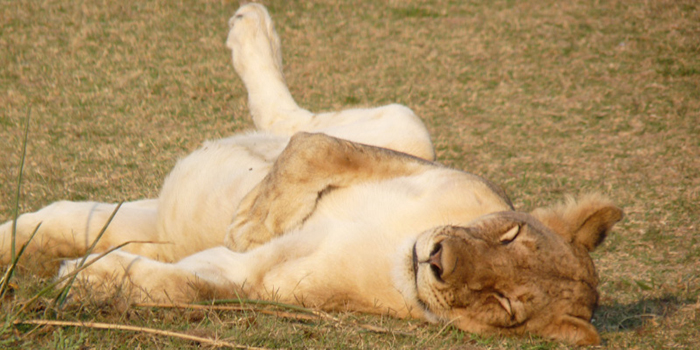 2. Exclusive
Accommodation in the bush tends to house less people than lodges outside of the park, therefore, there are less people in your camp, and this provides a feeling of exclusivity. Not only are there less people sharing the camp with you but when on drives you see less safari vehicles. This is because the area of the park where the bush camps are located is far from those located outside the camp, so they navigate around a different area during game drives.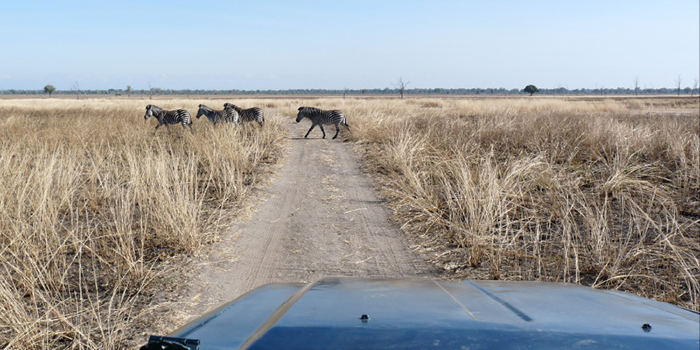 3. True wilderness
To get to the bush camps you have to drive at least 30 minutes along a dirt road. In doing this you miss out all the other camps and passing traffic. The only traffic you will see on this journey is wildlife in transit, including herds of buffalo. As you are passing such wildlife, you have a sudden realisation that you are deep in the bush and any moment you may encounter a big cat. It is a very enchanted journey.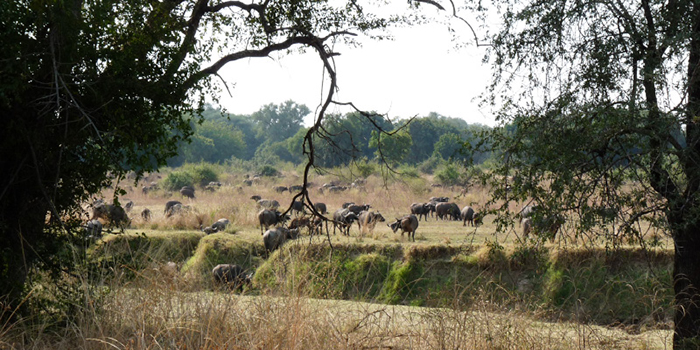 4. Valued guest
When you stay in the bush, you feel like you are the only guest. The staff and management go above and beyond to make you feel special. This is due to the smaller number of guests in the camp and the fact that the staff are always on site. You will quite often have lunch or dinner with your safari guide (unless you wish to eat on your own), and this is a fantastic opportunity to learn more about living in the bush and to discover what it takes to run a business in such a location and the obstacles that have to be overcome to deliver such a high quality service.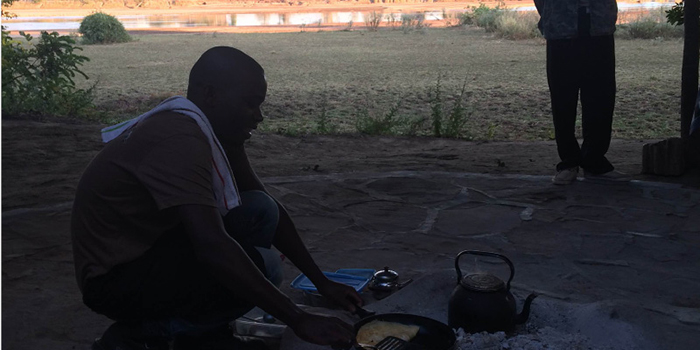 Whether you decide to stay in the bush or not, your safari will undoubtedly be an unforgettable experience. Staying inside the park, however, makes it that little more special because you feel like you're in the wild and so far from day-to-day life. If you want to be away from the world and closer to nature, make a safari bush camp your next getaway.
Subscribe to our newsletter.