Written by: Claire Birtwhistle
Born in Zambia, Robin Pope's childhood instilled him with a great love of the African bush and dreams of great adventures. Those dreams certainly did come true and the proof is in the history of Robin Pope Safaris – the award winning safari company rooted in responsible, sustainable tourism which celebrates its 30th year of safaris in Zambia and Malawi.
Here we look back at some of our favourite memories…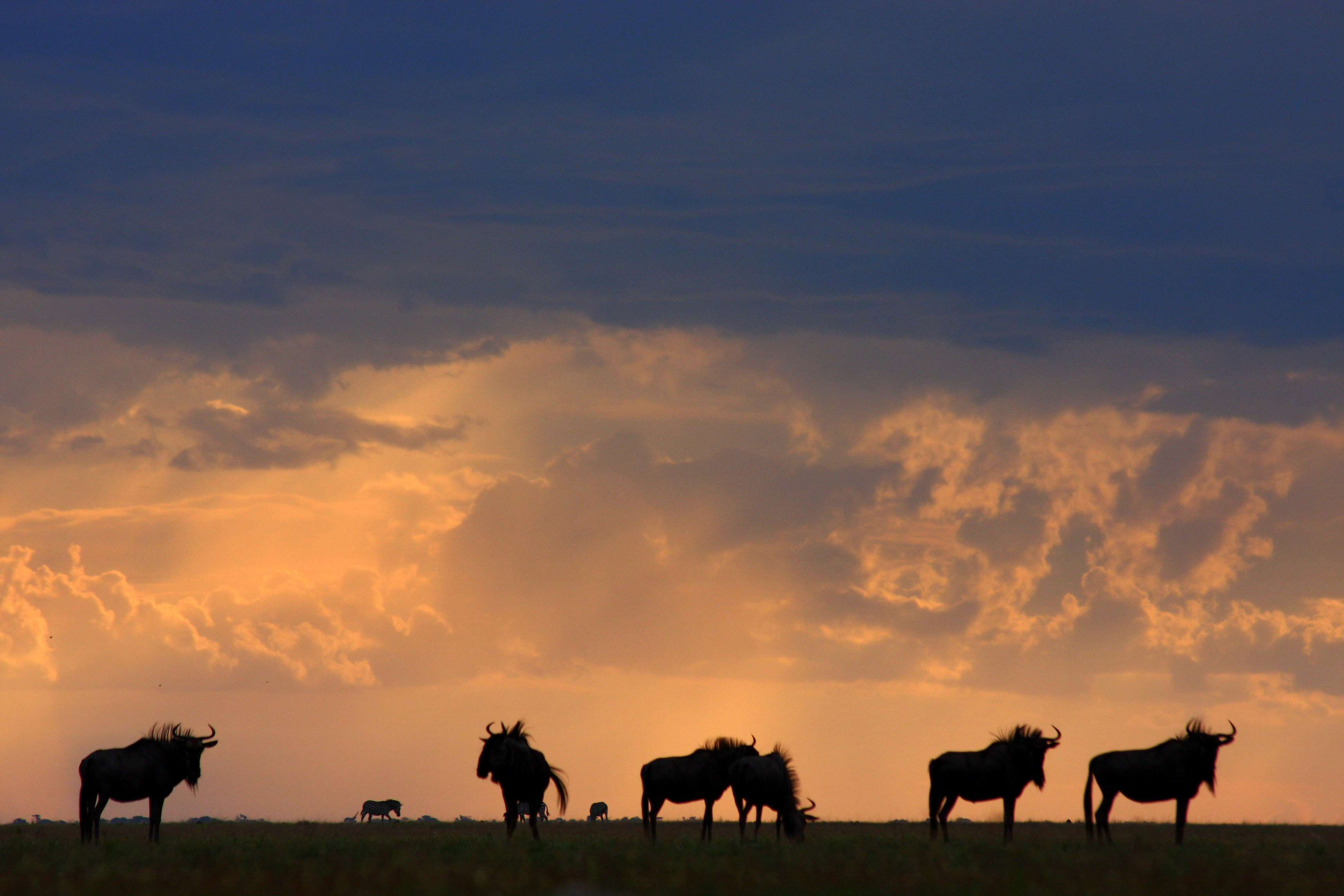 How it all began
As a young man, eager to grow his bush knowledge and guiding skills, Robin began working with Zambia Safaris in 1975. Immersed in his work in the remote Zambian wilderness, he fell in love with the Luangwa Valley and knew in his heart that this was where he wanted to open his own lodge.
In 1986, his safari dreams came true when Tena Tena was opened. Nestled under a magnificent grove of mahogany trees in the exclusive Nsefu Sector, Tena Tena Camp has become a favourite amongst many safari lovers.
Excited to grow his venture, Robin opened a new camp called Nkwali along the banks of the Luangwa River a few years later.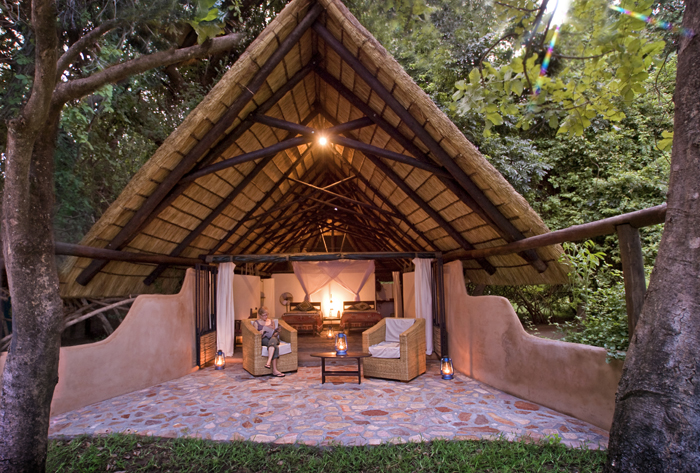 The inspiration for mobile walking safaris
The seed of the idea to create a lightweight mobile walking safari operation was planted in Robin's mind many years earlier while he was on safari in Kenya with a company that ran a luxury mobile tented safari tour. Guests would travel through a number of Kenyan national parks while camping in comfort. One day in 1987, whilst flying over the Mupamadzi river valley, Robin decided that this would be an incredible area in which to start developing his own walking safaris. With South Luangwa's diverse vegetation and wildlife, it was the ideal location and in 1990, the now hugely-successful mobile walking safaris were launched.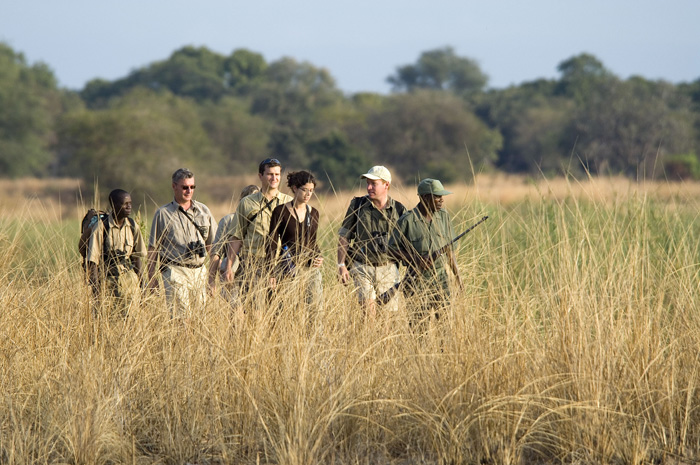 A little bit of bush love
During this time, it wasn't just all work and no play! Arriving as a caterer at Tena Tena, Jo Holmes stepped onto the scene in 1988 and changed Robin's life forever. The two bush-crazy lovebirds were married just a few years later.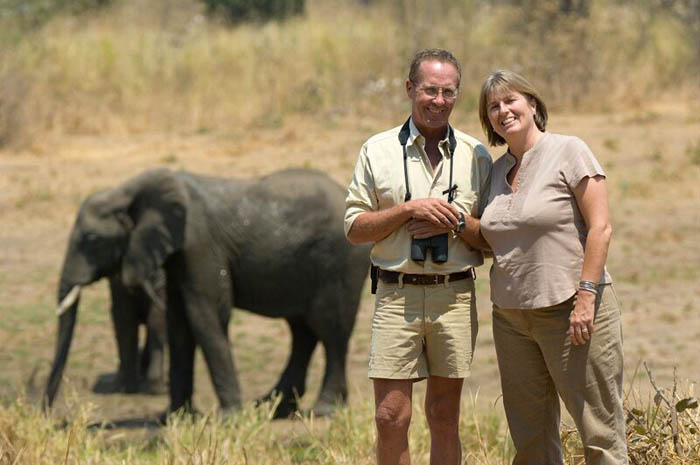 From strength to strength
Through careful cultivation, the safaris flourished over the next decade. Building on the early success of the company, Robin and Jo were able to reopen Nsefu Camp, as well as build a brand new safari house –the Luangwa Safari House. This impressive new house was built with the vision that families and groups of friends could enjoy an indulgent break in their own private bush home.
But they weren't done yet! Keen to create a shorter alternative to the mobile walking safari that still provided the wild bush experience, Robin launched Nsefu fly camping in 2004. Now known as Luangwa bush camping, this new activity allowed guests to walk between Tena Tena and Nsefu, camping in comfort along the way.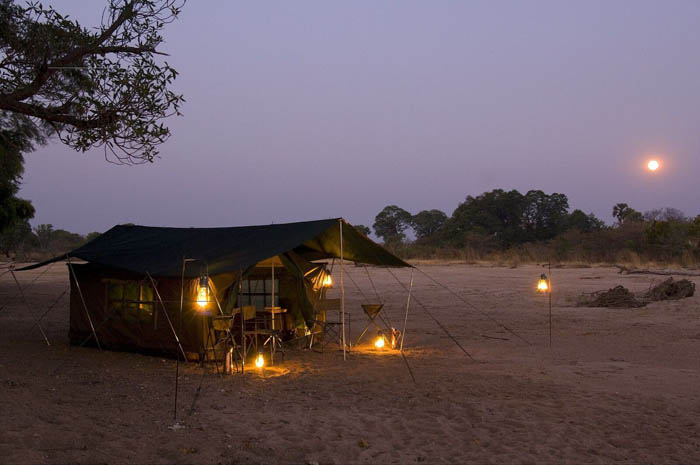 Exciting developments
2006 was a very exciting year for Robin Pope Safaris. Eager to begin their African adventure, Ton de Rooy and Margaux Cees moved to Malawi and, together they began to build Pumulani Lodge. During this time, they contacted Robin and Jo to see whether they could establish a work relationship.
Recognising themselves in this adventurous young couple, it was immediately evident that a partnership would be beneficial to everyone involved, and an agreement was reached for Ton and Margaux to eventually take over Robin Pope Safaris in the coming years.
Ton and Margaux learnt a lot from Robin and Jo during the three years that they worked together and in 2010, the founders stepped back from the day to day business and handed over the reins. It wasn't long until some new additions were made and new camps were set up in South Luangwa, Zambia and Malawi.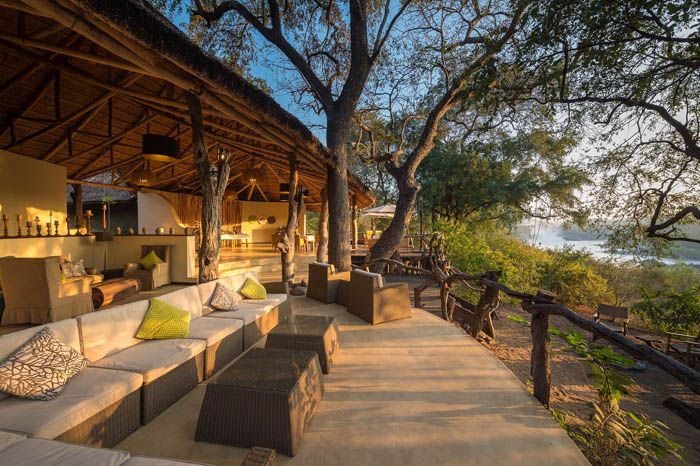 Nowadays
Fast-forward to 2016 and, while the daily running of the company is handled by Ton, Margaux and Rob Clifford, Robin and Jo still enjoy visiting the camps and enjoying a taste of nostalgia every now and then.
In celebration of three wonderful decades of adventure and unforgettable safari experiences, Robin Pope Safaris will be treating guests to a longer length mobile walking safari. Guests will spend nine nights out in temporary camps in the Zambian wilds, including one night under the stars. If the sound of this exclusive safari experience has you packing your binoculars and bush hat already, get in touch to secure your spot.