Bringing the children along on a Botswana safari can create some unforgettable family memories. However there are a few things you may wish to take into account before booking your safari.
Here are Lelobu Safaris' top tips for taking children on safari: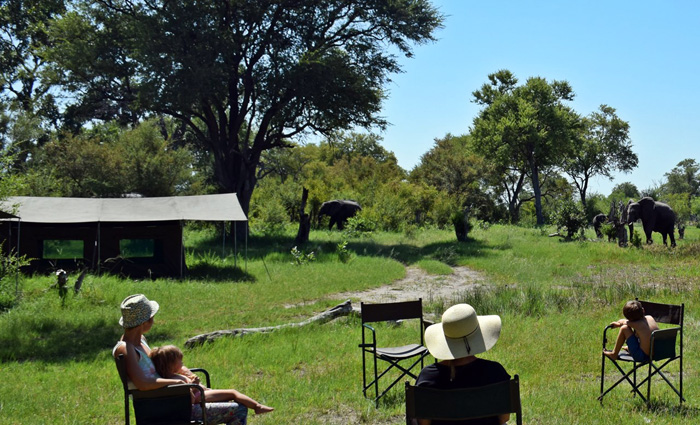 1. Make sure that children are able take part in the game drive or any other activities you may have planned, some places have age restrictions. Most lodges have strict minimum age requirements so check to make sure all of the lodges cater for your children. Also, if your children are under 12 years old you may be asked to upgrade to a private safari vehicle. This can work out to be extremely expensive.
2. Don't be afraid to do a camping safari, camping in the outdoors gives a better connection with the wilderness and wildlife than being cosseted in a large lodge. A private camping safari is best. The last thing you want is to be on a vehicle with a photography fanatic who insists on long stops which test your children's patience.
2. Anticipate the African safari. Anticipation is a massive part of the magic of safari, get your kids to watch some wildlife films like The Last Lions by Derek and Beverly Joubert. Family safaris are typically planned well in advance, there are plenty of opportunities to learn and get excited for this family adventure.
3. Consider sleeping arrangements. We would suggest either an en-suite meru or dome tent with attached toilets so if there is a need for the bathroom during the night then you won't have to leave the tents.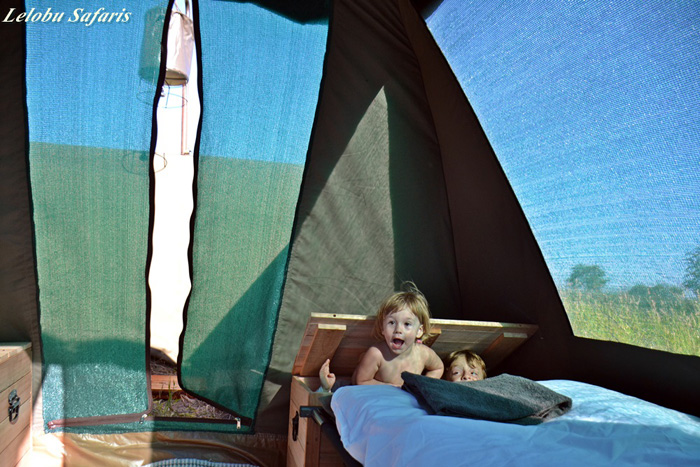 4. Don't forget, it's not always about the game, focus on the experience as a whole. Ask your guide to help explain to the children all about different plants and animal tracks. Animals on safari are of interest without much effort, but a kid-friendly guide is key to keeping them engaged and learning. Which guide you get is not luck and timing on these safaris, but your guide should be selected due to his ability to work with and entertain families with children.
5. Binoculars are a must have, it's even better if children can have their own or at least one pair to share between the family.
6. Cameras are not only essential for adults. Let the children have their own camera (a small, cheap digital one will do the trick). Not only will it be a great reminder of their trip, but it keeps them engaged with the animals and watching their every move.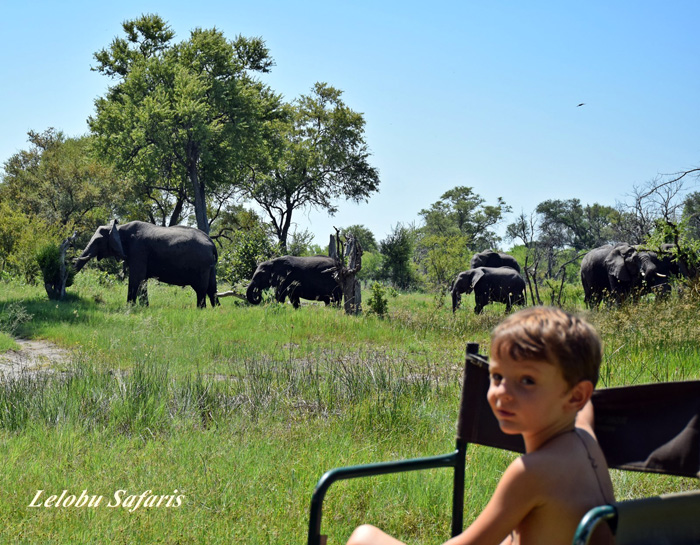 7. Take little extras for down time in between activities – a mini kite, snap cards or an African story book (we found 'when hippo was hairy' a good one).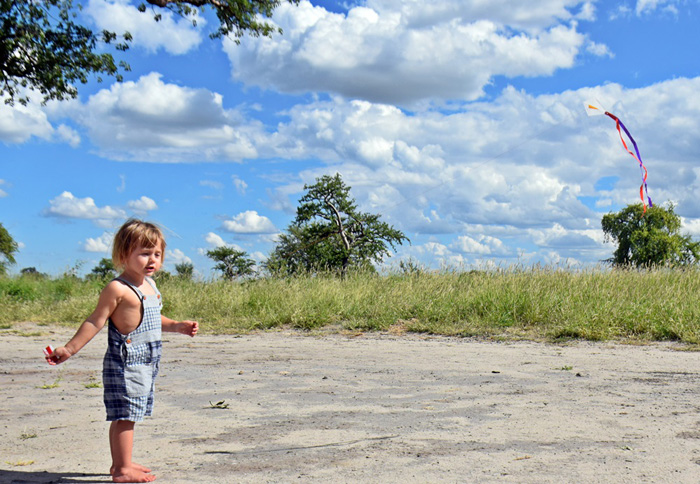 8. Get the children to bring a diary or sketch pad out on the drive with them so they can write, draw or colour the animals they see. It's amazing how much you can forget by the time you get back in camp.
9. Take animal and bird books with you. Adults and children alike love ticking the wildlife checklist off as they spot them.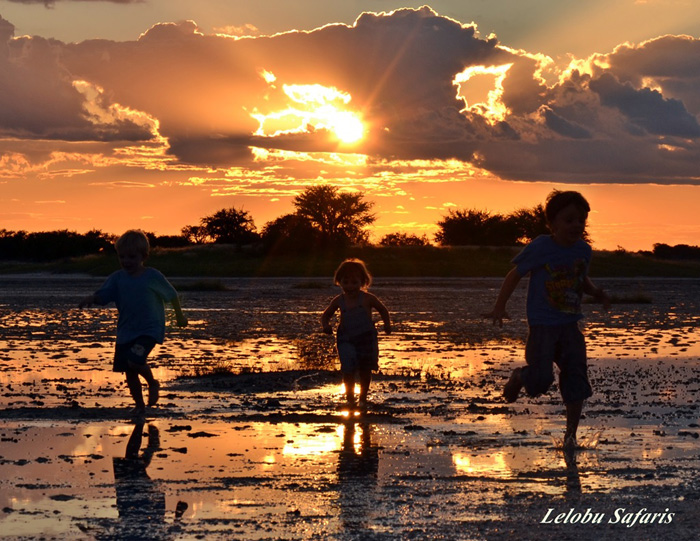 10. And last but certainly not least, make sure children (and adults) go to the bathroom before the game drive. Sometimes, it just isn't possible to get off the vehicle for a toilet break!
Lelobu Safaris has the perfect safari solution for families with children: A private and affordable mobile camping safari, where you get to dictate everything on your trip. Click here for more details.
Subscribe to our newsletter.